Australian furniture designer King Living has updated the design of its Jasper sofa to include a range of modern features one that expands the definition of a piece of living room furniture.
The sofa, which is backed with the brand's 25-year guarantee, combines the Postureflex seating system with KingCell memory foam to provide supportive, luxurious support.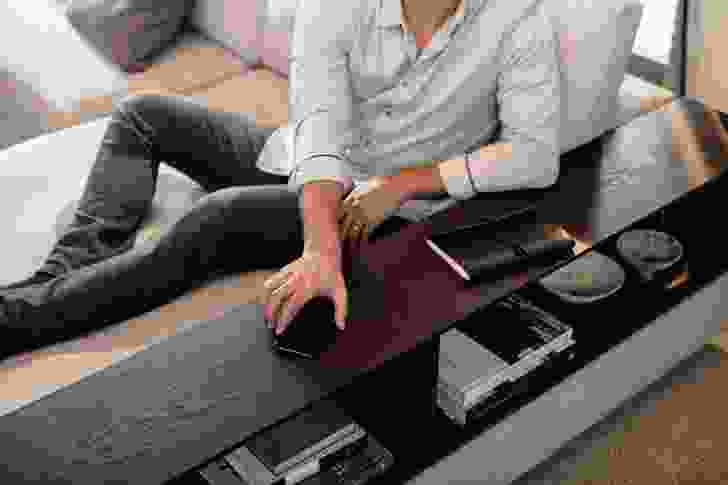 New additions include hidden storage compartments, as well as "smart pockets" that can be customized and accessorized to include everything from an LED reading light to smart swivel tables and a wireless charging table.
The updated Jasper also comes with an inset floating shelf and timber media console which sits at the centre of the sofa. Additional storage can be installed under both seats, easing the ceaseless task of keeping living spaces tidy.
The Jasper II is now available from King Living.