Physically, a small studio space provides a designer with little leeway. Conceptually, however, it can offer a great deal of room for exploring how to reshape a space and the way it is lived in.
When Sarah Jamieson, director of spatial design studio Catseye Bay, was commissioned to redesign a thirty-six-square-metre studio in Sydney's Darlinghurst, she wanted to make it feel like a one-bedroom apartment without plasterboarding a room or defining space with furniture. Her solution comprised two highly crafted birch-ply joinery units that help distribute space and facilitate function without inhibiting openness, light or the gracious sense of flow.
Sarah, an interior designer who has a background in sculpture and installation, designed a piece of multifunctional joinery that provides a bed, seat and shelving on one side and a wardrobe on the other. It creates a distinction of space, introduces another geometry into the room and cleverly plays a curve off the opposite corner.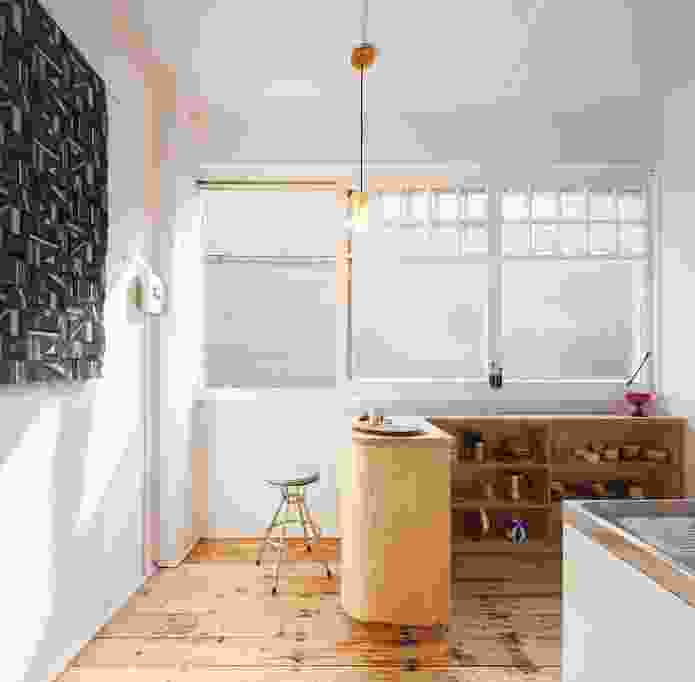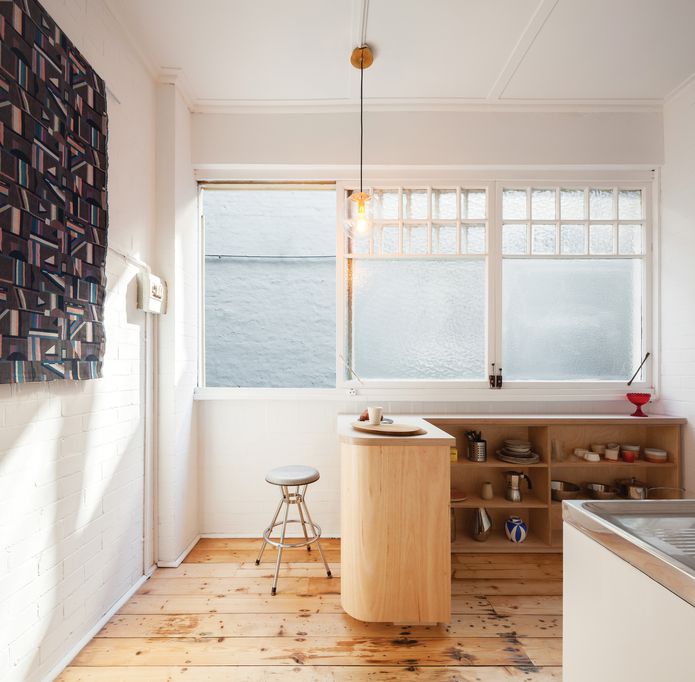 The designer took inspiration for the curve from an art deco fitting formerly in the apartment. "I wanted to stay honest to the structure of the room and identify the potential within it, and the curve became an unexpected line of enquiry to follow," says Sarah.
This curve ball, so to speak, not only challenged Sarah's design exploration but also contributed to a more nuanced space without any loss of generosity. The studio entrance now transitions between functioning as a passageway and a dressing room, while the living area shifts between bedroom, lounge room and study. "When you're in bed the whole space becomes your sleeping area," Sarah explains. "[But] when you're sitting at the end of the bed, the space in front becomes a little triangular lounge room and you don't need to recognize the bed behind you."
Sarah describes one side of the joinery as an uncompromising pursuit of the curve, and the other as being evocative of the integrity and clarity of American artist Donald Judd's joinery from the 1980s, with all lines being completely necessary for structure. In the kitchen, a second piece of curved joinery is designed to facilitate multiple functions and actions and similarly works to distribute space without delimiting it.
"Design can transform our everyday lives and reshape the way we do things," says Sarah. Indeed, by reshaping rather than renovating this diminutive studio, she has enabled it to function as a generous one-bedroom living space.
Source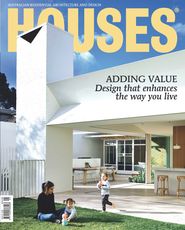 Issue
Houses, October 2016
Related topics