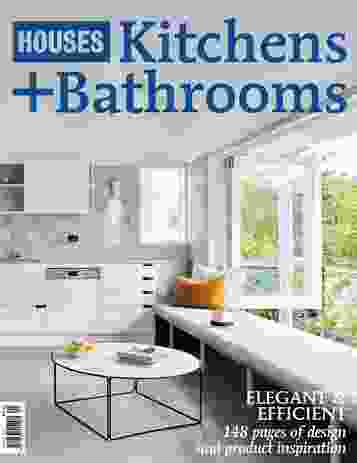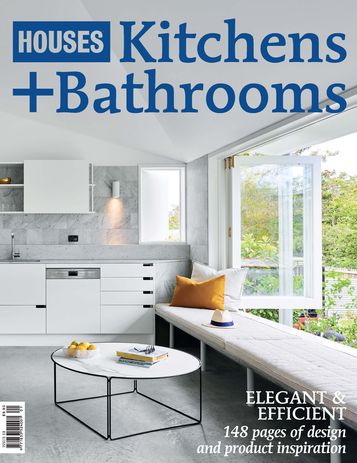 The kitchen and bathroom need to be designed with a little more attention to detail than other rooms in the home, so that they can be functional and efficient as well as beautiful.
The new kitchen in Multiplicity's Too Many Tims Are Never Enough uses a sense of conviviality to shape its layout and vibrant colour scheme – with the emphasis on encouraging the whole family to participate in the preparation and enjoyment of food. Similarly, the bathroom is planned so that it permits different family members to be in the space concurrently, and the colours and patterns in this space are certainly memorable.
At SJB's Cleveland Rooftop, the architect has experimented with the standard apartment layout to create an urban garden sanctuary on top of an apartment block. The home offers a connection to the garden from each of its rooms, providing a series of luxurious spaces to relax and unwind in, away from the pressures of city life. This connection also ensures ventilation and natural lighting, vital to the functionality of kitchens and bathrooms.
Reconfiguring the service spaces can improve the planning of the whole home. At Monash Road House, Zuzana and Nicholas Architects reconfigured the kitchen into a galley-style layout, allowing direct access from the front door, through the kitchen to the deck and the garden beyond. The kitchen has become "a piece of joinery that you can walk through."
Our cover project, Camp Hill Cottage by Owen Architecture, is an exploration of a middle ground between the grid-like plan of the original cottage and the contemporary model for an open-plan kitchen-living-dining configuration. The kitchen becomes the social space, its layout informed by communal cooking and dining. High-quality finishes and materials with "indulgent details," such as the marble-clad, brass-trimmed door in the island bench, elevate this service space into a place you want to spend time in.
Filled with new ideas for your kitchen and bathroom, this issue is sure to inspire your own designs.
Source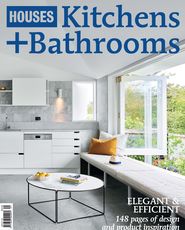 Issue
Houses: Kitchens + Bathrooms, June 2018