Sunny buildings, sunny personalities – that's how I think of Julie Eizenberg and Hank Koning. While deeply committed to high-quality design – crisp, humane, modern housing, houses, libraries and museums that typically come with a swoosh of colour or a material flourish – they always deliver it with sense of humour intact. I think of the time I interviewed Hank about the rainwater cistern they incorporated, Australian-style, into the Pico Branch Library in Santa Monica. He recalled how the Department of Health and Safety was initially worried about flushing toilets with recycled rainwater and "said to us we should put signs up that this is 'not potable water.' And I said, 'who drinks from a toilet?' and they said 'dogs do.' And my response was, 'well, dogs are out of luck because they can't read.'"
– Frances Anderton, host, DnA: Design and Architecture, KCRW 89.9FM and kcrw.com, Los Angeles
Hank and Julie have been our partners since 2004, when they designed the expansion of the Children's Museum of Pittsburgh, which incorporates three centuries of buildings into one cohesive design. The building has won numerous national design awards and, more importantly, has become the centre of a community that cares about children and families. The building design is a lot like Hank and Julie; accessible, warm, creative, challenging (at times) and makes you think differently about the possibilities. It makes perfect sense that we went back to them with our latest project, Museum Lab. They are bringing the same sensibilities to a very different historic facility. In many ways, they are our perfect design partner.
– Jane Werner, executive director, Children's Museum of Pittsburgh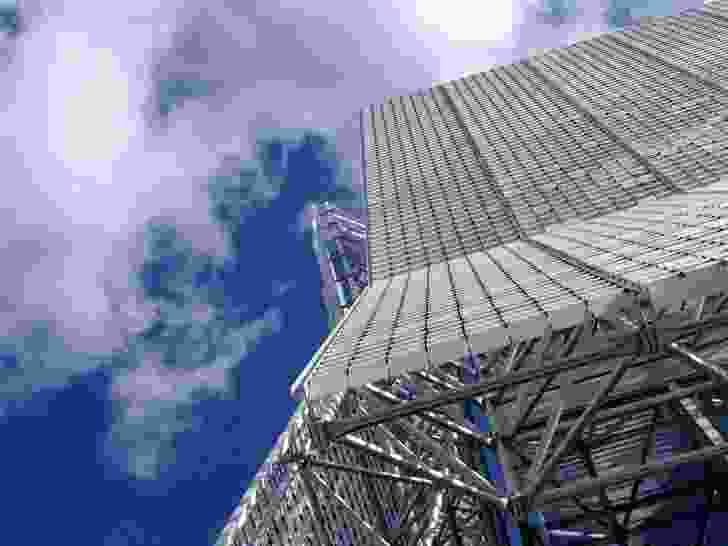 From the first blunt conversation we had in 1980, I have observed Julie and Hank fearlessly maintaining a frank criticality that underpins their humanist work. Their work is clearly grounded in Australia, regardless of where it is delivered. This is as evident in their groundbreaking paper on Frank Lloyd Wright in 1981 as it is in their ample portfolio of built works. A community cannot have better friends than these architects; they are professionals and theorists who have deep insights and boundless passion for architecture and its craft.
– Tom Kvan, former dean of the Faculty of Architecture, Building and Planning, director, Aurin, University of Melbourne
"Hi, my name is Julie, how are you?" Smile. It's September 2011, in a simple classroom at the University of Moratuwa in Sri Lanka, at a symposium celebrating fifty years since the opening of the architecture school. For the local students, trained in the colonial tradition of RIBA, it is one of the first times a renowned architect and educator has actually introduced herself amicably, establishing a connection before delving into her work. Disconcertment gives way to attentiveness as the architect articulates an architecture of the everyday. Julie finishes and is followed by Hank, taking the discussion from architecture as a social medium to social housing as architecture. It is one fundamental hour in Moratuwa's fifty-year history.
– Paolo Tombesi, professor, University of Melbourne, director of the Institute of Architecture at Ecole Polytechnique Federale de Lausanne (EPFL), Switzerland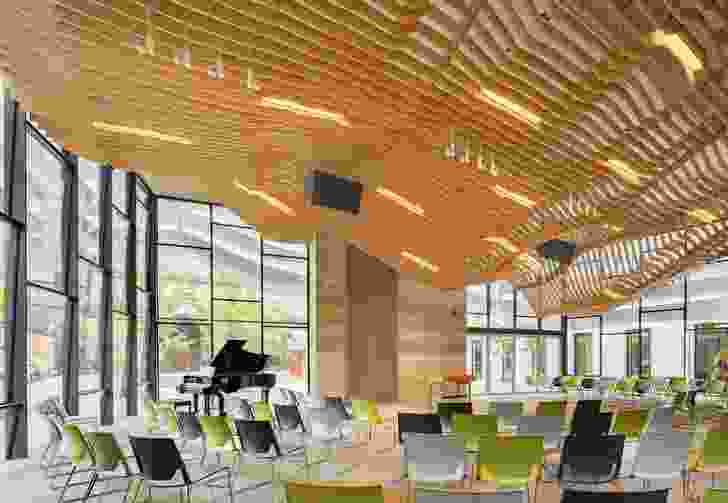 Before leaving Melbourne for Los Angeles, Julie, Hank and I shared a house at the top end of Cardigan Street in Carlton. It was there, over a drink or six at our kitchen table, that we discussed, or more likely argued about, the idea of forming the Halftime Club: a forum for recent architecture school graduates, transitioning from academia to the professional world, with the mission to "keep minds alive and ideas afloat." We agreed to agree, and soon after, the first rowdy meeting of Halftime came to be in the very same room.
Julie, Hank and I remain rowdy friends.
– Grant Marani, partner, Robert A. M. Stern Architects, New York
I've been working with Julie, Hank and Brian Lane at Koning Eizenberg Architecture for fifteen years, but I was dragged in when I met Julie as a student at Harvard's Graduate School of Design twenty years ago when she was my design studio professor.
I should probably have written this when Julie, Hank and I haven't just been arguing about a project, but when would that be? I can't imagine how my life would have turned out if I had got my first choice in options studios that spring. Instead I got my second choice, Julie. Thank goodness for the lottery system.
Now I get to spend my days with the most talented, funny and argumentative architects in the world. Thank you Hank and Julie.
– Nathan Bishop, principal, Koning Eizenberg Architecture
Related topics