The text message from photographer Peter Bennetts came through at 23:41 on the Friday evening of the 2013 National Architecture Conference in Melbourne. It read: "conference view/breakfast/coffee at the European Spring St and Kristen & I take you on a tour of la Plage du Pacifique Vanuatu exhibition at Spring St Grocer." I had heard whispers of the exhibition earlier in the day. A half-finished resort in Vanuatu. Off-form concrete. A photographic exhibition in a cheese cellar. Throw in breakfast at The European and it was impossible to say no.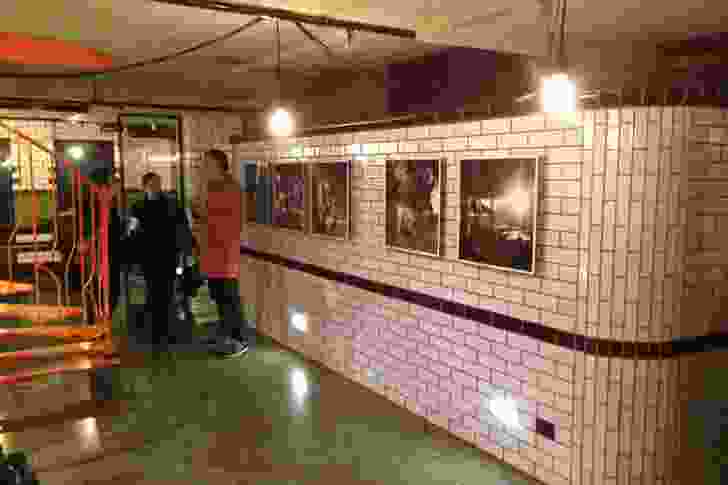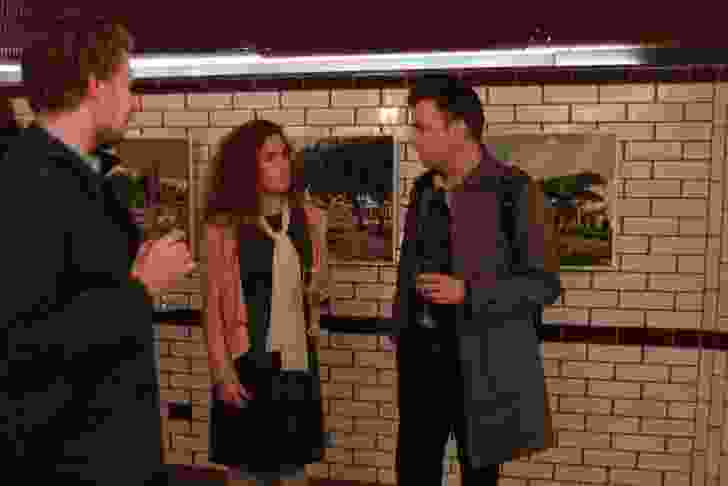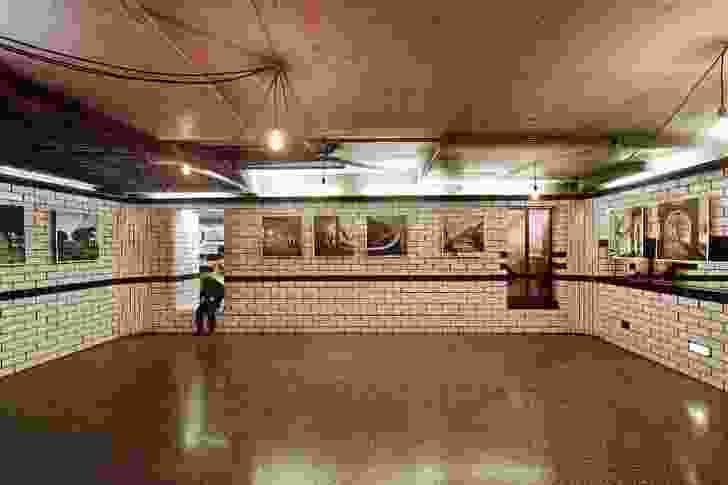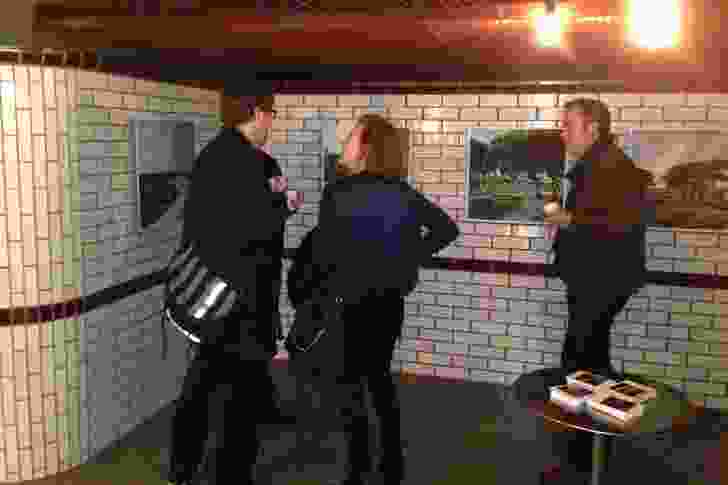 The following morning, head down and focused on keeping my iPhone dry as I navigate my way down Spring Street, I bump into Brian Zulaikha of TZG, the first of a stream of conference luminaries who join our table including Kieran Wong and Emma Williamson from Perth's CODA, former Architecture Australia editor Justine Clark, Stuart Harrison from RRR's The Architects and Lori Brown, keynote at Parlour's extraordinary pre-conference event Transform. We finish breakfast and wander next door through Kristin Green's lively Spring Street Grocer, down a bright orange spiral staircase into the exhibition-cum-cheese cellar, a delightful bunker lined with glazed tiles.
The subject matter is curious – an awkward, off-form concrete resort in the tropics, as much a ruin as a work in progress. Green references Hadrian's villa in Tivoli and the ambience of 1950s cinema and ideas of leisure, romance and dreaming as inspiration for her project. For me the work has the flavour of Louis Kahn's subcontinental projects in Ahmedabad and Bangladesh, Le Corbusier's Brasilia, the Jantar Mantar in Jaipur and George Jetson's Skypad Apartments in Orbit City.
Undoubtedly there is an other-worldliness to Green's project as well as a delicious incongruity between project and site, emphasised by images of workers taking respite or napping amongst the cool, shady concrete buttresses. There are clues as to how it might turn out, but no apology from architect or photographer in regards to what we were looking at. The bones, the inner working, the messy structure in all its glory.
Whilst enjoying his self-imposed exile in Hawaii in the early 1970s, Utzon's students at Honolulu University recall the Danish architect challenging them to "imagine their buildings as ruins." "Is there an idea there?" he would ask. "In the ruin, only the idea remains." In this way, suspended between promise and reality, the work finds its strength, and the exhibition its voice.
Green's work is confident, unapologetic stuff and Bennetts' medium format – Alpa STC, with 23mm Alpagon lens – lend the images a calmness that reinforce the sense of decay and roughness. I ask Bennetts about his photographic approach and he responds "straight up and down." On first impression it seemed odd holding an exhibition in a cheese cellar of architectural images of a building site in the tropics, but the dissonance is inspired.
The idea began over a conversation between architect and photographer about how to get Green her next job. Photographer and client invest a week in Vanuatu. A stalled project is given a timely shot in the arm. An exhibition is held in the architects recently completed project (prior to the cheese moving in) drawing attention to this work as well as the other (same client). And the timing is impeccable; the national conference. Our two charismatic protagonists work it hard, create the buzz, and everybody wins.
Related topics