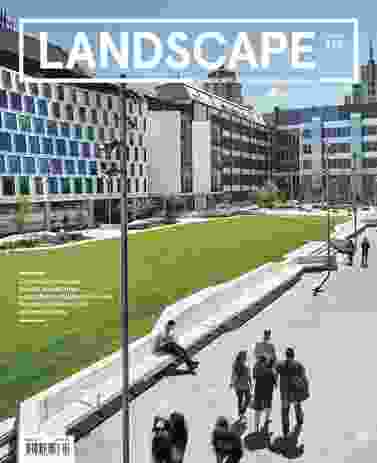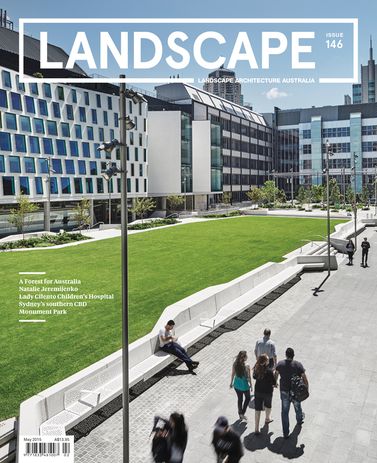 The idea of the city as an ecosystem is a popular and rather compelling take on contemporary urbanization. Arthur Tansley coined the term ecosystem in the 1930s, using it to articulate his belief that nature is a self-correcting and organizing network, much like a machine. Current thinking on the concept, reflecting some of the more radical ideas and failed experiments of the 1960s and 1970s, sets aside the comforting stability of Tansley's construct. New intellectual and applied trajectories are emerging that embrace unevenness and imbalance, social structures in flux and the uncertainty of the future. A number of the pieces in this issue place landscape architecture within these movements, providing tangible and empirical evidence of the way landscape architects are responding to the complexity of urbanization, navigating its rise and fall and speculating on the future.
Projects and articles in this issue:
A New High. Tract Consultants, Melbourne School of Design and City of Yarra collaborate to explore the future of languishing main streets. (Article: Lucy Salt)
Green Visions. A review of recent initiatives that promote nature's critical role in supporting economic prosperity, health and wellbeing. (Article: Barbara Schaffer)
Creation of a Monumental Landscape. Melbourne's Maroondah Reservoir was the first reservoir project in Victoria to incorporate public parkland into its design. (Article: Lee Andrews)
Regenerated Towns in Regenerated Nature. An interview with Mauro Baracco about his research in Victoria's West Wimmera region. (Interview: Ricky Ricardo)
A Forest for Australia: Challenging Loyalties. Revisiting Agnes Denes's forgotten work of land art, A Forest for Australia. (Article: Jock Gilbert, Sarah Hicks)
Profile: Natalie Jeremijenko. An interview with artist and technologist Natalie Jeremijenko, director of the Environmental Health Clinic at New York University. (Interview: Claire Martin)
An Urban Landscape for Life. The Lady Cilento Children's Hospital landscapes by Conrad Gargett Lyons. (Review: Catherin Bull)
The New Chinatown. A review of recent mega-projects in Sydney's southern CBD. (Review: Scott Hawken)
Ghost Town. Monument Park by Callum Morton, McBride Charles Ryan and Oculus. (Review: Andrew Mackenzie)
Field Trip: Annapurna Circuit. A photo essay exploring the landscapes of one of Nepal's most popular long-distance hiking trails.
Cameron Bruhn, editorial director, Landscape Architecture Australia
Follow Landscape Architecture Australia on Twitter
Source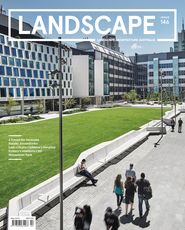 Issue
Landscape Architecture Australia, May 2015