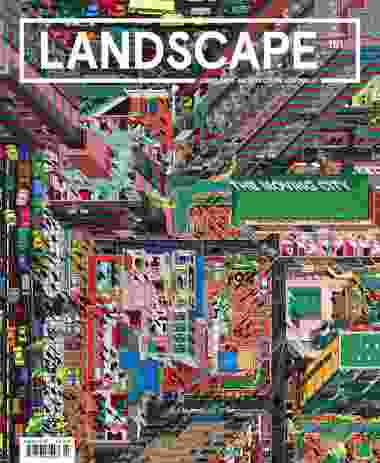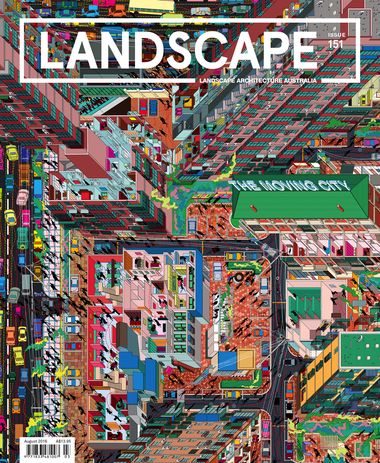 Australian public discourse shows a renewed interest in the city, at a time when the challenges of urbanity are increasingly at the forefront of the public imagination. Enormous "movement" of all kinds is taking place at local, regional, national and international scales: from war and mass migration, protest and counter protest, floods and fire, disruptive technologies, increasing density and housing affordability to debates about Sydney's lockout laws, Perth's Freight Link and Melbourne's sky rail.
In this issue of Landscape Architecture Australia entitled "The Moving City," we engage with this movement. We explore our embodied capacity to dwell and be moved, the diminishing of meaning and the loss of quiet, perception and impermanence, exchange and dissonance, fluidity and flux, and traces of memory in a re-situated city. This movement is also captured by the extraordinary illustration on the cover, created by Li Han and Hu Yan of Drawing Architecture Studio.
This issue is about life and serves as a reminder that we have the capacity to turn thought into action. Through the lenses of Microcosm, Mesocosm and Macrocosm we explore the elusive moving city.
– Claire Martin, Ricky Ray Ricardo (coeditors of LAA 151)
Articles in this issue:
Being Moved by the City. Is our predilection for happiness and the rise of the virtual world eroding our connection with our cities? (Article by Jacky Bowring)

Unspoken Spaces. A review of Unspoken Spaces, the first major book on Olafur Eliasson's architectural projects and works in public spaces around the globe. (Review by Charles Anderson)

The Digitized City. A review of Charles Landry's latest book, which questions how we will experience, navigate and understand the digitized city. (Review by Tinka Sack)

Interview: Juhani Pallasmaa. Architect and philosopher Juhani Pallasmaa discusses the relationships between time, empathy, nature and the city. (Interview by Ricky Ray Ricardo and Claire Martin)

Is Highrise Living Bad for You? Assessing the psychological effects of highrise living. (Article by Leanne Hodyl)

Interview: Charles Landry. Author Charles Landry speaks about the value of emotional intelligence and facilitating dynamic change. (Interview by Claire Martin)

New Infrastructures. A collection of projects that creatively respond to twenty-first century challenges.

Interview: Kjetil Trædal Thorsen. Kjetil Trædal Thorsen, co-founder of Snøhetta, speaks about the internationalization of landscape architecture. (Interview by Ricky Ray Ricardo and Claire Martin)

The Moving City as Palimpsest. Our cities are built upon the lands of Indigenous peoples, but Indigenous people are still here; their culture is still here. (Article by Frances Wyld)

Postcards from Greece. A human perspective on the European migration crisis. (Photo essay by Rocco Rorandelli)

Designing with Uncertainty. Can landscape architects assist in the delivery of post-disaster aid? (Article by Matthew Hamilton and Niki Schwabe)

Follow Landscape Architecture Australia on Twitter
Source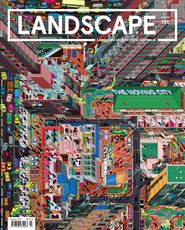 Archive
Published online: 1 Aug 2016
Words: Claire Martin, Ricky Ray Ricardo
Images: Cover illustration by Drawing Architecture Studio, Rocco Rorandelli
Issue
Landscape Architecture Australia, August 2016