Imagine a branching, three-dimensional network within a cloud. A digital cloud. Constantly changing. This is one way to describe the organism that is Lab De Stu. Originally called Laboratory Design Studio, this collective was formed by Andre Hnatöjko, Dale Hardiman and Adam Lynch before the end of their university days and the team, working with a series of collaborators, seems to have hit upon a formula of its time.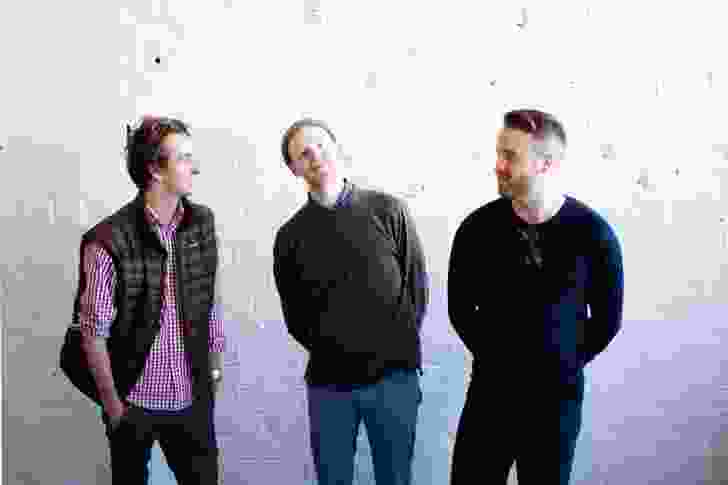 Andre explains that the three had connected while studying furniture design at RMIT University and thought, "Why sit back in the shadows? Why not produce a vessel that can carry all of us?" So Lab De Stu came into being – not as a group with a shared aesthetic or the intention to develop every product together, but rather as a vessel or collective platform for their works.
The designers work separately – one each in Melbourne, Geelong and central Victoria – with the three communicating daily. Each has a very distinct process and aesthetic. Andre develops designs via 2D silhouettes and loves working with lush materials such as brass and gold. Adam works entirely in the digital space and is deeply interested in working to the constraints or possibilities of manufacturing. Dale brings an organic edge, focusing on unusual materials such as biopolymers.
While the works created and the materials used differ between each designer, things have become very interesting in the space where they collide. Two such products are the Polly Popper and Mr Dowel Jones. Polly is a range of irregular, hand-moulded polymer vessels by Dale, and Popper is a smooth, sleek pendant by Andre. Both products had been on the market a while, and over wine, Andre and Dale decided to fuse them, birthing Polly Popper, a pendant that retains the smooth form but does this with biopolymer, introducing a warm, irregular, organic imprecision.
Mr Dowel Jones refines a one-off product. Dale had made himself a simple table lamp, binding pieces of dowel with glue-soaked wool as a stand for his desk light. The loose prototype then became a discussion between Adam and Dale about mass production. Initially exploring 3D printing, they then worked with Adam's manufacturing network to evolve moulded rubber components that connect the lamp's legs and head. The affordable, flat-packable and durable Mr Dowel Jones was born.
The future holds many options. Lab De Stu is building additional collaborators into its network on a daily basis and there are new products in the making – the studio is working with designers such as Georgia Hutchison. By 2015 there will be new lights by Andre, a chair by Adam, a new line of bags by Dale and potential moves into the world of fashion. While its outputs are diverse, the group's designers sit with similar values: a desire to support Australian design and manufacturing, a strong fascination with ways of making and unwavering commitment to healthful sustainability.
Source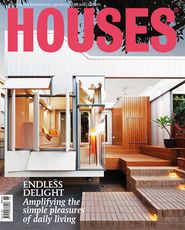 Issue
Houses, December 2014
Related topics