Jury Verdict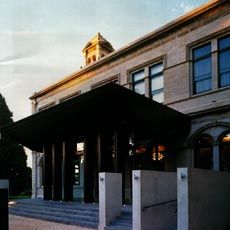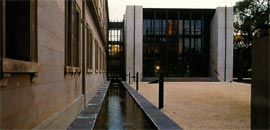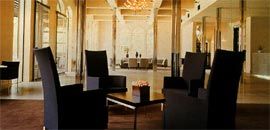 The Mansion Hotel was once a seminary built adjacent to an historic mansion set in a vast heritage-listed parkland. Now it is one of the most carefully and sumptuously designed boutique hotels in the country. In addition to the historic mansion, it now also neighbours a winery and vineyard, an equestrian centre, and an open range zoo. Such are the myriad surprises of modern life.
Contemporary conservation requires the insertion of new and viable life into buildings of obsolete use but of cultural and architectural import. While this transformation is often extremely difficult to achieve amid the complexity of tight heritage requirements, the architects have achieved it here with both clarity and skill. The new three-storey building, accommodating larger guest rooms and linked to the existing building by a bridge, is sited to create an impressive entry courtyard to the hotel.
Given the high heritage significance of the existing building, the alterations to the old seminary and the creation of the new wing are major achievements that have created a splendid new life for the old complex.
Project Credits
Mansion Hotel – Werribee, Melbourne
Project Architect, Design Architect Wood Marsh Architecture, Roger Wood. Project Manager Robertson Projects. Developer Mansion Group Holdings. Structural Consultant Felicetti. Civil Consultant Lanigan Baldwin. Electrical Consultant, Mechanical Consultant, Service Consultant Simpson Kotzman. Hydraulic Consultant C. R.
Knight and Associates
. Landscape Architect
Tract Consultants
. Interior Designer
Rice & Skinner Architecture and Interior Design
. Acoustic Consultant
Carr Marshall Day
. Quantity Surveyor
WT Partnership
. Builder
Buxton Constructions
.
Photographer Tim Griffith.