JURY CITATION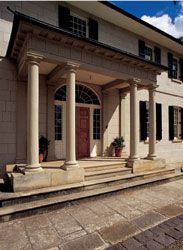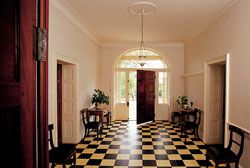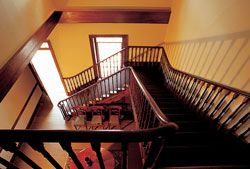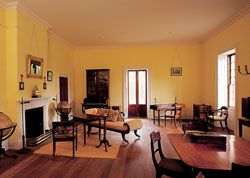 The Lachlan Macquarie Award was named after the Governor of the Colony of New South Wales in recognition of the enormous impact he had in the planning and building of Australia's first cities and towns, both in New South Wales and Tasmania.
Macquarie not only lived in this house, he also played a major role in extending it to the Georgian residence we see today. It could be said, therefore, that this place occupies a seminal position in Australian architecture, not only because it is the oldest and most substantial Georgian building in Australia but also for the influence of the people who lived there. If only the walls could talk!
The ongoing conservation process here is an exemplar of contemporary conservation principles and practice. For more than thirty years a specialist team of experts lead by Clive Lucas Stapleton and Partners has meticulously gone about the task of fitting this place for future generations to enjoy as an important window into our past.
It is also worth noting that this building receives the Lachlan Macquarie Award for an incomplete project, despite the award entry conditions. In giving this award the jury recognizes that the conservation of any place of cultural significance is never finished and must be an ongoing task.
The Old Government House project is a model of thorough and unhurried analysis, research and decision-making. Unravelling the consequences of two restoration interventions during the twentieth century to reveal more of the original building sequences allowed a complete reassessment of how the house should now be presented. Macro and microscopic analysis of the fabric, including the archaeological investigation of earlier restorers' disposal dumps, has lead to a far greater understanding of how the house was built and progressively extended.
Using all these techniques, the decisions made about recent conservation works have been well considered and masterful. The intellectual basis of the intervention is well founded. The restoration works do not look new but the building looks well cared for.
The ambience of the place is that of a house in use rather than a museum and further planned conservation works will enhance this quality.
Images: Eric Sierins, Max Dupain & Associates
Credits
Architect

Clive Lucas Stapleton and Partners
Kings Cross, Sydney, NSW, Australia
Project Team

Clive Lucas, Darren Graham
Consultants

Archaeologist Dr Robert Varman
Builder Noel T Leach Builders
Colour advice Dr Ian Bristow
Structural consultant James McBean Consulting

Site Details

Location Parramatta, Sydney, NSW, Australia

Project Details

Status Built
Category Residential
Type New houses

Related topics