JURY CITATION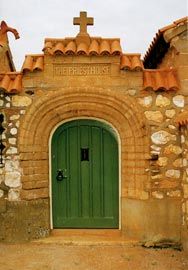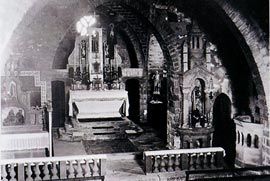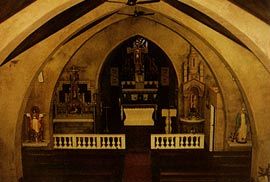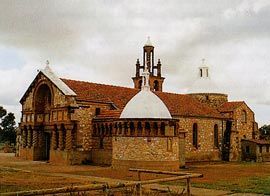 This 1920s catholic church and priest house located at Mullewa, one hour inland from Geraldton in Western Australia, was the original creation of priest-architect John Cyril Hawes, who lived an extraordinary life travelling and designing a number of religious structures in the Geraldton region and further afield.
Architect John Taylor has not only restored and reconstructed significant fabric in accordance with Burra Charter principles, but he has also dedicated himself to researching and documenting the work of Hawes in Australia and overseas. His research, including the book Between Devotion and Design, has made a significant contribution to the field.
John Taylor reveals the attention to detail and the depth of courage required to bring the project to fruition. He has made it a personal mission to ensure that Hawes' work (an example of a productive and imaginative mind operating in the milieu of the 1920s and 30s) is not only widely appreciated but is also repaired, restored or conserved for existing communities and for future generations.
Conservation work is ongoing at Mullewa and has responded to an Assessment of the Place (1994) and a Conservation Plan (1995), all prepared by the architect.
The many issues addressed include arresting the masonry deterioration through moisture by removing extensive internal and external rendering, repairing external stonework, removing and replacing the floor, chemical examination of the masonry for future works, and repairing and protecting stained glass windows.
Project Credits
CHURCH OF OUR LADY OF MOUNT CARMEL, MULLEWA
Architect John Taylor Architect—project teamJohn Taylor, Katrina Chisholm. Builder Roof and Wall Doctor. Original architect Monsignor John Cyril Hawes. Historian Tanya Suba-Henkel. Chemist CMB Laboratory—Errol Tovey. Photographer Claire Olsson. 1927 view toward altar (top right) from Between Devotion and Design.