In his introduction ("The Urban Issue"), Richard Weller discusses the significance of two (at least) issues for landscape architects wishing to practise urban design. The first is the need to understand both the landscape and the city as a single integrated system encompassing ecological, social and economic processes. These processes provide the field of operations for contemporary urban design, an increasingly dynamic and complex domain. The second issue is that of scale. To earn their claim to be practising urban designers, he argues, landscape architects must be able to choreograph increasingly complex delivery processes over larger areas and extended timeframes.
While the profession would like to presume that landscape architects have the capacity to practise as urban designers, we, as editors, ask, "Are Australian landscape architects prepared?" To answer that question we explored what those landscape architects who practise urban design say that practice is now, and how they operate in a domain where so many other professional players are staking their claims.
Those educated with first degrees in landscape architecture are revealed, to their credit, as systems thinkers who focus on the public domain, and who are able to recognize and practise in the kind of messy, ill-defined arenas where user briefs must be created and defined as part of the project. They live with the kind of duality exemplified by the deductive thinking of the McHargian tradition of landscape planning and the natural and ecological sciences, and the creative thinking of a Halprin or, more recently, a Schwartz, or … These are the skills they, as starting professionals, bring to the urban realm.
Our interviewees, however, all of whom operate as mature and influential professionals in the urban design field, reveal the need for more than this. A number have dual degrees spanning architecture and urban design as well as landscape architecture, and all have extended practice experience in the multidisciplinary realm of larger-scale practice. They choreograph the process – from inception and conception through to delivery – over the extended scales of time and expanded spatial territories that typify urban design. Some influence project generation in their role as clients (Michael Chapman, City of Perth). Others use speculations and scenarios to provoke ideas, debate and policy review (as with Parramatta Road or, indeed, Richard Weller's book Boomtown 2050: Scenarios for a Rapidly Growing City). Yet others lead the necessary multidisciplinary teams of landscape architects, architects, transport engineers, artists and the like in collaborative processes for major public and commercial clients to deliver outcomes on the ground, as a minimum at the scale of the precinct (Hassell, Taylor Cullity Lethlean).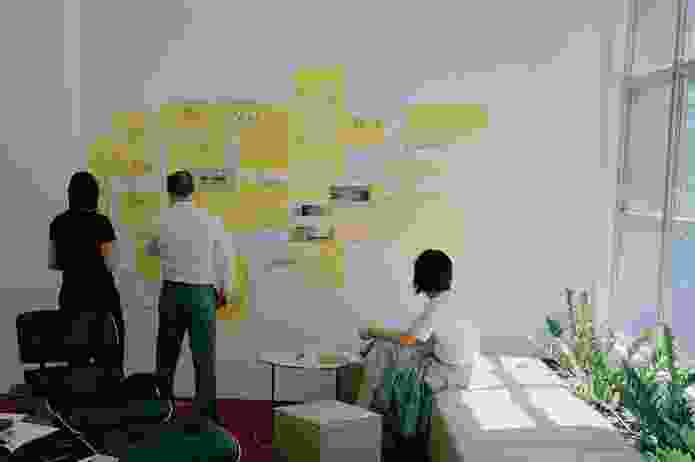 Irrespective of project phase, all conceptualize the "urban landscape" as a whole, choreographing the complex interplay between built, natural, social and delivery systems. While they may not have detailed knowledge of all the aspects that combine to make up the contemporary city, they have enough knowledge to manage the interplay of the professionals and processes that make them. This takes more than the knowledge acquired by education to practise in a single discipline at undergraduate level. Not only does it require more knowledge of more things, it requires higher-order learning, typically after some experience in practice so that the relevance of those things and their relationships have more meaning.
Our contributors suggest that to be prepared as urban design professionals, landscape architects need to know more about and understand not only open space but also built space; not only natural systems but also urban and social systems. They also need to know about the fundamentals of project delivery and of economics at the scale of the precinct and beyond. They need to know not only how to work collaboratively in teams but to lead them to an integrated outcome. As Damian Thompson, Perry Lethlean and Michael Chapman suggest, to practise urban design we need to recognize what more we need to know, get out there and learn it, then get in there and "get messy," generating great projects that we in turn review, debate, learn from and promote. In order to claim our value in the urban design arena, we must be able to argue the particular value that our processes and projects bring to other professions and to clients. That value is never "self-evident" and other professions have to date been much more effective in arguing their value than we have.
This leads us as guest editors to ask whether, as a profession in Australia, landscape architects are embracing the pedagogical and professional challenges presented by such an expanded agenda. Are we preparing ourselves through our educational policies and accreditation/registration practices, or are we just hoping that others pick up the ball? While postgraduate education in urban design in the United Kingdom and the USA has, for example, always required basic knowledge of economics, project delivery and transport, the same cannot be said here. Even the basics of our own landscape architectural intellectual traditions (landscape planning and McHargian analysis, ecology and social sciences) are not taught in depth in some of our undergraduate programs. In a higher education environment that is increasingly challenged managerially and fiscally it could be argued that, rather than advancing our educational agenda, we are retreating. Yet if we wish to add urban design to our suite of professional skills, then we need to consider what skills are actually required and what we, as a profession, demand of those among us who claim to be urban designers. We must also be able to evaluate, debate and promote the value of their work more widely.
Finally, we argue that to be well prepared and positioned to address the challenges that the urban future presents globally, landscape architects must promote landscape urbanism as a way of thinking that underpins contemporary urban practice for all disciplines. Like the land-based capability and suitability analysis and ago, landscape urbanism is a breakthrough concept and a major contribution by the profession to the discipline of urbanism as a whole. Not only do we need to own landscape urbanism, we need to promote it as a philosophy that should underpin all urban practice for the coming century. Urban systems and natural systems must be conceived of, planned, designed and managed through time as essentially integrated and interrelated – the "urban landscape" – rather than as exclusive and separate domains. That is the challenge. To address that challenge we need to prepare ourselves through targeted education, exemplary practice, critical analysis and shared learnings. First, get ready. Second, claim the space to practise. Third, establish our value and finally, argue for our place in the diverse and contested arena of urban design practice.
Source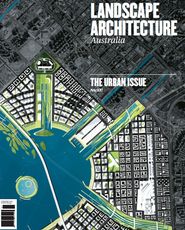 Issue
Landscape Architecture Australia, February 2013
Related topics