Putting aside enjoyable oddities like the 'beaches' that are built on the banks of the Seine every summer, and the guerrilla landscape action on PARK(ing) Day that sees carparks become parks (this year it's on 20 September), most landscape architects aspire to permanency in their work. We look longingly at old landscapes such as the Piazza San Marco, the Tivoli Fountain and Washington's National Mall and, as yet another of New Zealand's city squares or streets is 'refreshed', wonder what we have to do to achieve longevity let alone permanence for our works.
In the quake-ravaged landscapes of Christchurch, however, impermanent and temporary have come to characterise many of the projects being built in the public landscape, and are showing some real benefits. Much of the city centre and some of the suburban centres have been closed while they are been variously made safe or demolished, many of the 6,000 businesses that were in the central city have relocated, and the much of the city's retail and entertainment infrastructure has been badly damaged. This has resulted in the earthquake-forced closure of much of the urban infrastructure that all Christchurch's residents used to use, and the relocation of many people to areas with an infrastructure deficit. Out of the hiatus of designing, planning and waiting for insurance payouts, now in its third year, but with almost none of the rebuild having started, this gap has generated a new and exciting developmental force focused on creating temporary and transitional design solutions in the landscape. Largely community driven, but with the Christchurch City Council as an active participant, this aims "to make… a more interesting, dynamic and vibrant city." 1 And is a direct response to a strong feeling in the community that "attention must be paid to transitional and temporary: [because] just now, its all we've got". 2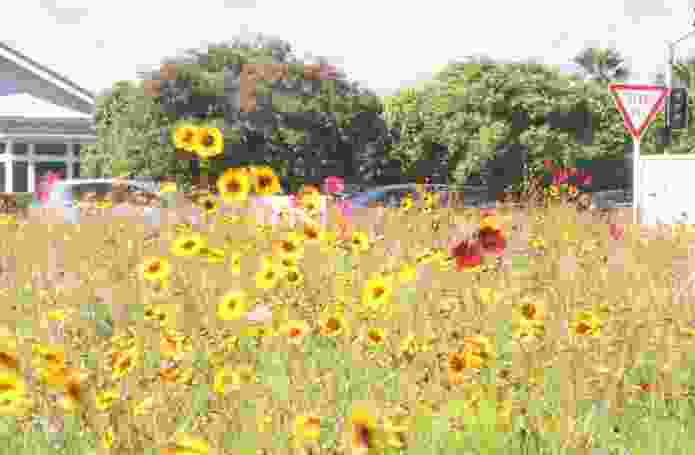 In the two-and-a-half years since the September 2010 earthquake that started all this, well over 200 temporary parks, gardens, plazas, art works, street changes, retail facilities, cafés, exhibitions and more besides have been created. Some like the tent sauna in Lyttelton and the pedal-powered outdoor cinema were performance pieces lasting only a few days or weeks; others such as the wild-book library and the Piko garden on Barbadoes Street are still in use well over a year later. The largest site has been the ReSTART Mall in central Christchurch, a temporary shopping mall cheerily built of brightly painted shipping containers, and featuring a significant and very successful landscape component. This has been actively used since October 2011 and has just extended its leases into 2014. Most of the sites are in the inner city, although a few, some very successful, have been built in suburban Christchurch. In toto they are an exciting, invigorating and palpable addition to the Christchurch landscape, potentially creating a new genre for the city, some new aesthetic thinking and new ways of community participation, which it has to be hoped will continue in some form or other long after the city is rebuilt.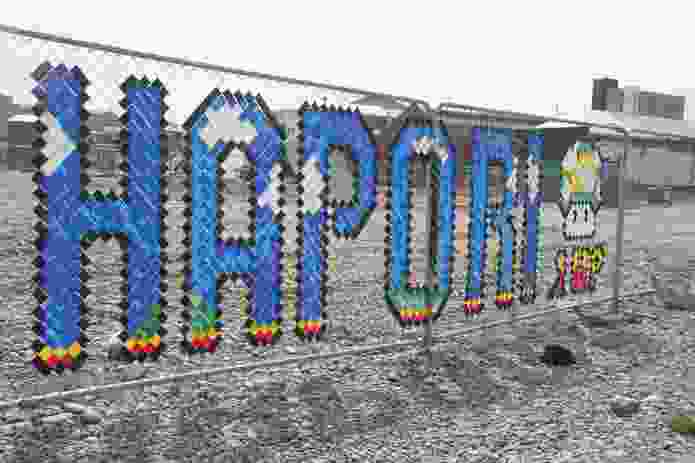 This significant body of built work is largely the product of community effort; in particular the work of Gap Filler and Greening the Rubble – the latter with significant input from the Canterbury-Westland branch of the NZILA . Both organisations were formed shortly after the September earthquake and are now helped by the Christchurch City Council. Between them they have played a major role in over 50 of the sites, generally the larger and more complex.
But there are many other participants: Neighbourhood community groups, individuals, schools, Colour me Christchurch, Lincoln University's School of Landscape Architecture, the Student Volunteer Army, the University of Canterbury Entrepreneurship Organisation, the Christchurch City Council, which has carried out a number of projects and helped significantly with others, the Christchurch Art Gallery, and many more besides; plus lots and lots of volunteers, including more than 250 who worked on the Summer Pallet Pavilion. On top of this, nearly every site has benefited from generous sponsorship from firms too numerous to mention. Between them, they have donated tens of thousands of dollars worth of material and support in kind. In other words, these temporary installations have been the product of considerable and diverse community output on a scale probably never seen before in New Zealand.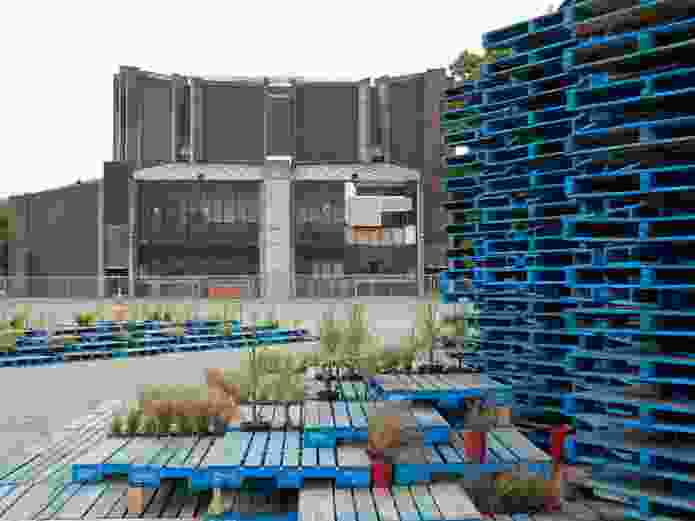 The product of all this generous effort and support has covered the gambit from the fully designed to folk art, and from the complex and professional to the simple magnificence of the wildflowers that have been seeded into numerous of the city's drab places. A key characteristic of many of these sites is that (of necessity) events that used to be held indoors now take place in the landscape. Art in various forms has broken out of the gallery and is exhibited on Gloucester Street, painted on buildings, pinned on fences, and used to decorate the pavement, often with considerable wit and contemporary relevance. Open spaces are being built, often on street corners, where films can be shown, concerts can be attended, poetry readings can take place, and markets and barbecues can be held – and they often are. Games such as chess, petanque, bowls, mini-golf, mini-football and even BMX are being built into these landscapes; and on one still-active site a 'Dance-O-Mat' has been created with a coin operated system of lights and speakers into which people can plug their iPods. During the royal visit last year Charles and Camilla took a twirl across the floor. For a landscape architect in a fairly conservative city, it is exhilarating to see that the inside is now out.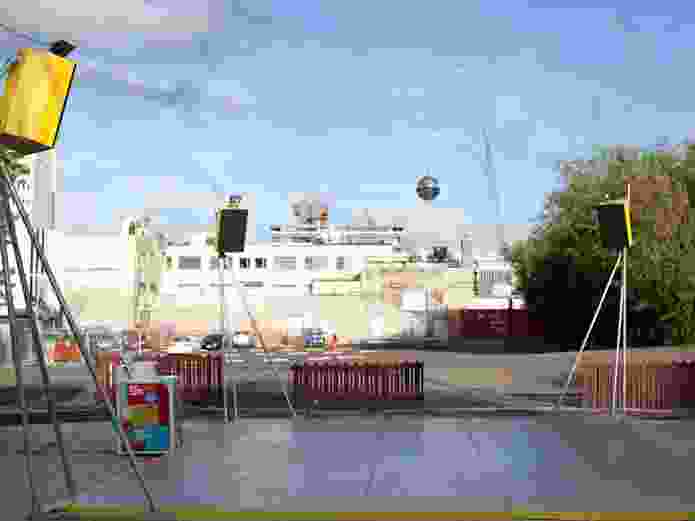 These developments are an exciting addition to Christchurch's landscape, adding space for activity, colour, fun and interest; often in places where these qualities were missing before the earthquakes. It would be wrong to suggest they are all resolved and designed in the way that a landscape architect might want. Some such as Rotherham Clock Square, Beach Park and Pallet Pavilion are well designed and built; many are 'folky', hard, lack refinement and definitely look better at a night-time show than over a morning coffee. Although in the theatrical realm of many of these projects, this fits the bill perfectly. Many of these sites use a noticeably 'post-earthquake' palette of materials such as pallets, bricks, gabions, colourfully painted and demonstrably recycled wood, and often feature some form of lyrical art; these materials would probably not have come to the fore without the imperatives the earthquakes have created. Perhaps this combination of materiality and form – this colourful grunginess – will develop into a new style, with qualities that will stick around and become a new Christchurch genre.
All these developments are temporary and are expected to last days, months or at most two or three years. Appropriately, therefore, many of these projects are designed to be moved and closely embrace the ethos of reducing, reusing and recycling. The Dance-O-Mat is now in its second location, while some of the materials such as the planters used by Greening the Rubble are now on their fifth site. This idea of moving installations from vacant site to vacant site highlights another opportunity; earthquake or not it is certain that there will always be vacant sites. Temporary landscapes ought to become part of a longer term transitional strategy to make positive uses of the many sites in urban centres that are waiting for their day to come.
Finally, it is worth reflecting on the unusual way that these sites have been developed. This has been a bottom up initiative. It has been led by the community, often with designers in their midst, and in many instances with support from the city council; but it has been a real example of the power that the community has if it can be harvested. It has to be hoped that this will get into psyche of the city and keep going. Of course the results are not always high art, but they are used, which is really the final point. This is an anarchic process with small budgets and limited time frames; one of the happy results of which is that these temporary works are lighter, less serious and more frivolous. Perhaps 'lightening up' should become part of the this nascent Christchurch genre as well? The long term result of which would be to make the ideas behind these transient design installations a permanent part of the Christchurch landscape.
References:
1. Gapfiller website: gapfiller.org.nz
2. New Brighton Resident, in, Bennett B., Boidi E. & Boles I., (2012), Christchurch the Transitional City Pt IV , (2nd edition, Dec 2012), Freerange Press, Wellington.
Source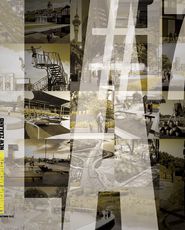 Issue
Landscape Architecture New Zealand, March 2013
Related topics