Melbourne and Sydney have long enjoyed a friendly rivalry, yet there is one area in which even the most loyal Sydneysider would agree the Victorian capital has the upper hand. Melbourne's iconic laneways are central to the city's physical and cultural identity, interlacing the urban grid with an intimate network of pedestrian-friendly spaces housing countless boutiques, cafes and bars. By contrast, the laneways of its northern counterpart have struggled to survive two centuries of rampant development that saw many of the original lanes destroyed, while those that do remain have been rendered little more than access routes for service vehicles.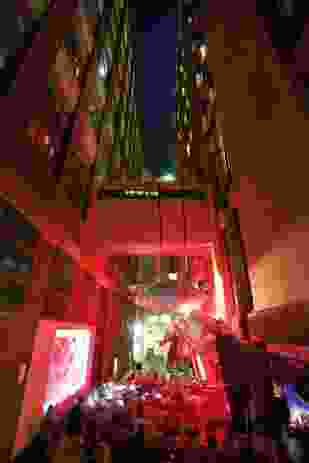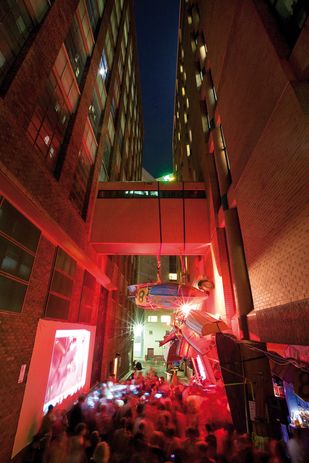 In many ways the current state of Sydney's laneways can be traced to the unplanned nature of the city's growth. Yet, with an increasing number of people choosing to live in or near the city centre, there is a heightened demand for a greater variety of urban spaces that cater to a broad range of social, economic and cultural activity. In recent years the City of Sydney has sought to reclaim these forgotten spaces through creative initiatives aimed at revitalizing the lanes of the CBD. As part of Art and About, Sydney's premier outdoor arts festival, Laneways By George! Hidden Networks saw eight interconnected lanes alongside George Street transformed by site-specific interventions.
Eight interdisciplinary teams were invited to create installations that would encourage a dialogue about public space, social interaction and urban sustainability. Each team consisted of at least one artist, one architect, one landscape architect and one contributor from any other field. These "others" included digital gamers, poets, scientists and lawyers, and it was often their contributions that gave the artworks their most intriguing elements.
The active hub of the event was Seven Metre Bar, located between the ravine-like walls of Underwood Street at seven metres above sea level. Here, under a towering pile of boats, car parts and building debris, a temporary outdoor bar served drinks to thirsty patrons. Designed by public artist and architect Richard Goodwin and landscape architect Adrian McGregor of McGregor Coxall, the installation addressed the issue of urban sustainability with a confronting vision of a city ravaged by rising sea levels. At night the lane was illuminated by a virtual weather system created by digital gamer and architect Russell Lowe. As the crowd increased, the projected sounds and imagery became more turbulent, an ominous reminder of our collective inaction on climate change.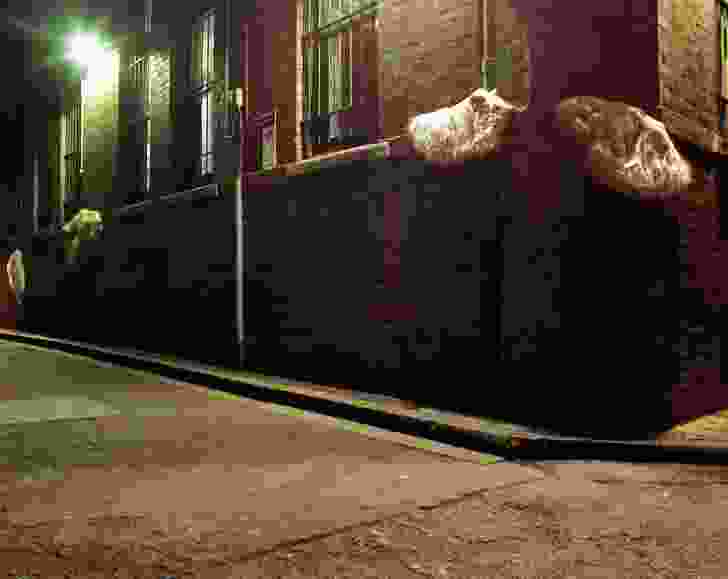 While Underwood Street was enlivened by the bustling crowd at Seven Metre Bar, nearby Bridge Lane appeared to take on a life of its own. I Dwell in the City and the City Dwells in Me suggested a symbiotic relationship between our physical bodies and the urban environment. Fleshy lumps of silicone prosthetic skin appeared to grow out of the worn brick walls of the alley, gently pulsing with a barely audible heartbeat. The city, once cold and alien, appeared to have become imbued with humanity by the presence of inquisitive passers-by. The collaborative team behind the installation included architect Kim Bridgland, landscape architect Adrian Hill, sound artist Theresa Schubert and Aline Joyce, whose experience as a prosthetics artist in the film industry was clearly reflected in the lifelike creations. The effect of the intervention, at once disturbing and strangely endearing, suggested the potential for these discarded pieces of the city to be reinterpreted as intimate urban spaces.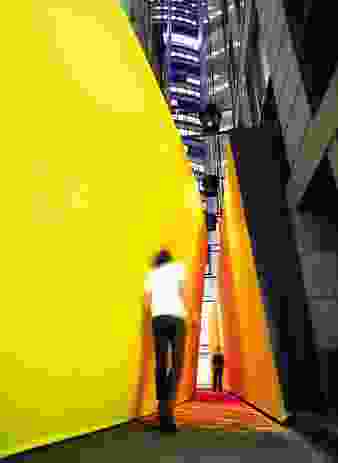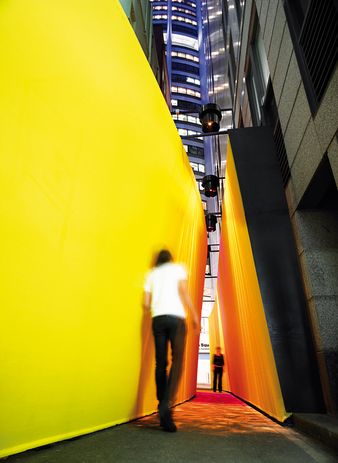 Although historically overlooked by urban planners, many of Sydney's lanes provide well-trod pedestrian short cuts. The Meeting Place, by Aspect Studios with Herbert + Mason Architecture and Alexander Lotersztain, explored the fleeting interactions that arise between passing strangers. Two four-metre-high walls of tensile fabric arched gracefully through the narrow confines of Little Hunter Street. The tall, thin space created within this passageway echoed the existing proportions of the laneway and encouraged playful interaction through contact with the supple yellow walls. The filtered shadows and sounds of people walking by either side of these screens engendered an inquisitive curiosity and heightened awareness between passing pedestrians. The Meeting Place engaged people of all ages with its sense of play and fun, highlighting the need for more whimsical urban spaces that appeal to children and adults alike.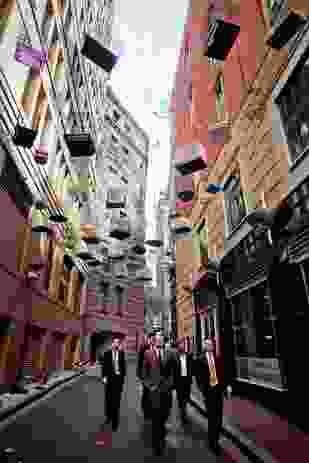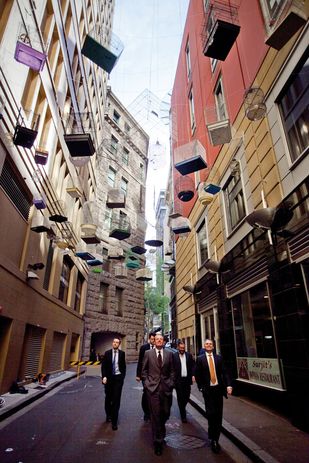 Whereas many of the interventions attempted to breathe new life into the laneways, Forgotten Songs provided a haunting reminder of the life that has been permanently lost from the city.
An arbour of empty birdcages floated above Angel Place, filling the lane with the sounds of fifty native bird species that once lived in the area. Created by artist Michael Thomas Hill, scientist Richard Major, environment designer Richard Wong and programmer Dave Towey, the installation provided an emotive sensory experience that lingered long after leaving. In many ways this simple piece was the most poignant of all the installations, evoking a nostalgic yearning for the rich layers of life, both natural and social, that have gradually disappeared from the city centre.
Laneways By George! Hidden Networks brought some much-needed life to Sydney's hidden network of laneways. The eight creative interventions actively engaged inquisitive passers-by by inviting them to experience the laneways in new and often surprising ways. And as any artist knows, making the first mark is often the most daunting task.
In this respect, Laneways By George! Hidden Networks represented an important early step towards the renewal of Sydney's laneways. The most enjoyable public spaces are those that have developed in response to an existing social context. As such, the successful revitalization of the city's laneways will depend as much on social and cultural transformation as it will on built form. By encouraging Sydneysiders to actively explore these often overlooked urban spaces, Laneways By George! Hidden Networks provided an important contribution to the gradual development of a local laneway culture.
Laneways By George! Hidden Networks took place in laneways near George Street in Sydney's CBD from October 2009 to February 2010.
Source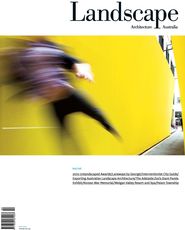 Issue
Landscape Architecture Australia, May 2010
Related topics