Australian-German architecture practice LAVA has collaborated with Australian artist Janet Laurence on an "experiential medicinal garden" for the 2017 International Garden Exposition (IGA) in Berlin.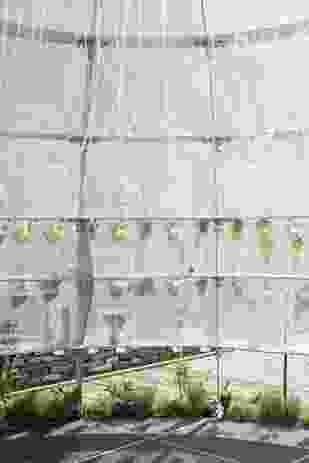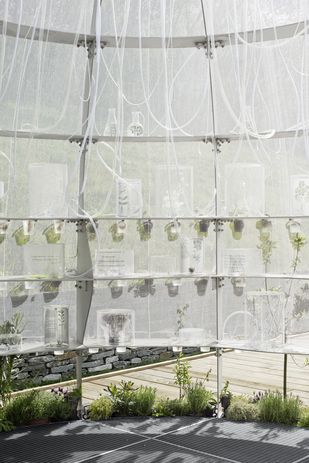 Inside the Flower is composed of a ribbed, dome-shaped stainless steel structure wrapped in a transparent mesh membrane. The ribs support an "translucent water bubble" at the apex of the dome made from two perspex skylights. Tubes descending from this "lens" connect with, and supply water to, a range of vials containing plant extracts and fluids. The movement of the resulting apparatus is intended to suggest biological processes. Arranged around the interior on a series of irregularly cut-shelves is a botanical collection.
LAVA director Tobias Wallisser said, "Taking Laurence's concept design, we created the sculptural pavilion based on the geometric structure of a medicinal plant [to produce] a fabricated cellular environment inspired by plant anatomy."
The installation is intended to double as both a botanical display and as an experiential space where visitors can eat and drink edible flowers and plant extracts. Cityplot, an Amsterdam-based organization that aims to teach people how to grow edible plants in urban environments, provided the plants.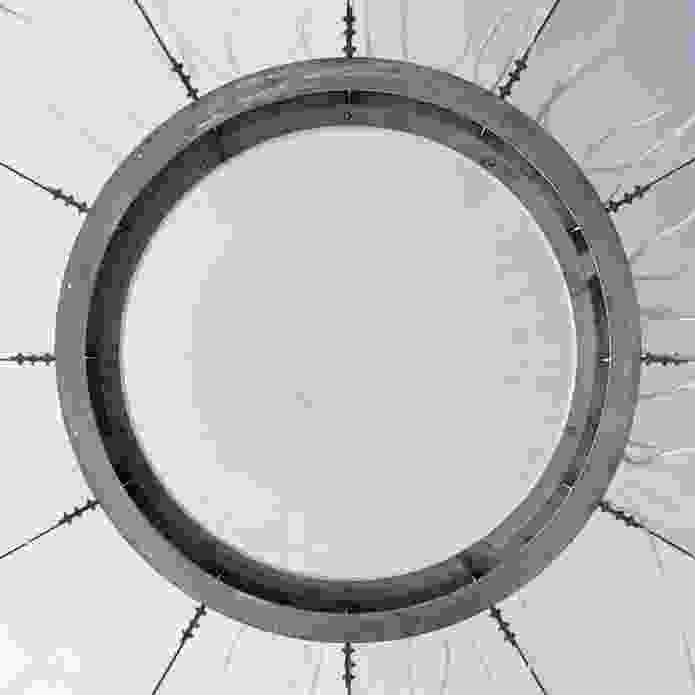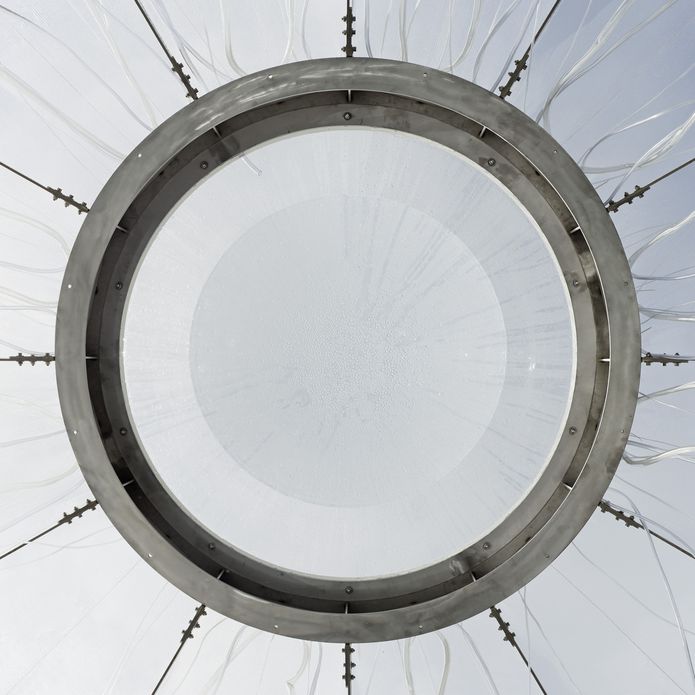 The architects cited two previous installations as informing their use of membranes for Inside the Flower. The first of these was Green Void (2008), a luminescent green "membrane structure" suspended from the ceiling of the atrium in Customs House in Sydney's Circular Quay. The second was a proposal for a "tower skin," a concept to wrap the University of Technology Sydney tower in a translucent membrane. The "tower skin" was featured in an exhibition of unbuilt work at the Australian pavilion as part of the Venice Architecture Biennale in 2014.
Wallisser said, "Laurence's mixed-media installations explore nature-related themes, and our concepts are similar – the shapes and structures from the natural world are the inspiration for LAVA's designs."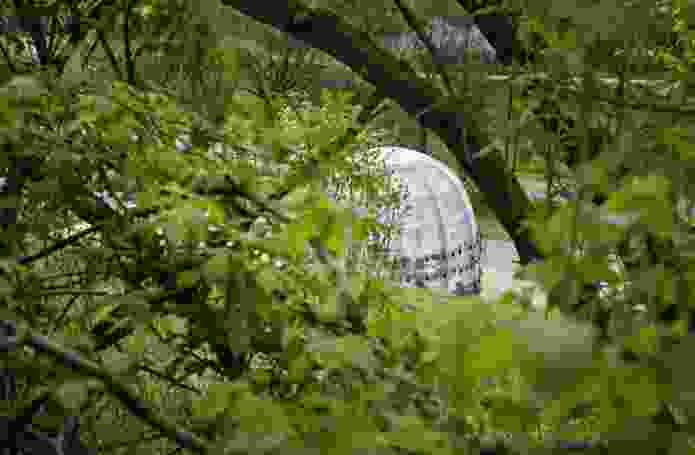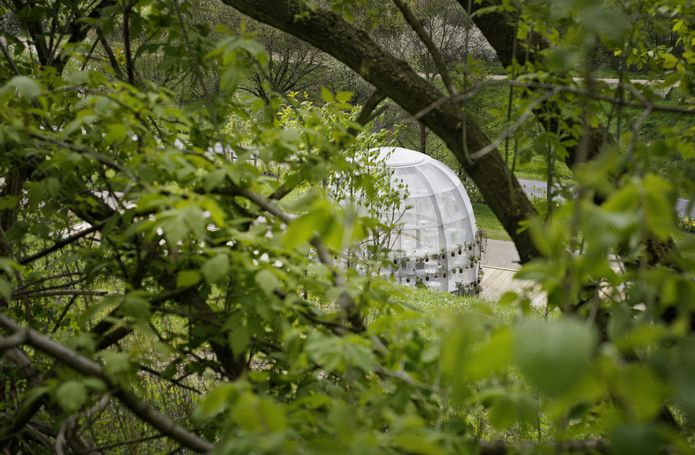 Laurence said, "Understanding the 'being of a plant' – its biochemical intelligence, its place in nature and the relationships it forms – is a view we share, especially in this time of ecological fragility." Laurence is a Sydney-based artist whose work is concerned with our "conflicting relationship to the natural world." In his review of her site-specific installation at the Novartis Pharmaceuticals building in Sydney's Macquarie Parke for Landscape Architecture Australia (February 2017), David Whitworth described Laurence's work as being "conscious of history, ecology, the nature of perception and the alchemical qualities of materials, Laurence's work often results in a kind of organic, transient architecture that reveals our relationship to nature."
LAVA Asia-Pacific director Chris Bosse said, "We love the energy of cross-disciplinary collaboration between art and architecture."
Related topics