"You can't see architecture as a game of power, but as a knowledge exchange."
These words were spoken by Julie Eizenberg in her Gold Medal address at the 2019 National Architecture Conference, where she spoke alongside her colleague and partner, Hank Koning. They echo a key message of the 2019 National Architecture Conference, themed "Collective Agency."
Having just completed my studies in architecture, I find myself stepping out of one game of power (educational institutions) and into another (professional practice). Sitting in this no-man's land, new graduates like me are fortunate – if daunted – to have the opportunity to consider how to develop our practice beyond personal economic gain alone. Over two days, conference sessions discussed practice in several forms: practice as a vehicle for social activism, practice in the space of cultural and historical recognition, practice as research and practice in relation to policy. It was a series of provocations that questioned our intentions and left me feeling both overwhelmed and enthused by the possibilities.

The diversity of speakers highlighted that we are more than architects alone. The value of an extensive team made up of experts in various fields was summarized by Emanuel Admassu of AD-WO, who encouraged "finding a balance between producing knowledge and producing buildings." Sarah Lynn Rees discussed one of the difficulties associated with this – that, as architects, we are taught to be experts (or, at least, to act as experts), without fallibility. However, as AD-WO advocated, it is just as important for us as a profession to acknowledge and reckon with our blind spots. Unless we accept these blind spots, we will not allow ourselves the opportunity to engage in and find space for new knowledge. Although relevant on many levels, this point is particularly pertinent to the way we start to incorporate the currently invisible but vital Indigenous narrative into the way we design.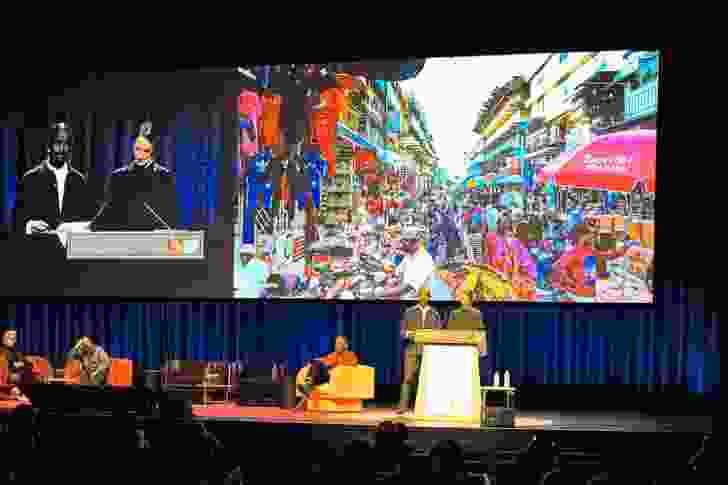 The conference was heavily centred around the idea of knowledge as a means of social change and how architects can establish a valued position within this. I believe that before our industry can truly find this position, the infamous architect's ego needs to be confronted and our intentions examined. Who needs our work the most and how can we best meet their needs? Instead of being hamstrung by ego, we just need to do something.
Sol Camacho of Raddar spoke of the struggles of practising within Mexico City and Sao Paulo, including the difficulties associated with zoning and achieving a project permit. Rather than letting their design for a mixed-use civic hub – including a ballet school – fall by the wayside, Raddar set up an impromptu stage made out of stacked crates. Sure, it's wasn't the beautifully detailed building seen in the renders, but it achieved a positive result for the community, regardless of its market value or the "brandability" of the outcome. This idea was also reflected in a research project highlighted by Marina Otero Verzier, director of research at Het Nieuwe Instituut in Rotterdam. She spoke about the squatting culture in the Netherlands, recognizing an ephemeral and ad hoc urbanism as an increasingly important means of attaining social agency in the city. The outcomes of both these projects encourage us to assess the intentions of our own practice, both individually and within a larger group of Australian practitioners. We are lucky as Australian architects to practise in a country of abundance; however, with this comes the responsibility of being cognizant of why we are doing what we are doing and whether our social values align with this.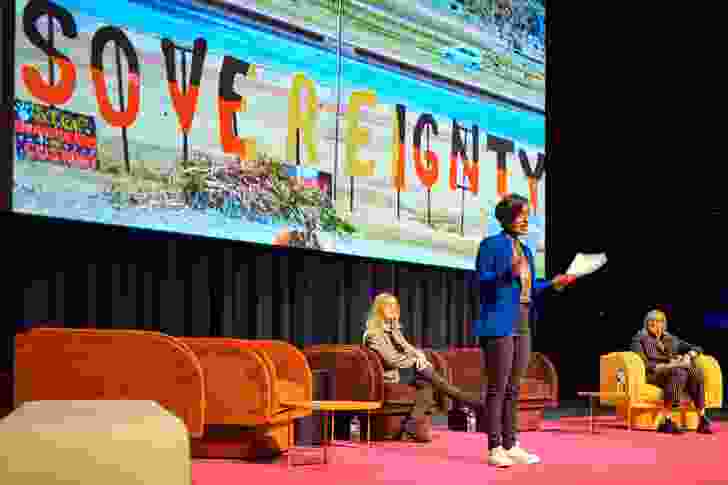 These international examples also prompt us to question whether we have the opportunity in Australia for a more impromptu and ephemeral approach to the way we practice: an approach that is less risk-averse, that encourages (and applauds) experimentation and methods that aren't necessarily tried and tested; an approach that could allow us to realize socially minded projects, such as Future Method Studio's Redfern House, even if the result is not strictly "architectural"; an approach that may not involve architects alone but a whole team of experts such as those we heard from at the conference; an approach that recognizes the role that ego currently plays within the industry and encourages us to become more conscious in allowing each other the space for imperfection.
As I reflect on my time at university, and look forward with both excitement and trepidation to my future in practice, I feel that if we were taught to limit the pressure we put on ourselves to strive for perfection, the ad hoc or "messy" solution might feel less daunting. By exchanging knowledge with the team beside us, we can perhaps become less afraid of risk and more exhilarated by the potential offered by experimentation. Regardless of how we get there, we need to allow ourselves the agency to just do something. It might be messy, maybe incomplete, perhaps even a failure; but at the very least, it will start a conversation.