Leading British designer Lee Broom will present an immersive exhibition for Space Furniture to accompany the release of a new and a series of design talks in Australia and Singapore.
Titled Park Life, the 4,000-square-foot installation in Space's Sydney showroom will be Broom's largest exhibition to date.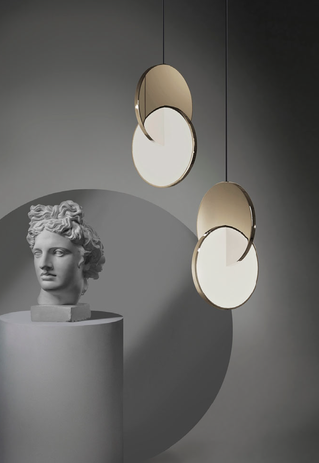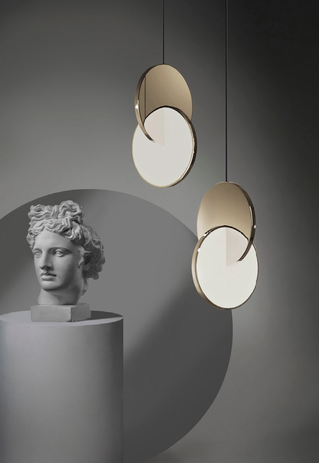 Taking the form of a maze, the installation will "take guests on a poetic journey of discovery through hidden passageways," showcasing Space's lighting, furniture and accessories, including a new version of Broom's Eclipse lights.
The intersecting polished discs have a mobile-like quality that changes at every angle. The new gold finish transforms the light into a warmer, softer interpretation of the original polished chrome finish. Available as a single pendant light, a chandelier and a table lamp, the lights are available to order now for delivery in Summer 2019, exclusively through Space.
Space will also facilitate four design talks with Broom at its showrooms in Sydney, Melbourne, Brisbane and Singapore. These exclusive talks will give an insight into the designer's practice and his path from actor to fashion designer, before becoming one of the UK's leading product designers.
Speaking ahead of his arrival in Australia, Broom said, "I am delighted to return to Australia to present this exciting exhibition with Space Furniture and visit Singapore for the first time during Singapore Design Week. Australia has been a big supporter of my work for many years and it is an honour to create such a significant installation to showcase my collection in Sydney."
Park Life will be open from 10am to 5pm at Space Furniture from 14 to 22 March.
Visit the Space Furniture website here.
Related topics