Legrand hopes that a new emergency lighting monitoring system will result in a more friendly user experience, by using new technologies to greatly simplify both the installation and operation of the system.
The company designed the Galaxy connected emergency lighting system on the back of extensive market research, which found that users wanted a system that was easy to design and install, adaptable to any type of building, and controllable remotely.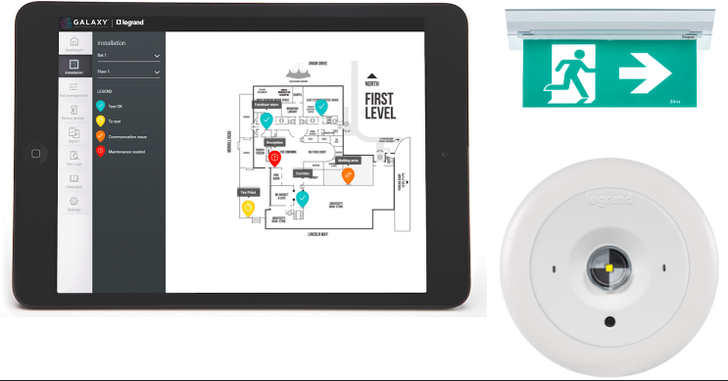 Legrand responded by producing a system that uses a Low Power Wide Area Network (LPWAN) to enable communications between the luminaires and control stations, excising the need for routers or additional building infrastructure. Each luminaire is also equipped with Bluetooth wireless capabilities, making commissioning simpler and more accurate.
The entire system can be operated from a sleek digital dashboard that provides an overview of of the installation along with embedded maps, providing the geographical location of each luminaire with a status update. All this can be accessed locally or remotely.
For more information, visit the Legrand website.