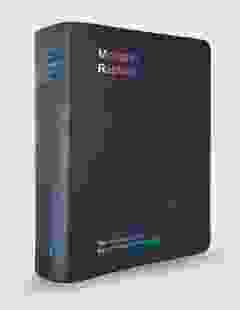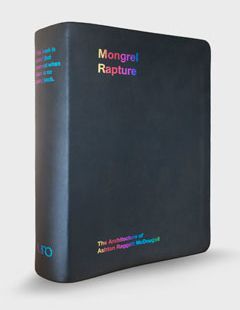 There is much writing in and on and around ARM Architecture's work. There are buildings that take the form of words and buildings with words on their skins, interior and exterior. There is writing from within the practice and writing from outside; writing before buildings and writing beyond; writing away from buildings and writing toward them. There is writing without building: writing as an architectural practice in its own right, staking out a position, contesting it, defending it, restating it, crossing it out, starting again. Without exception, every one of ARM's buildings is teeming with words, swarming with ideas, buzzing with discourse. Words are always present, more or less explicit, more or less visible. But the communication is often not straightforward; meaning is deferred and held off, sometimes encoded to the point of impossibility – could any message be more unattainable than one spelled out in giant, sighted Braille? The buildings may be loquacious, but their words are sometimes muffled. It can be hard to make things out and the study and apprehension of ARM's work calls as much for epigraphy as semiotics, etymology as much as linguistics, theology as much as semantics.
Numerous others have observed this characteristic. Philip Goad, for instance, describes a 'body of work that has defied easy categorisation, except to say that every project is intended to be "read"'. He continues:
At precisely the moment when theory said that there was nothing more to say, that the death of the author was upon us, ARM has everything to say, and with each of their buildings, want more to say, and without fail, find different stories to tell with every building.1
Goad was writing on the occasion of a retrospective exhibition of ARM's work, an installation evidently as voluble and subversive as we have come to expect from the firm. With one long wall plastered with the giant words "God Knows," facing another wall constructed floor to ceiling out of polystyrene packaging, with the end wall occupied with an image detail of Mies van der Rohe smoking a cigar, the exhibition was allusive and elusive in equal measure. The whole may have been partially elucidated by its exhibition catalogue, but in the words of Howard Raggatt (interviewed) this too embodies "the notion of the secretive or reserved exegesis." Words about ARM's work, both from within the practice and external critics, appear in exhibitions, books, essays, pronouncements, but that is true of many architectural practices that engage in architectural discourse and debate. What is less usual about ARM is that words also appear in and on its buildings and, also, as buildings.
Inscriptions and epitaphs
In the history of architecture, the practice of writing words on buildings is of course ancient and formerly quite common. Stuart Harrison has traced a brief lineage from Henri Labrouste's Library of Saint Genevieve in Paris of 1850, through Frederick Romberg, Robert Venturi, Frank Gehry and eventually to ARM's Marion Cultural Centre.2 But the longer history of words on buildings could include all manner of building names and titles writ large, plus advertisements and signs, historical and religious inscriptions, building dedications, signatures, plaques and numerous other marks.
What is curious about this history is how, with the exception of moveable signage (which is perhaps more prevalent than ever), words have gradually disappeared from buildings in the modern period. In some quarters it is perhaps seen as cheating – being too direct a communication, when the "language" of architecture is seen to be more properly experiential or stylistic – that is, either more "difficult" and abstract or more "direct" and sensual. But whatever the reason, in contemporary architecture, the use of permanent words carved into the skin or built into the fabric of buildings is now uncommon and certainly only occurs on civic buildings.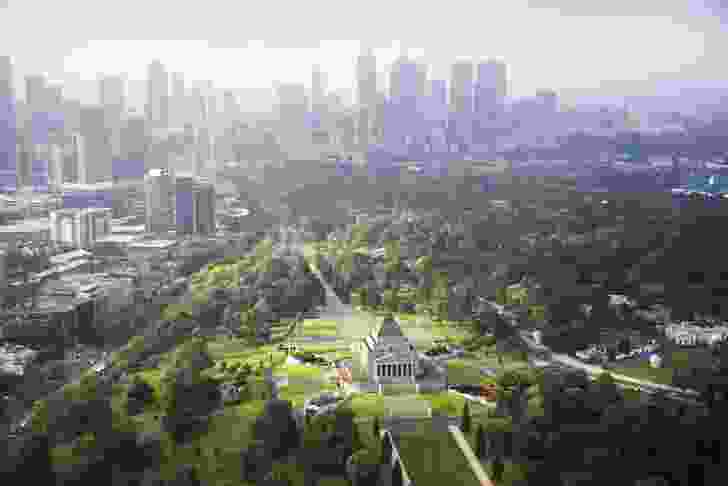 This brings us to a very particular type of text, which, I would argue, captures some of the deeper significance of architectural writing for ARM: the epitaph. A short text in honour of one dead, an epitaph literally refers to the words carved into a tombstone, in memory and celebration and the acknowledgement of loss. The epitaph draws together writing, mourning and architecture. This relationship is nowhere more clearly drawn than in Melbourne's Shrine of Remembrance Visitor Centre, a project that for me is particularly revealing of the deeper role of writing in ARM's work.
The Shrine of Remembrance Visitor Centre
Scribed across the walls of the entry courtyard to the new Shrine of Remembrance Visitor Centre is the epitaph "lest we forget". The phrase encapsulates a long ritual tradition of quasi-sacral commemoration, mourning and the acknowledgement of sacrifice, as embodied in monumental architecture. By extension, it refers also to constructions of Australian national identity built upon tragic histories of courage and loss and a nation forged in the furnace of foreign war. But it is initially surprising that it would be used in this context, since the undercroft extension to the Shrine of Remembrance seems to have a supporting, pragmatic program rather than a primary, commemorative one. It seems a quite practical address to the needs of a contemporary museum-going public – meeting visitors' requirements for ablution, education and school-bag-storage, in addition to the provision of interpretation, AV display and exhibition space that the new museology calls for. One might expect the sacral element of the complex to be confined to the shrine itself, further up the rise, inside its replica mausoleum at halicarnassus. Instead, ARM's Visitor Centre announces from the very moment of entry that it too, bears the heavy weight of remembrance.
The entry courtyard, with its kinked, angular walls of rough-cast concrete stained the colour of dried blood, directs the visitor towards a low entry flanked with a stylised image of Flanders poppies. Once inside, the long Wall of Medals leads the eye outward towards the opposite garden court, another explicitly commemorative space, or offers the possibility of turning left and up into the Hall of Columns – a remarkably powerful "found" space, which makes a shadowy forecourt to the Crypt. A right turn takes the visitor into the long, low, sleek space of the Visitor Centre. The conclusion of the journey is out through the garden court and back towards the city through a pair of glass doors massively framed with ARM's distinctive "not/knot" cross. This motif has been continuous throughout the written and built work of the practice, including a tangible expression in many projects – the AIATSIS Centre and National Museum of Australia, the Albury Library Museum and the Shrine of Remembrance Visitor Centre itself – as a giant (often black) cross. It is this trajectory – from "lest we forget" at the entry to the double X cross at the exit – that brings me back to my argument here.
Lest we forget
The phrase "lest we forget" comes from Rudyard Kipling's 1897 poem "Recessional", which was written on the occasion of Queen Victoria's Diamond Jubilee, albeit in sombre rather than celebratory mood. The poem is a warning against hubris ("Wild tongues that have not Thee in awe") and vanity ("frantic boast and foolish word"); it is an admonition towards humility, contrition and devoutness ("a humble and a contrite heart"). The phrase "lest we forget" is itself a contraction from the poem's refrain, which is more correctly a couplet: "Lord God of Hosts, be with us yet / Lest we forget – lest we forget!" Ultimately, the object of forgetting here is human frailty itself: lest we forget that empires will fall, power will wane, that we too are dust.
Originally adopted to honour the dead of the Boer War, Kipling's "Recessional" was later taken up in commemorations of other conflicts, including both world wars. It is now particularly associated with ANZAC Day ceremonies, where the whole of the poem is sung as a hymn and the phrase, "lest we forget", is recited in ritual response to the Ode of Remembrance. This latter is taken from yet another poem, Laurence Binyon's poem "For the Fallen", the fourth stanza of which famously opens with "They shall not grow old, as we that are left grow old", and ends with "We will remember them." It is this ode that is read at ritual commemorations throughout Australia and New Zealand, followed by a minute's silence. The use of "lest we forget" sits firmly in the Commonwealth tradition. It is not, for example, used in the North American context, where the equivalent ritual phrase – "Never Forget" – has quite a different nuance.
Whereby less that
The word "lest" is a curious vestige of Old and Middle English. It is a contraction of "whereby less that" (from thy laes the, an Old English phrase from around 1000 AD), which gradually contracted throughout the Middle English period from les the (less that), through leste and, finally, lest. It remains in modern English only in peculiar usage: always employed after an expression of dread or apprehension and before a description of the feared thing, it is always attended both by a preceding verb and a following clause. Synonyms such as "for fear that" or "in order not that" or "in case" do not capture the full sense in which lest is a word that wards off – the crux that comes between a pre-emptive action and a feared event. The Oxford English Dictionary sets this out exactly: "a negative particle of intention or purpose, introducing a clause expressive of something to be prevented or guarded against." Thus "lest" never stands alone: this agent will undertake this action [lest] this unpleasant thing happen. This usage, as in "I will lead a just life, lest I should fall from grace with God", is also invoked by "lest we forget" – but this most common and famous modern usage only contains the second half of the lexical equation: it only specifies the thing to be prevented, not the means of preventing it. And this is where architecture enters.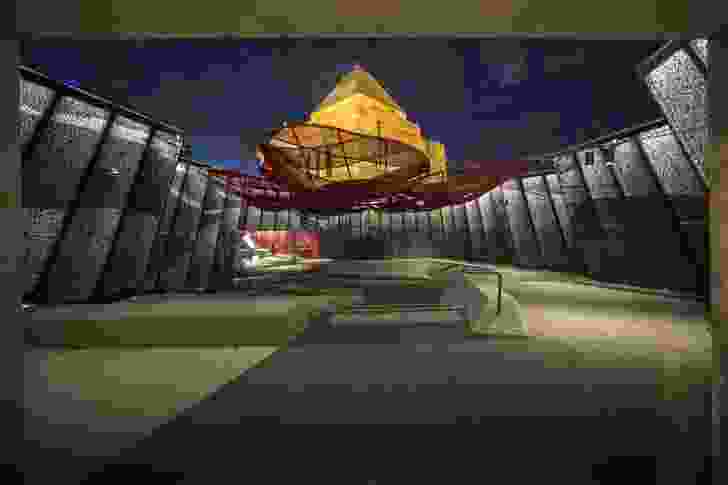 The principal way in which our society wards off forgetting is through the erection of enduring, built monuments, designed to stand a mute material vigil against our own tendency towards obliviousness. Every monument thus completes the couplet – we build this memorial to remind us / lest we should forget. While Austrian writer Robert Musil wrote "there is nothing in the world as invisible as a monument"3, memorials continue to be built, to act as a bastion against forgetting, even as silent acknowledgement of our amnesia.4 To utter the words "lest we forget" reveals the constant awareness of a feared future; existence under the sign of a possible or even probable forgetting of the sacrifices of those who have served in war and, more than this, of we ourselves. The commemorative rituals employed against such forgetting include the use of the phrase itself: we will recite "lest we forget"/"lest we should forget". The phrase therefore takes on elements of a mise en abyme – it contains itself within itself, to infinity.
Here lies one whose name was writ in water
So we return to ARM's Shrine of Remembrance Visitor Centre. It is the writing on the walls that calls attention to the very commemorative act itself: we offer this building/and write the words "lest we forget" across its walls/lest we should forget. In the very word lest we can see anticipatory compensation, an attempt to forestall or avert a possible future, while at the same time paying penance in advance of that projected future. So what might it mean to extend this to the practice of architecture more broadly? What would be an architecture of restitution and apprehension, of reparation and atonement, in the face of oblivion? In fact, this might describe much of ARM's oeuvre and "lest" can thus be read as the analogue of ARM's black cross not/knot. An idea and a disposition as much as it is an emblem, the not/knot is the sanguine element of ARM's work, the memento mori, which acknowledges the finitude of both culture and individual human life, the impossibility of absolute or lasting meaning but the necessity of striving for it anyway.
ARM was the ideal architectural practice to complete the Shrine of Remembrance extension – not only because of its intimate association with Melbourne architectural culture and the city's popular culture, but because there is an inherent mournfulness to the rhetoric of the practice: every last building is to some extent a memorial, a grave acknowledgement of the struggle for meaning in the face of meaninglessness. Each of the buildings in ARM's oeuvre embodies the concept of 'lest'. It is possible to see each of them acting, on some level, as epitaphs to culture itself. We build, "lest we forget".
This essay is an extract from the recent book Mongrel Rapture: The Architecture of Ashton Raggatt McDougall (Uro Publications, 2015) and is featured here with the permission of the publishers.


1. Philip Goad, 'If God Knows …', Introduction to exhibition catalogue, God Knows, ARM Architecture exhibition in the ABP Alumni Retrospective Series, June 6–July 1, 2011, University of Melbourne, p2
2. Stuart Harrison, 'Words on Buildings', Limits, Proceedings of the 21st annual conference of SAHANZ, Melbourne, 26–29 September, 2004
3. Robert Musil, 'Monuments', Selected Writings, Burton Pike (ed.), London and New York, Continuum, 1998, p320 (originally published in German in 1936)
4. See Andreas Huyssen, Twilight Memories: Marking Time in a Culture of Amnesia, New York, Routledge, 1995