Re "In Defence of Sulman" from Zeny Edwards ( Architecture Australiavol 94 no 3, May/June 2005). It is pleasing to note Zeny Edwards's scholarship on the important matters relating to early-twentieth-century professional architectural history in New South Wales. In response to her remarks I give the following from my research on the matter. This research may assist the balance in Edwards's PhD thesis.
When I first visited Canberra in 1952 it seemed not a single building could be classified as fine architecture, if Australian content was expected. Much fuss was made of the housing designed by Leslie Wilkinson, Professor of Architecture at the University of Sydney, and the Civic buildings by John Sulman, an émigré English architect and town planner. These were derivations from the Spanish Mission style, reminiscent of buildings around Santa Barbara and other parts of southern California. I was very disappointed that nothing of Griffin's architecture was evident, given that I had just left Melbourne where he had designed the Capitol Theatre, Newman College and Leonard House. All were internationally recognized and were prototypes for the city he had envisaged. No notice had been taken of his superb housing, landscaping and town planning at Castlecrag in Sydney.
On Sulman's appointment in 1921 as Chairman of the Federal Capital Advisory Committee, after the removal of Griffin as Director of Design and Construction of Canberra, Sulman prepared his plan for Civic with twelve repeats of commercial buildings around City Hill. Fortunately only the first two were built. Arguably his worst effect was to remove Griffin's concept of boulevards and avenues, flanked with commercial and residential terraces. Sulman suburbanized this urban concept with a low-density English Garden City sprawl. He had advocated this form of city for Canberra at the Town Planning Conference, London, 1910: "The boulevard, as a public resort, with its numerous cafes, is unknown and would be unappreciated … Our choice is rather the picnic … As to dwellings, … the Australian, of whatever degree, generally prefers what we call a 'cottage'." Under Sulman's influence both the British and Australian Institutes of Architects boycotted the competition for the design of Canberra and the aborted competition for Parliament House, because they were not limited to British architects.
Years later when I had unfettered access to Marion Mahony's manuscript "Magic of America", it became apparent that Sulman and his associates Mr and Mrs Taylor had set out to undermine the Griffins as soon as they set foot in Australia. The second volume of her manuscript, titled "The Federal Battle", details from pages 51 to 59 the methods of Sulman and his cohorts. Nevertheless Walter and Marion made many friendships that lasted a lifetime. They were asked to lecture and Marion became president of the women's branch of the Town Planning Association in 1915. This upset Sulman and Mr and Mrs Taylor, publishers of Australia's leading magazine on building and planning matters. The Taylors approached Marion and told her to take their advice on everything concerned with Canberra and there would be no trouble with the authorities. She said, "I left pronto." ›› Sulman then called on Marion while Walter was away in Melbourne trying to get approval for the Canberra plan from the federal ministry there. In her words: "he talked around the bush for a while and then, casually, of course asking to seem if it were not premeditated, he dropped into the question … that the women could not be organized into a branch. He said the women could not take up general work but must do what the Council told them what they were expected to do. … such subjects as would be delicate for the men to handle … lowering street car steps so that pregnant women might not sustain injury and to the height of laundry tubs …". Sulman underestimated Marion's supporters, who included Mrs Holman, wife of the NSW Premier and a vocal supporter of town planning and women's rights, and Commissioner Wade of the Murrumbidgee Irrigation Commission, among many others.
To remove Marion from office Sulman then reverted to the tactics he had used two decades earlier to alienate J. Horbury Hunt from the NSW Institute of Architects by falsifying minutes, changing her notices of motion and demanding her resignation. This resulted in his own embarrassment when he was exposed. He had to arrange official letters of apology. No wonder Griffin refused to work under his direction after 1921. For his three years as Chairman of the Federal Capital Advisory Committee Sulman refused salary in return for a knighthood.
Sulman was a complicated figure in Australian architecture. In 1885, aged 36, he had arrived in Sydney from England. Jim Freeland in his book Architect Extraordinary, The Life and Work of John Horbury Hunt: 1838 to 1904(Cassell Australia, 1970) details Sulman's influence on the professional development of the Institute of Architects of New South Wales (chapters 10 to 15). Sulman seemed to dislike influence upon colonial Australia that emanated from anywhere other than England.
Freeland writes: "Before he set sail for Australia Sulman had called on the secretary of the RIBA to say goodbye. Here he learned of the concerns that the home body had of the low standards prevailing in the profession generally and the disquieting reports of events in the Institute of Architects of New South Wales in particular. Touting malpractices, poor quality work and unprofessional behaviour appeared to be rife. Sulman was charged unofficially but clearly to do all he could to clean up the mess and to impose on the wild Colonials the standards of England. He arrived determined to do it." ›› Arriving in Sydney, Sulman quickly established himself in practice by buying, for three thousand pounds, a half share in a practice owned by C. H. E. Blackman, whom Horbury Hunt referred to as a "rank fraud". Within months Blackman had cleared out to California with a well-known Sydney barmaid and the firm's money. Nevertheless, Sulman built a prosperous practice within two years.
Hunt had arrived in Sydney in 1862, quitting Massachusetts because of the American Civil War. Although his contrary and volcanic personality was in contrast to other members of the architectural profession around Sydney, whose common basic standards were purely English in character, Hunt built up an extraordinarily successful practice with spectacular work. He set himself the highest professional standards, as his extant work testifies. Examples are St Peter's Cathedral, Armidale; "Booloominbah", Armidale (now the administration building of the University of New England); "Trevenna", Armidale (now the Vice Chancellor's Residence, University of New England); Christ Church Cathedral, Grafton; Christ Church Cathedral, Newcastle; and Convent of the Sacred Heart, Rose Bay. He developed a decorative style of brickwork that was emulated by many architects for fifty years after his death. He was instrumental in the establishment of the first institute of architects in New South Wales because he had great concern for professional and practice standards. Hunt was twenty years ahead of the Sydney architects of the time. Their concern was unrivalled competition, individualism and frontier town mentality in place of a soundly based and well-structured profession.
Sulman and Hunt were bitterly opposed on all professional issues until Hunt's death in 1904. Within two years of Sulman's arrival in Sydney, Hunt as President addressed the New South Wales Institute of Architects. He turned on "those young English gentleman who have recently cast their lot amongst us", listing some constructional shortcomings in one of Sulman's buildings, "… by reaching your arm out of the bedroom window you touch the top of the ventilator to a soil pipe. These are the men who are damaging our position as architects". With his instructions from London and his experience with Hunt little wonder that Sulman, although supporting what he felt were the principles of Griffin's plan, encouraged English ideas to predominate over anything American.
Several architects were dissatisfied with the rules and constraints that the Institute of Architects of New South Wales was imposing on them. The more self-important of these formed themselves into the "Palladium Club" as a substitute body with similar aspirations to the Architectural Association in London. The leader and most influential member was John Sulman. The antagonism between Hunt and Sulman continued. Hunt advised students to put aside any "kid-glove, la-de-da, lawn tennis companions", advising them "to continue architectural studies assiduously and not try to build up a large lucrative practice before they were properly prepared". Sulman tried time after time to remove Hunt from the chairmanship of the Institute and install himself. The press took up Sulman's cause and dubbed the Institute "the Horbury Hunt Institute".
In 1887 Sulman was appointed a lecturer in architecture at the University of Sydney. The Architectural Association Notes, published in London, claimed that Sulman had been appointed to the chair of architecture and was now Professor Sulman. Sulman was forced to apologize and a correction was printed. Although Sulman published a great deal in the pages of the Building and Engineering Journaland became a director of the Daily Telegraph, he did not leave a body of architecture anything like that of Hunt. When Walter Burley Griffin was dismissed as Capital Director of Design and Development it was Sulman who chaired the committee that took his place.
The bashing of American architects in Australia was fair game for others. In 1915 Patrick Abercrombie wrote in the London Town Planning Reviewthat the authors of the Griffin plan were "partially untrained in the elements of architectural composition … indeed the whole layout is entirely outside the pale of serious criticism … it is the work of an amateur who has yet to learn the elementary principles".
Edwards may find it rewarding to read Chapter Seven of my book Walter Burley Griffin(QUP, 1964), where Australian Commonwealth Parliamentary Papers are the source of many notes. "Griffin's preliminary plan had been accepted by Cabinet a month before he left for America in 1913. … Griffin eagerly took up his duties but within a year he had become so frustrated that he made a direct appeal to the Prime Minister. On June 14, 1916, a Royal Commission was issued to enquire into Federal Capital Administration. The Commissioner, Wilfred Blacket, found that default of duty was not chargeable to Griffin, who was proved eager to perform his part in the creation of the Capital. The public service and the minister stood condemned." ›› During the Sulman committee's term of office the Government allowed no diversion from Griffin's final street pattern other than minor adjustments. In the Seat of Government (Administration) Act 1924, the city layout became mandatory but the zoning principles received no mention. Two important variations were successfully proposed by the Federal Capital Advisory Committee. The ribbon development for retail shopping on main avenues was abandoned and provision for this function was made within the various neighbourhood units. The principal commercial centre was zoned with the Civic Centre instead of at an independent centre to the east. This vaccuum at Russell has led to a parody of planning ever since.
James Birrell B. Arch (Melb), FRMTC (Architecture), LFRAIA, LFAPI, FRTPI.
Source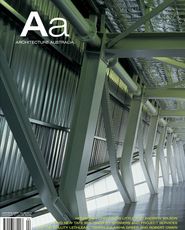 Issue
Architecture Australia, July 2005
Related topics