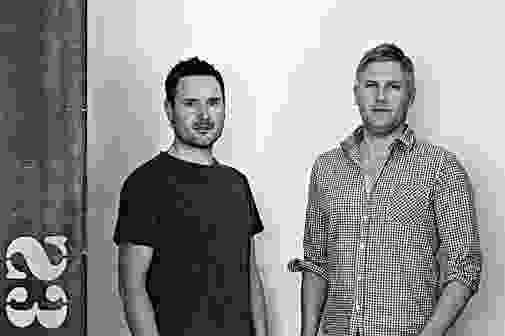 With a practical, collaborative, problem-and-solution approach, there should be no limit to what design outcome can be achieved," explains Glenn Lamont, co-founder of Melbourne studio Life Space Journey. "This belief is something we feel has the potential to lead us down lots of different paths, from quality housing to lighting and furniture, from fashion to film. We see the potential for Life Space Journey to span all of these areas."
Established in 2009, the foundations of this evolving practice were laid a decade ago when brothers Justin and Glenn Lamont worked together on commissioned paintings and artworks. When Justin designed and built his own home in the inner-western Melbourne suburb of Seddon in 2007, he also designed a number of lighting and furniture items for it. For the duo's next project, a full renovation of Glenn's Kensington home, the pair decided the house would have nothing off the shelf. "From furniture and lighting to doors and fireplaces, we wanted it to be a statement of what we're passionate about – creating clever spaces and developing thoughtful, interesting furniture and lighting to complement them," explains Glenn.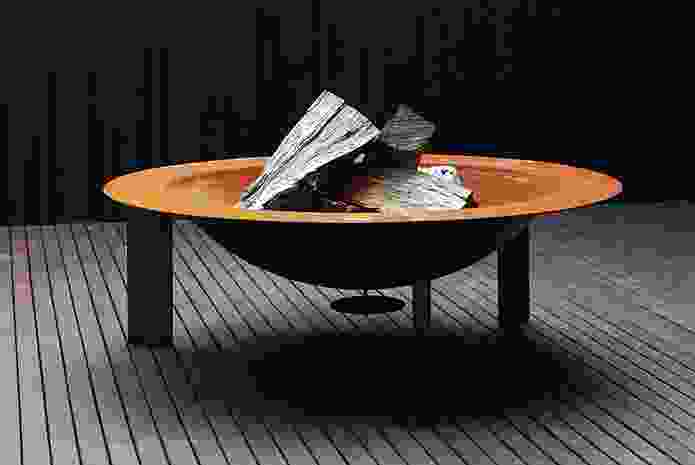 Gaining recognition for the two residential projects, along with the fittings within them such as a circular steel outdoor firepit, the pair has gone on to develop LifeSpaceJourney into what Justin describes as "a niche, freestyle practice that enjoys an easy-flowing exchange of ideas and isn't afraid to get its hands dirty." For their most recent project, a fitout for Seddon cafe Common Galaxia, Justin designed metalwork for fourteen tables and thirty chairs, bench seating, lighting, shelving, storage and drinks trolleys. "The job was a perfect fit for us as it just unfolded as we went, and pieces developed here are forming our 2012–13 range," he says.
Glenn says that their process is organic and evolves from constant interaction and conversation. "We have worked with many affiliated trades, as each job brings its unique challenges. When you work to overcome them, you come out the other end with valuable new relationships and knowledge, which often results in more possibilities." The pair's successful Spun series evolved in this way – the metal fabrication process developed initially to produce the Spun milking stool and bar stools led to the creation of a pendant lighting range that has gained attention around Australia and internationally.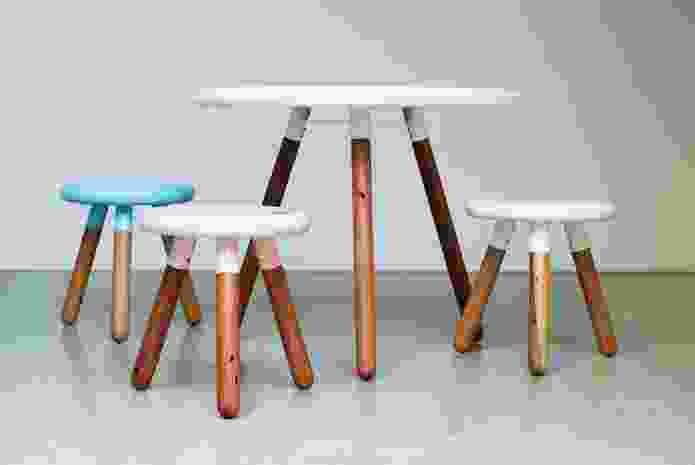 For both brothers, LifeSpaceJourney is a very personal pursuit, as both work full-time in non-design-related professions. This gives them a freedom they believe would not be possible if design was their only source of income. "We don't need to be profit-driven or cut corners. Our drive comes simply from an enjoyment of making things," says Justin. "We also see the wealth of mediocre offerings out there and want to offer a different option to those who are interested. It's the merger of good design and workmanship with good detailing that can make change, one product, or one project at a time."
Source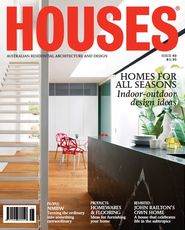 Issue
Houses, December 2012
Related topics