Euroluce, the international lighting exhibition, runs every two years as part of the Milan Furniture Fair. In 2019, its 30th edition, more than 420 lighting designers and manufacturers exhibited at the fair. We've assembled some of the highlights below.
Scandal by Articolo Lighting
This Melbourne based lighting design studio made its debut at the Milan Furniture Fair in 2019, presenting its Scandal collection of pendants and wall sconces. The lights have an elongated profile, capped at both ends with rounded glass to conceal the light source. Their distinctive feature is a barrel-like cuff inlaid with hand woven brass mesh or leather. The stand, designed by Melbourne architecture practice and long time collaborator Studio Goss, was part of the Meet My Project group show located in the Brera Design District. Studio Goss also designed Articolo's Melbourne and New York showrooms.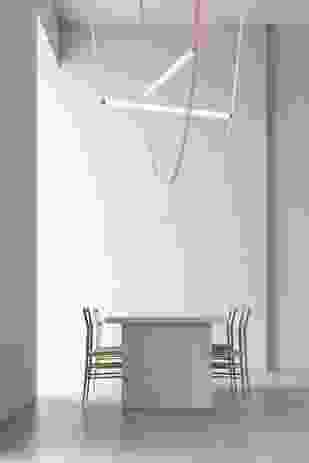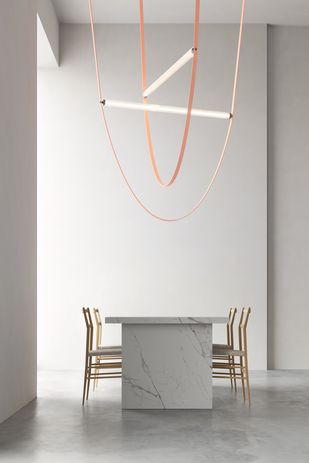 Wireline by Formafantasma
The Wireline suspension lamp is Formafantasma's second collaboration with Flos, following the 2017 WireRing lamp. The light is made from a ribbed glass extrusion containing an LED light source. It hangs from the ceiling using a belt made from rubber.
Flos is available in Australia from Euroluce.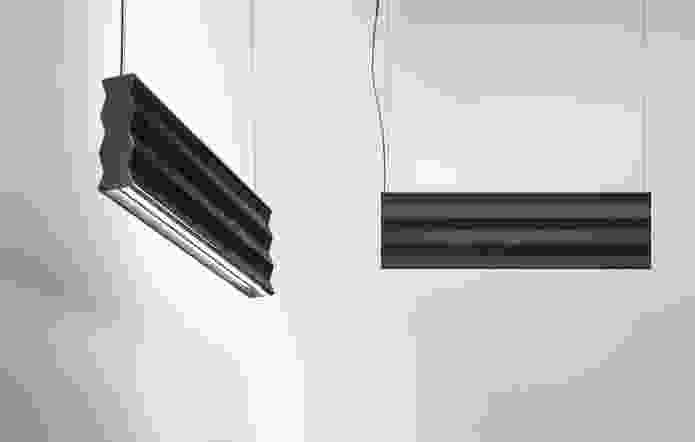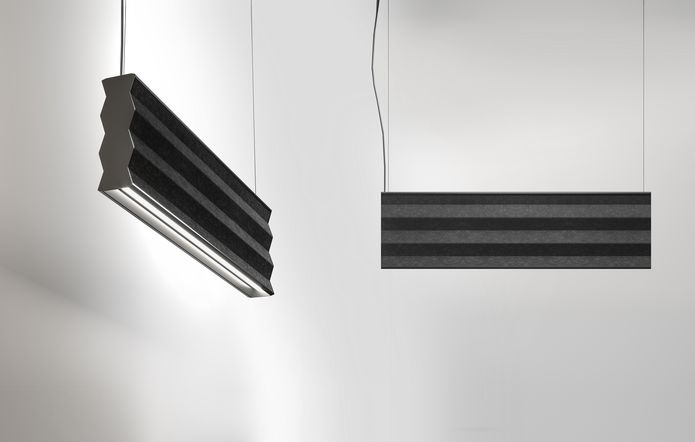 ZigZag by Jason Bird
Australian designer Jason Bird has created a sound absorbing suspension lamp for Italian manufacturer Panzeri. The lamps is intended to improve acoustic quality in open-space environments. "There is a need for a linear form in acoustic lighting," Bird said. "I wanted a simple shape, refined and elegant but that could also maximizes acoustic and lighting performance. The ZigZag profile provides for an increased surface area that maximizes acoustic performance. The angles also help in reducing the direct reflection of sound waves."
Panzeri is available in Australia from Light Culture.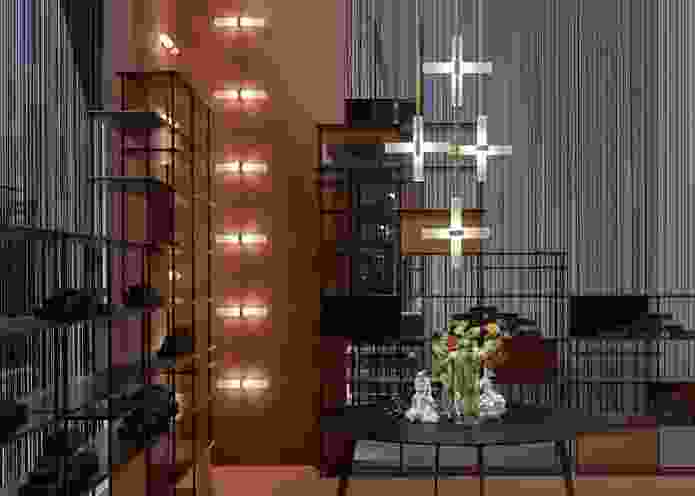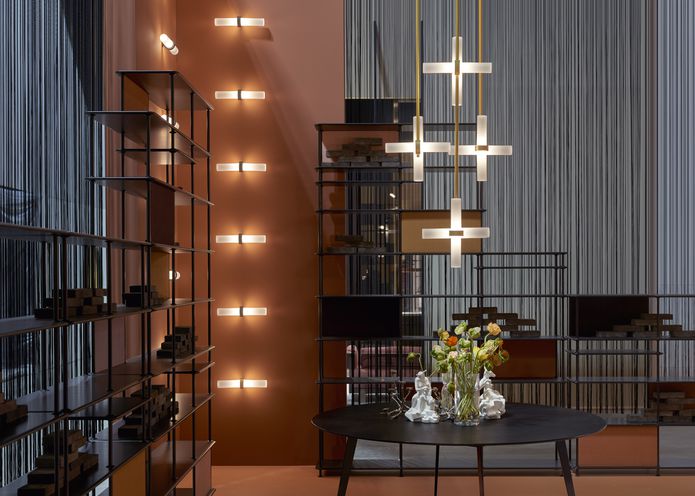 Rakumba
Australian lighting manufacturer collaborated with Danish furniture brand Montana to present two lighting collections – Typography Cilon by Studio Truly Truly and Mito by Tom Fereday. Typography is a mix-and-match lighting system that includes seven luminaires in pendant, chandelier, wall and floor light arrangements. Each light can be position anywhere along the rail and can be controlled independently of each other. Mito is a modular design available in pendant, table, wall and floor lamp configurations. It was originally exhibited in 2017 in a limited edition Carrara marble release at Local Milan.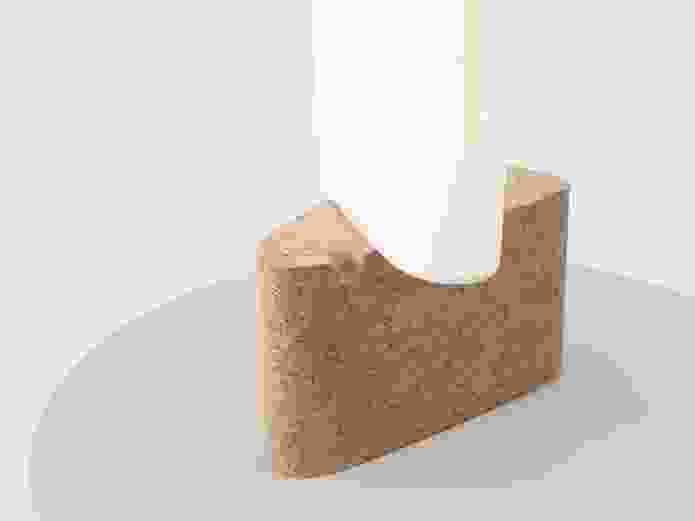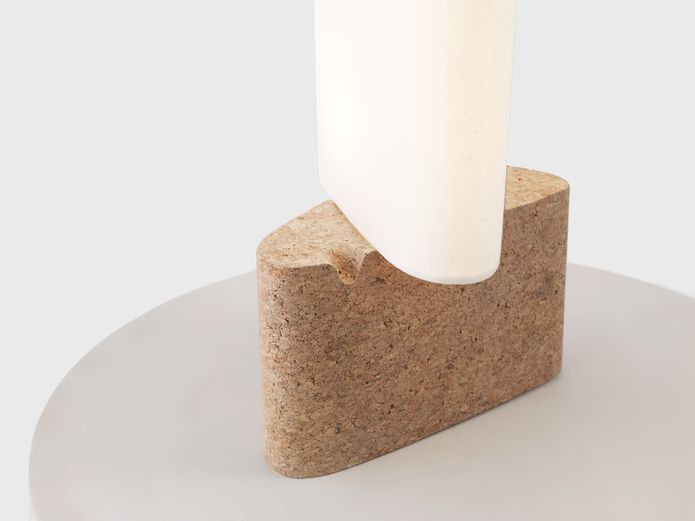 Resident
New Zealand design studio Resident presented several products from its lighting collection at Milan, including the Fulcrum table light designed by Cheshire Architects. The two-part design includes a rotating shade mounted atop a solid base. The lamp is available in sand-case bronze or cork.