For two weeks in September, a hand-picked selection of classic and contemporary Ligne Roset furniture will be on show at Allpress coffee house in Collingwood, Melbourne. Guest curated by interior design studio Hecker Guthrie, the exhibition is called Living It Large in Small Spaces, and presents a furniture collection that responds specifically to the growing Australian trend of living in apartments and ever more compact spaces.
Hecker Guthrie directors Hamish Guthrie and Paul Hecker have selected specific Ligne Roset pieces and grouped them into five spatial settings: eating, living, sleeping, working and outdoors. Each set addresses the very particular needs of urban dwellers.
"We've definitely seen a shift in people's living requirements, and an increased need to cater for apartment living in an intelligent way," says Frank Novembre, founder of DOMO, the Australian distributor of Ligne Roset.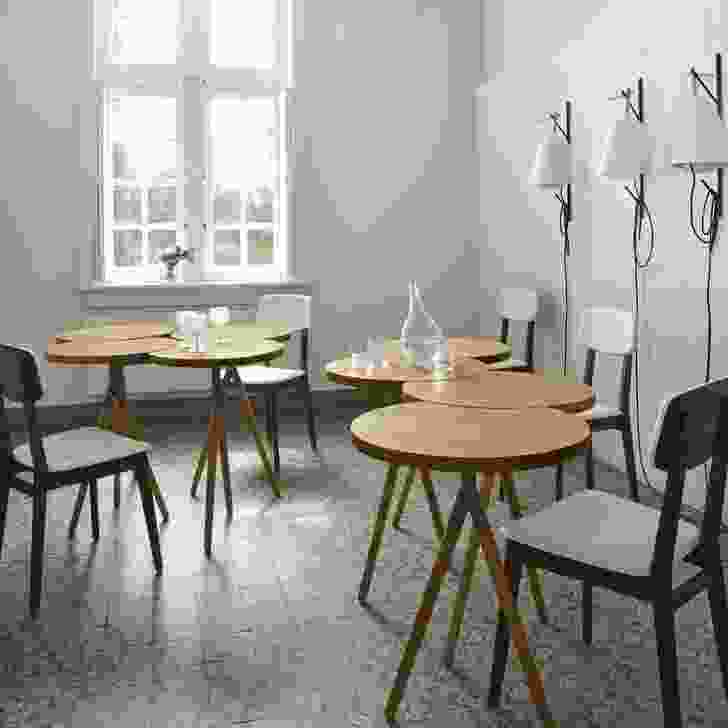 Hamish Guthrie says the exhibition aims to get people rethinking about how to inhabit in smaller spaces. "Apartment living requires a slightly different mentality. You can't live as you would in a four-bedroom house but there is no need to compromise – you should always be able to live well in a space to create a successful environment."
"We are really excited about the exhibition and looking at the Ligne Roset range with fresh eyes," Guthrie continues. "We have selected strong, innovative and expressive pieces, such as the iconic Ruché that we believe have relevance to the Australian market."
Guthrie is also encouraged to see international brands such as Ligne Roset embrace Australian-designed products such as the Saldo table by Melbourne-based designer Nick Rennie.
The exhibition is open to design and trade community by appointment 5–19 September. The second week of the exhibition (13–19 September) is open to the public without appointment.
Related topics