When industrial designer Jem Selig Freeman and sculptor Laura Woodward paired together to purchase a CNC plasma cutter from the USA and have it shipped to Australia, their initial motive was to provide themselves with an alternative to the slow and expensive quotes on metal laser cutting they had been presented with in Melbourne. Since then, and with no prior intentions, they have developed a business that has been "carving out a small corner in the 'we can make anything' scene," as Jem puts it.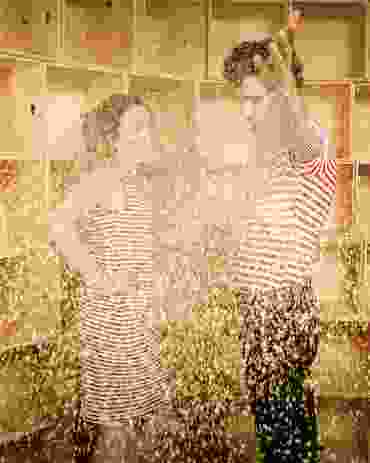 In terms of their approach to design and making, it's easy to understand how Like Butter has developed such a varied and boundary-less collection of work. Jem explains that his industrial design methods have a leaning towards something closer to an art practice, while Laura's approach to sculpture and her problem-solving abilities overlap into industrial design and engineering.
Like Butter was formed in 2007, and the workshop has slowly grown and diversified since then, as have the pair's skill sets. Steel fabrication was the workshop's initial mainstay, beginning with custom commissions including balustrades, signage and furniture. Jem also produced a small collection of designs for the home, including a steel and ply stool that doubles as a bedside table, along with an extendable, wall-mounted steel light fixture and floor-standing lamp.
It's the studio's work with ply that has earned it attention most recently, on the back of its ply milk crate. The simple, multipurpose crates, which Jem initially designed to make for his family as Christmas gifts, can be stacked to create modular shelving units of various configurations. Thanks to their reasonable price point, a handful of Instagram posts and photo shoots styled by Melbourne artist and stylist Sonia Rentsch, word of mouth spread, resulting in Like Butter's small Kensington workshop producing over 1300 crates in 2012. The workshop's use of ply has since extended to a full-size shelving unit, along with a plyangle dining table and study table.
Production of lighting and furniture is only half of the Like Butter output, with custom work and commissions forming an equally large part of the practice – from bedside tables, balustrades for residential projects and cabinetry, through to joinery for commercial spaces and of course, metal fabrication with the CNC plasma cutter that started it all.
In 2013, "The Butters" expanded their own product range and Jem and Laura are focusing on improving in-workshop processes. They say the more products they make, "the more we've enjoyed developing methods for improving workflow." When producing all manner of things in a mere 100-square-metre workshop, improving workflow and enjoying the process is sure to be good for future creativity.
Source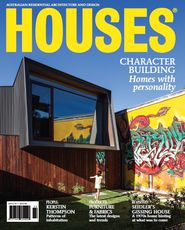 Related topics