Final designs for a linear park and a 17-kilometre walking and cycling path occupying the space underneath a new elevated rail line in Melbourne's south east have been released.
The park will accompany the currently under-construction raised sections of the suburban Cranbourne-Pakenham rail line, designed by Cox Architecture and Aspect Studios, which is currently being undertaken as part of the Victorian government's level crossing removal program.
The proposed parkland, designed by Aspect Studios, will involve the planting of more than 30,000 new trees and shrubs, with $15 million set aside for the ongoing maintenance of the new park.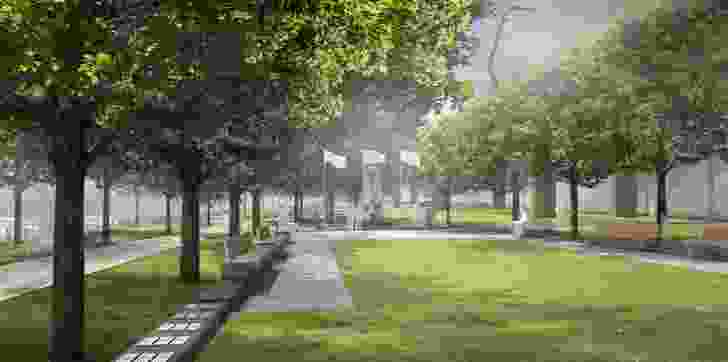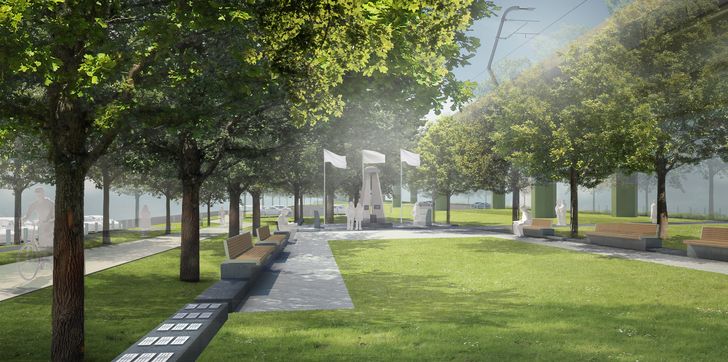 Level Crossing Removal Authority project director Brett Summers said, "While improving congestion and safety will always be at the heart of this project, we are also setting out to transform places and the open space is an amazing opportunity to do just that."
A Community Open Space Expert Panel, chaired by Royal Botanic Gardens Victoria chief executive Tim Entwisle and comprising local representatives, Victoria Police, Bicycle Network, local councils and the Office of the Victorian Government Architect (OVGA), supervised the development of the plans.
Among the recommendations of the panel was that the final product should offer "something for everyone," which has resulted in amenities such as dog parks, a basketball court, picnic areas, nature play areas and a "parkour areas" and a "bouldering equipment" included in the designs.
Early designs for the five new train stations, by Cox Architecture, and the new public spaces were released in February 2016.
At the time, the OVGA announced its support for the proposed design, praising it for "showing a serious commitment to design quality."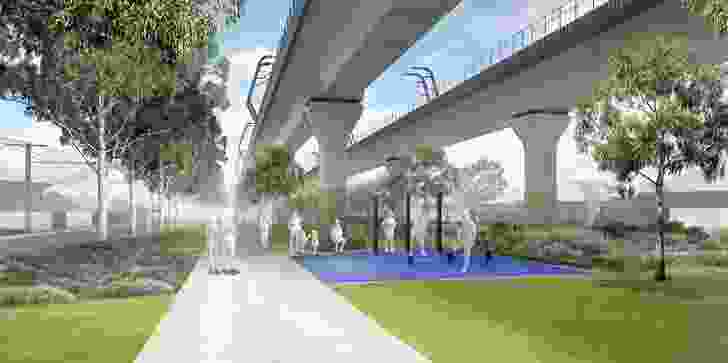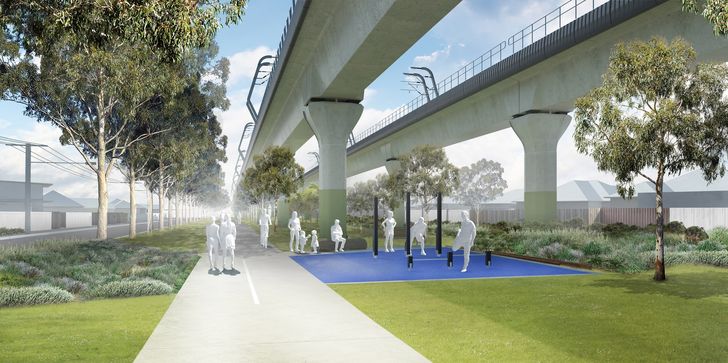 OVGA said that the proposal signified a change in the prominence given to design in the delivery of the controversial level crossing removal project. "We are pleased to have seen a clear shift in the approach to these projects. 'Design quality' is now considered critical and is embedded in every stage of a level crossing project's lifecycle - from inception to delivery."
It cautioned, however, that the success of the project was conditional on the proposal being adopted in full.
Related topics