Liz Ogbu is an American designer, urbanist and social innovator. As founder and principal of Studio O, Ogbu is interested in how design and tactical urbanism can be used for social impact, with a particular emphasis on marginalized communities. Through Studio O, she collaborates with nonprofits, local governments and corporations to address social problems. In 2011, Ogbu was part of the inaugural class of Innovators-in-Residence at IDEO.org, the partner organization of IDEO that uses design to lessen the incidence of global poverty. She is currently a lecturer at the University of California Berkeley's College of Environmental Design.
Ogbu is in Australia as the current Droga Architect in Residence, an initiative of the Australian Institute of Architects Foundation. Lucinda Hartley – who is working with Ogbu on a Melbourne-based, community-led placemaking scheme called The Neighbourhood Project – spoke to Ogbu about using design to address issues of social equity and diversity in urban environments.
Lucinda Hartley: You describe your work as "social impact design." Could you begin by defining what that means for your practice?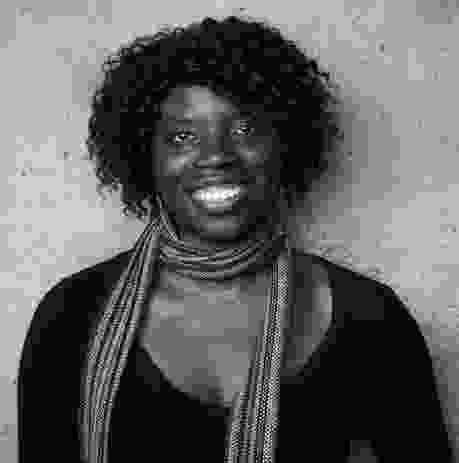 Liz Ogbu: I think the easiest way is to use the tagline that I use for my firm, which is: working in collaboration with communities to leverage design projects that deliver deep and sustained social benefit. The key component of social impact design is that you are working with communities as opposed to perhaps some earlier models which focus on doing work for the community. That earlier model tends to be more charity-driven and assumes that experts know better. But this [social impact design] is saying that the community needs to be a stakeholder and a co-owner of whatever it is that is being developed. The idea is to challenge different ways of engagement and models of inclusion by asking: "what is the actual social benefit beyond what is being created?" That [extended benefit] is also part of the design project. The idea is also to articulate that the benefit of the project will be some kind of social impact beyond, say, a house or a building.
LH: Can you give us a short outline of the work you have been doing on the Droga Architect in Residence program?
LO: The idea was to be complimentary to the work that I'm already doing in the USA and other places where I am looking at marginalized populations, particularly – although not exclusively – within urban communities. The broader rubric of the project is in trying to understand the degree to which these groups have been included or not included within the community development practices surrounding their environments. And then thinking about whether there are ways to include these groups more, particularly through using tactical urbanism strategies.
Then in terms of action, it consists of me visiting different cities. I've visited Sydney, Newcastle and Melbourne so far and I will be up in the Northern Territory at the end of September. I've been doing interviews with various practitioners and stakeholders, exchanging both skills and knowledge, as well as delivering lectures on social impact design. I've also been running workshops around particular issues, such as working with CoDesign Studio's The Neighbourhood Project to look at issues of privilege and strategies for engaging communities. I'm going to go to Alice Springs, too, to do some capacity building around human-centered design with local practitioners.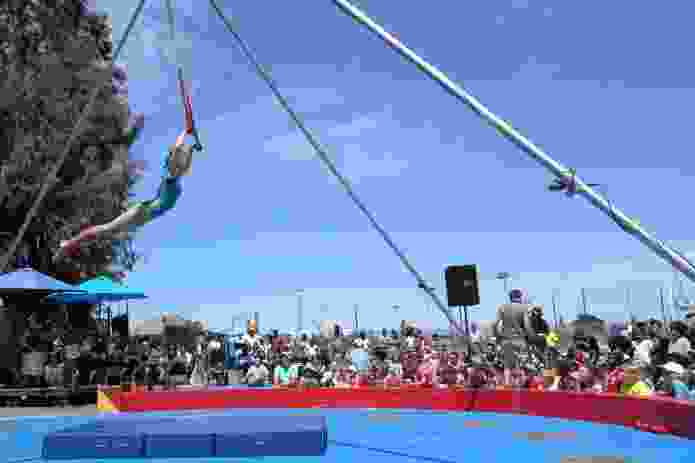 LH: You have also been giving lectures about your work while you're in Australia. Is there a standout example of your work that you could share?
LO: One of the projects that I've shared was a project I've been working on for the past couple of years in San Francisco, which is located on an old power plant site. The utility company is the client and the site is slated for redevelopment, but because of various land policy and zoning issues it's going to take many years. So in the short term the company is interested to explore how the site can add community benefit. We have been programming the site with different types of activation over the past couple of years.
I talked about this project both through the lens of understanding different ways of tapping into this community – which had been the scene of a lot of environmental justice issues, is currently experiencing gentrification and is historically a largely African American community – and how we give the community some agency and voice in the development of a site that could be a benefit to them in the longer term. I then shared some ideas of how prototyping and activation could be used both as a way of testing out what the community is interested in and as a tool for tangible engagement with them.
LH: What are some of the differences you've noticed between the work and projects you have observed in Australia compared with those in the USA?
LO: I think the biggest difference has less to do with the work itself and more to do with how Australian cities have developed. Unlike in the USA, in Australia a lot of the groups that I am interested in – because of an issue of class, refugee status or immigrant or indigenous background – are actually not located in the city, they are out on the edges and the periphery. It took me a couple of weeks of walking around in central Sydney to realize this.
There is also a difference in who is engaging with these communities. In Australia, a lot of the work that intersects with those populations is done by the state, mostly at a council level, with less participation from practitioners and NGOs, compared with the USA, where this is flipped.
Additionally, in the USA (although even there it's still quite new), we are starting to intersect layers of race and privilege and equity, and that seems like less of a priority topic here. I have also found that in order to engage conversations relating to race and privilege I have had to separately seek out people who are completely outside of the built environment disciplines, like Settlement Services International, who are working with refugee communities. I think in the USA there is much more overlap, and you need that in order to engage those conversations fully.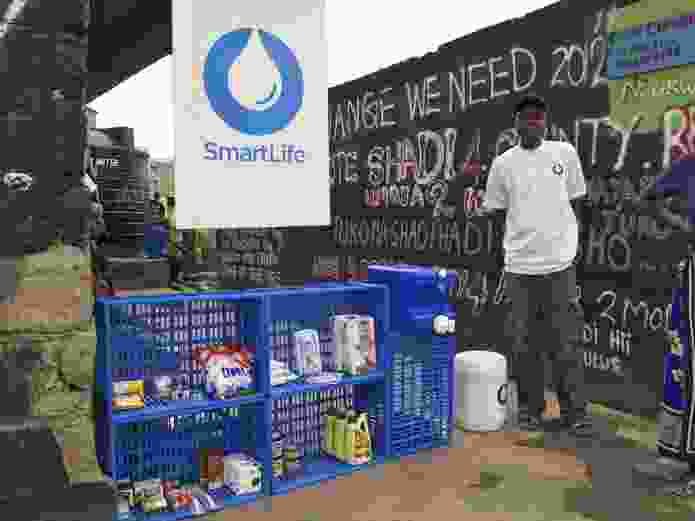 LH: What have you observed are the barriers to equity and inclusion in Australia?
LO: I think there is just a lack of understanding of issues of race and equity and privilege, and that is a universal issue – not one specific to Australia. I think it's really hard to conceive of realities outside of our own, and to understand that even if you're not personally experiencing issues of racism or privilege or inequity on a daily basis, that it exists as a norm for others.
In Australia I think these issues often get mentioned in the context of extreme cases such as the detention centre in Papua New Guinea or the issue that was recently exposed with the juvenile justice system in the Northern Territory. As a populous Australians embrace multiculturalism, but there can be an inability to see that there is an undercurrent. It then becomes hard to talk about more systemic injustices. I am fascinated by the settlement history of Australia and how things like the White Australia Policy have influenced some of these systemic issues. It can be easy to think that because we don't practice those things anymore we have moved beyond them, but if we don't ever revisit and fully reckon with such policies and their legacy, then we don't address the underlying issues connected to them.
These are uncomfortable things to talk about, because we are not trained to be aware of these issues or given the tools to understand and address them as part of our practice.
LH: How can we as a profession in Australia do better? What advice would you offer to architects and built environment professionals who want to engage more with issues of race, privilege and equity?
LO: One of the things that we have found to be effective in the USA is giving people a sense of personal accountability and understanding. Like understanding what your own position is within the system based on your identity and your access to privilege. Understanding our own privilege in particular is perhaps one of the best filters for negotiating what we do when we're in the field and engaging these particular groups.
The challenge for architecture is that we have been constructed as such a service industry that the only outcome we know of is a building or a plan. But if we want to actually make an impact in the world, then the outcome can't just be a building. For people to benefit from housing for example, it needs to go beyond just a shelter to improving quality of life. This also means working in a more interdisciplinary way and digging deeper to find outside skills – like public health or economic development – to understand what the scope of change is we're trying to make.
It's hard to say whether the market here is mature enough to embrace that. But I would say in the USA that the market wasn't necessarily there to begin with. If you wait for the market to change, you are always going to be in a reactive space, and the market may never actually change. Change is reliant on folks being willing to lead the charge and help the market understand where it could go.
Liz Ogbu is in Australia as the 2016 Droga Architect in Residence, courtesy of the Australian Institute of Architects Foundation.
Related topics