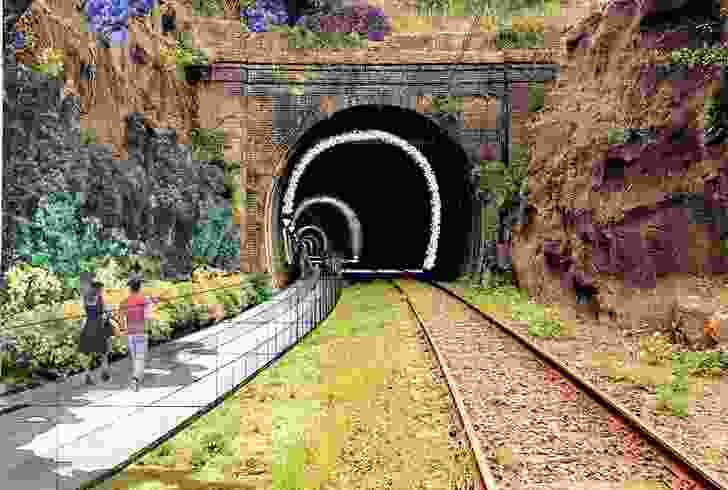 Residents of the Sydney suburb of Lavender Bay are pushing for a linear park to be developed along side a historic rail line that would provide a pedestrian link between Lavender Bay and Waverton Station.
Established in 2016, the Sydney Harbour High Line Association describes itself as "a group of like-minded people that sees the importance of building on the amenities to support the huge growth in the number of people living in Sydney in general and the lower north shore in particular."
According to the Mosman Daily, earlier in April the association met with a State Government committee, where it presented its detailed plans for the publicly held land that lies beside the railway. If the project goes ahead, the park would be operated by North Sydney Council.
The heritage-listed rail line is not used for a passenger service, but is used by Sydney Trains for driver training. The site is significant due to its connection to artist Brett Whiteley, who famously painted scenes of Sydney Harbour from his home in Lavender Bay, adjacent to the railway tracks, as well as the "secret garden" created by Brett's former wife Wendy. The Whiteleys' house and garden were both recently added to the state heritage register.
Local state MP Felicity Wilson, who supports the project, told the Mosman Daily that she had "secured an agreement from Sydney Trains to explore the feasibility of installing a segregated walking track alongside the current active line."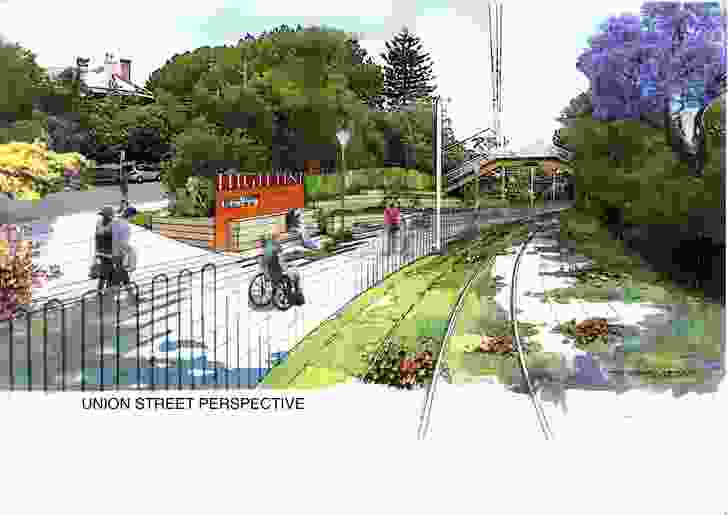 The proposal is inspired by and takes its name from the High Line in New York City, an elevated railway conversion designed by Diller Scofidio and Renfro. This was in turn inspired by the first rail park, the Coulée verte René-Dumontin in Paris, which opened in 1993
Other notable infrastructure-reclaimed-as-park projects include MVRDV's Seoullo 7017 in Seoul, built atop a former highway overpass, and Sydney's own The Goods Line by Aspect Studios with Chrofi.
The proposed Sydney HighLine would not be a conversion of existing tracks, once they are no longer is use. Rather, it would see a path and landscaped areas inserted into the space beside the track, separated from trains by a high fence.