I had just completed the first three years of my architecture degree at the University of New South Wales and was in the faculty office preparing to go home to Darwin. The place was packed with others with similar stories, and one bloke was trying to flog copies of a book he and some of his mates had written about their trip around the country. I told him I was going to Darwin to work and he said so was he; it soon transpired we were both going to work at the same firm, Vin Keneally and Associates (VKA), which Vin ran with my brother, Andrew Liveris.
He said his name was Phil Harris. As it turned out, it wasn't just him that VKA had decided to employ; a whole mob from the University of Adelaide was making the move.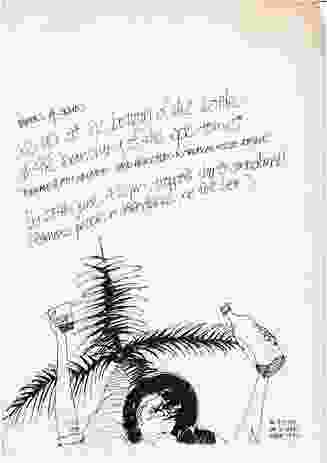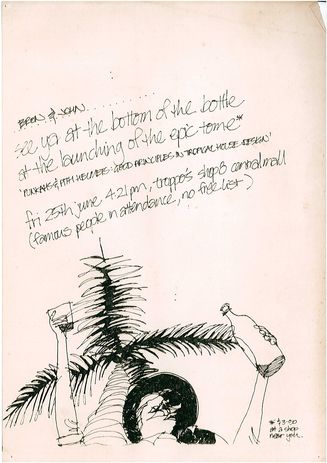 Darwin was in a rugged way and still emerging from the devastation of Cyclone Tracy. It was into this slightly edgy atmosphere that Phil Harris, Adrian Welke, Steve Duddy, Justin Hill, David Prior, Jim Williams, Pete Savage and Cathy Baily settled at VKA over the course of several years. It was stunning to watch these prodigious talents from Adelaide work, all of them close mates.
The group fitted well into the unique cultural flavour of Darwin in reconstruction mode, and Vin and Andrew ran a generous office that was sometimes rocked by the antics of the recent graduates. Phil's riotous ode to the 45 degree – a favoured design motif in the office – was a memorable high.
Looking back on our time at VKA, I will never forget seeing Phil produce the most beautiful set of working drawings for a small information kiosk in Katherine, featuring a poetic collection of flashing details and trims that were, at the time, almost unbuildable.
Adrian was from a farming background in Esperance. Not only could he imagine good buildings, he could also build the bloody stuff; he was a real all-rounder.
It was inevitable that Phil and Adrian would set up on their own and, once they had, thus began perhaps the most interesting period of post-Tracy Darwin.
Troppo Architects emerged in politically conservative times and instantly attracted like-minded, slightly edgy people who desired an architecture appropriate to the tropics. The first buildings were a revelation to us all: skinned-down buildings adapted to client, climate and place, with minimal budgets.
The Green Can – their competition-winning house design – struck a note with Top Enders. Its form, materials, response-to-climate strategy and planning stood out like a sore thumb from the mediocrity of construction in post-Tracy Darwin.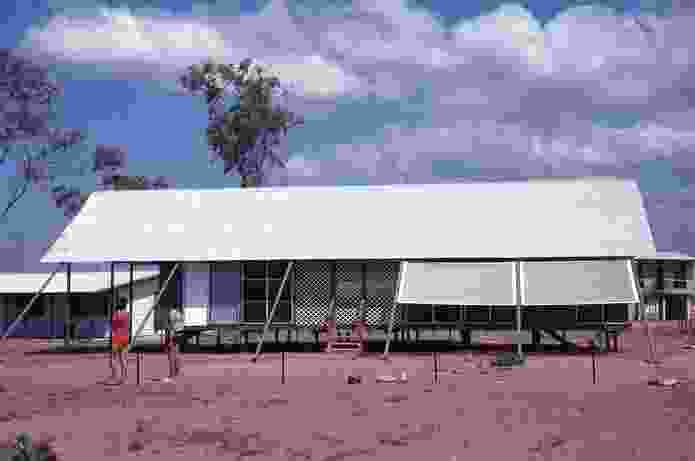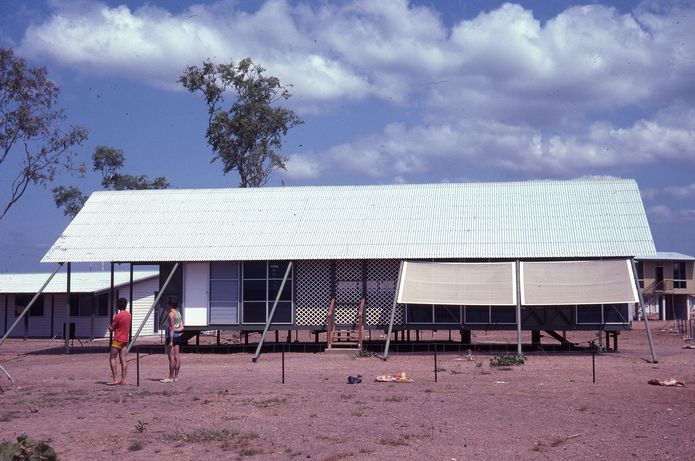 Both the Green Can and Troppo's beautiful array of other small projects drew on the legacy of Darwin's local buildings, and through this Phil and Adrian were among the first to bring the significance of regional architecture to public attention. Many of the region's stunning prewar buildings had been lost to climate, white ants, cyclones, war and ignorance. Adrian played a key role in not only recording these structures, but also preserving some, all the while learning their lessons.
I once joined Adrian on a visit to the Katherine area for several days, checking out the exquisite remnant war and bush buildings and mining camps so unique to the Top End. He was just so in tune with it all.
Having worked with Troppo for a stint or two, I witnessed that incredible process of Phil's concept sketches emerging – drawings produced off the backs of deckchairs used as drafting stools, T square and set square in hand.
As the son of a Darwin prewar builder, I saw how the contractors would rise to the occasion to build what had been so beautifully drawn – the trims, shutters, moveable fabrics screens and woven bamboo. It was also through Phil and Adrian that we met the amazing Troppo staff, too numerous to mention, that have since gone on to meaningful careers in their own right.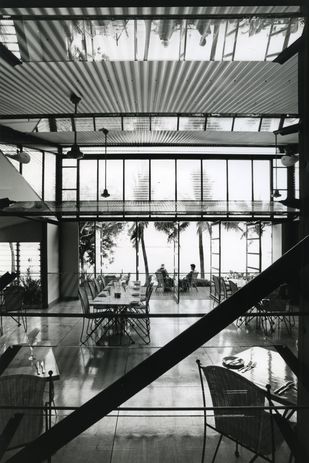 And while Troppo took the business of architecture less seriously than some, they did perfect the legendary after-work drinks on Fridays – a tradition sadly long dead to today's more conservative practice. The ten-thousandth-can party was a classic that hasn't been replicated in Darwin since. Mercifully, social media wasn't around back then.
How could one forget the Troppo versus the Arts soccer matches in which anything could – and did – happen, on and off the pitch, or Phil as the next-to-hopeless opening batsman in Wanderers C-grade cricket?
Our little community up here was savaged by the loss of Lena Yali and Greg McNamara of Troppo and Kevin Taylor of Taylor Cullity Lethlean in 2011 and we continue to mourn their loss. Somehow, out of the carnage, Phil emerged and he and Adrian continue to produce those gems of buildings that ask questions about how we build on this continent.
Long live Troppo!
Source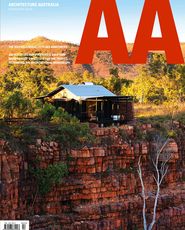 Issue
Architecture Australia, March 2014
Related topics