Rowena Hockin reports on a talk about the value of designing for longevity at the 2013 World Architecture Festival in Singapore.
On Thursday 3 October, Jeremy Melvin (author of …isms: Understanding Architecture) was behind the WAF's big yellow bread tag, wrangling the topic of longevity with Jeanne Gang of Studio Gang Architects and Paul Williams from Stanton Williams. Given the festival's emphasis on the new (and the so-new-it's-not-even-built-yet) how would it turn to contemplate a longer-term view? In The value of longevity: designing for permanence, the shiny face of architecture was tempered for a moment with thoughts of material permanence and programmatic flexibility.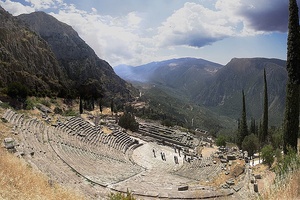 How do architects work with existing built fabric? How do they design for buildings to last both programatically and materially? Should existing, outmoded structures be kept on life support? Can they be treated as architectural organ donors? Coincidentally Gang and Williams both chose to begin their discussions with images of ancient structures that have survived to the present; Gang selecting the Pueblo cliff dwellings of Mesa Verde and Williams the theatre at Delphi, reflecting Gang's emphasis on her studio's multi-residential work, and London-based Williams' focus on institutional and public buildings.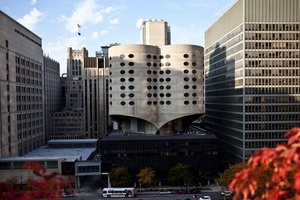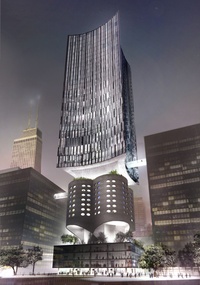 Drawing from her understanding of Chicago, Gang compared Mies' contained and curtain-walled Lake Shore Drive apartments with Goldberg's rambunctious Marina City; whose towers Gang described as a "coral reef": accepting and adapting to change. She proposed the studio's Aqua Tower in Chicago as an example of similar, flexible, vertical-community building; a comparison based on Aqua's undulating floorplates and balconies (although the argument would have been more compelling if the accompanying photograph had suggested that the tower's population was other than "architect's own"). The highlight of Gang's presentation was the studio's hypothetical adaptation of another of Goldberg's buildings – The Prentice Women's Hospital. The audacity of adding a pedestal-based thirty-one floors of research space to the existing building drew a collective gasp from the audience. This scheme knitted a cold-eyed pragmatism with a sincere desire to preserve a building (but apparently not enough pragmatism to ultimately save the hospital from its scheduled demolition). Gang concluded her discussion with a hypothetical medium-density housing scheme; breaking down the traditional house into modules accreted to a core structure with a view to creating flexible, adaptable … and therefore long-lived … dwellings.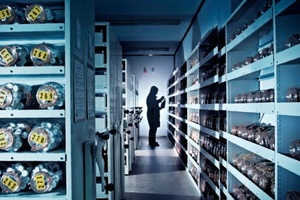 Williams' view of longevity was more restrained and material, but underpinned by a critical sense that "understanding the dynamic of humans within space is key to use and permanence." His presentation covered two new buildings designed for longevity and one adaptive re-use of a historic grain store. Permanence is a given in the Millennium Seed Bank, one of his new works, with underground seed storage facilities designed to exist for 500 years. Looking beyond the material, Stanton Williams turned inside-out the brief they were given for a cloistered building; the facility invites the public to engage, based on their key premise of integrating the human dynamic with the space.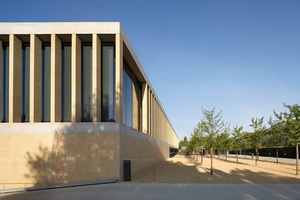 Permanence is also a factor in the new scientific laboratories at Cambridge, designed as the best possible spaces for scientists in order to attract and engage the best possible scientists for, presumably, the longest possible time. Williams concluded with the nineteenth century grain store the firm adapted for the Central St Martins School of Art. Harking back to his thoughts on patterns of use, Williams noted that there were already distinct movement paths throughout the space which, above and beyond the built fabric, could be adapted to serve the needs of a new architectural program.
The primary focus of the discussion on new projects – with an expectation, or hope, that these buildings would, for reasons of use and materiality, survive – only served to highlight architecture's bias to the new. It seems that we comfortably exist with the architectural equivalent of putting our elderly on ice-floes. Even the ebullient Melvin concluded that what we are witnessing is a significant loss in the built environment; the loss of "cherishing."