One part industrial designer, one part architect and one part performer – Lucy McRae has never been happy working in a single field so has developed one of her own. Body architecture: a dress that blushes or shivers depending on the wearer's emotions (designed for electronics giant Philips); Hug Me – a wearable blanket with disappearing prints (designed for Milan Furniture Fair); and an exploded view of human skin made with simple cardboard pieces that cause a bursting effect.
The latter is one day's effort in the series Future Human Shapes. Every Friday, McRae teams up with Bart Hess to do everything that does not fit their jobs in the Netherlands. With low-tech materials like balloons, pantyhose, paper and sponges, they fantasize about improvements to the human body. The result is an almost horrific mix of genetic manipulation and plastic surgery. ("I think you're creepy," a blog reader commented.) Future Human Shapes is fashion, architecture, photography and performance in one. The only rule is that it can only take one day, a Friday.
The focus on the body comes from McRae's training as a ballerina. "I started classical ballet when I was five and trained with Vivienne Academy of Dance in Melbourne." She stopped dancing to start her interior design degree at RMIT. "Having left Australia as soon as I graduated, I don't know what world my work would be in now had I stayed in Melbourne – often I wonder," says McRae. She moved back to London, where she was born, for a twelve-month design experience, which ended up being five years, embarking on small-scale architecture projects like bookshops, playgrounds and a toy shop. "That fifth year in London, when I worked with fashion design friend Di Mainstone, is where I started my adventures into body architecture."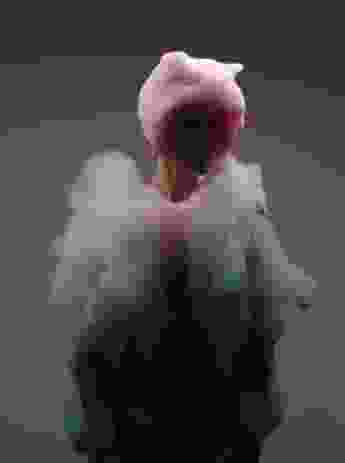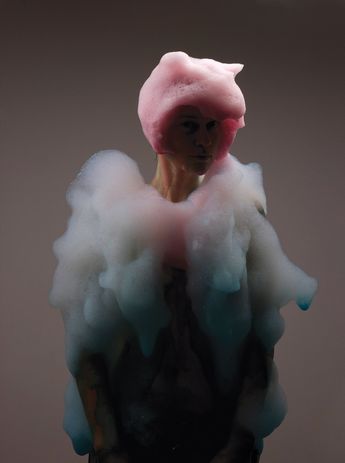 Time magazine's list of best inventions, the cover of Frame magazine, admiration from Frank Gehry and the shift towards wearables has brought worldwide recognition. So what's next? McRae now shares a studio with two designers in Amsterdam's red-light district, although she returns to Melbourne at least once a year. For Amsterdam Fashion Week 2009 she crept into Chlorophyll Skin, an experiment with colour, movement and absorption. Bare skin is covered in a cotton-bud-like cloth that fills up with an orgy of colours at different speeds. Is it sensually human or creepily reptilian? Recently McRae completed twelve garments for an exhibition on Super Heroes and Circus at Hong Kong Wharton International Program (WIP) in April 2010. We're ready for the carnival.
Lucy McRae
lucymcrae
Source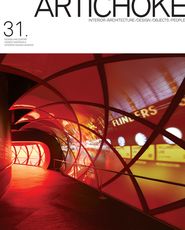 Issue
Artichoke, June 2010
Related topics