The City of Stonnington council has revealed designs for a new park in place of what is currently a carpark in the Melbourne suburb of Prahran, designed by Lyons Architecture and Aspect Studios.
Construction is expected to begin later this year, with completion in 2019. The project is estimated to cost $60 million, paid for directly by the council.
City of Stonnington Mayor Jami Klisaris said that Cato Square "would set a new benchmark for innovative reclamation of urban open space in Australia."
The design separates the 9,000-square-metre park into nine distinct areas, including a central square featuring a fountain. The design also includes ecologically sensitive features, including solar energy generation and stormwater capture and management.
The creation of a park near Chapel Street was included in the 2013 Chapel Street Masterplan, prepared by Hansen Partnership, which laid out a plan to define and establish a "village square" at each of the precincts through which Chapel Street travels. Other "village squares" in the masterplan were located in South Yarra, Windsor and Forest Hill and dealt with already public spaces.
Crime Prevention Through Environmental Design (CPTED) has also been applied to the design. CPTED is Victoria's design and planning strategy for crime reduction, intended to build a sense of both perceived and experienced security.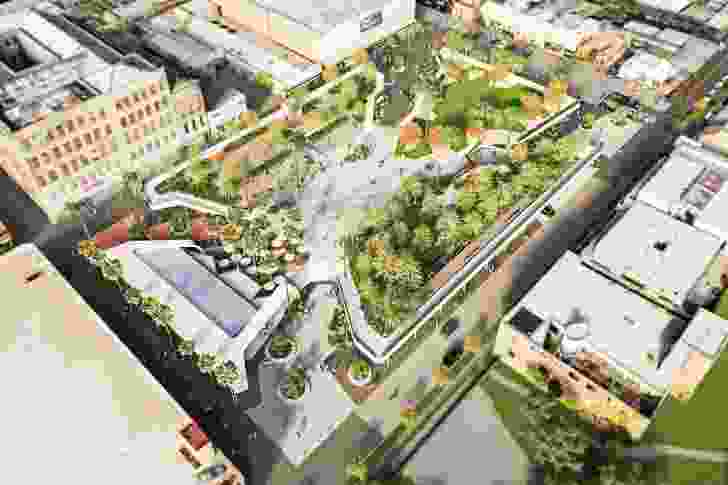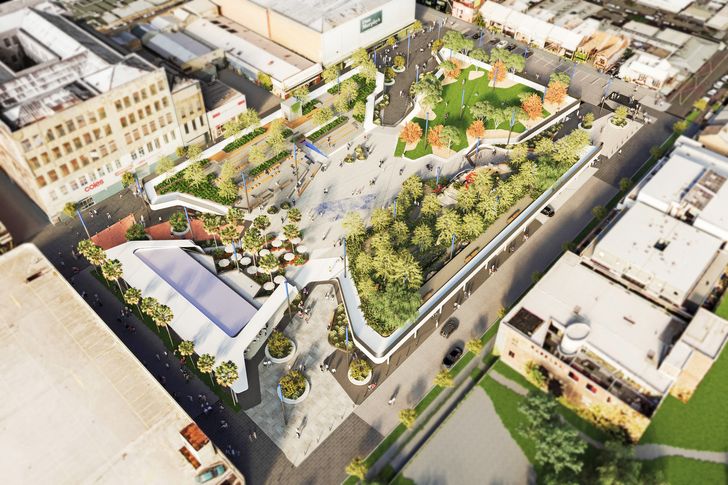 The park is intended to relieve pressure on other public spaces nearby as the local population increases. The City of Stonnington estimates an increase of 30,000 new residents by 2036, 58 percent of which will be in the Chapel Street area. Stonnington has the second-lowest amount of open public space per capita of all Victorian council areas after Glen Eira City Council, according to a report prepared for the City of Stonnington by planning firm SGS Economics and Planning in 2011.
The site is bounded by Izett, Wattle, Chatham and Cato Streets, and sits directly to the east of Grattan Gardens. It sits between the corners of Chapel Street and Commercial Road, and Chapel Street and Greville Street.
The carpark is currently used by customers of two supermarkets that border the site over Chatham and Wattle Streets. To compensate for its removal, an underground parking structure that will increase current capacity by 20 percent will be installed beneath the park.