Regional Development Victoria has unveiled detailed designs of the proposed Bendigo Govhub by Lyons Architects.
The project will be located at the site of the existing City of Greater Bendigo offices in the civic centre of Bendigo, which includes the Town Hall and Bendigo Library. The building will accommodate 1,000 workers from the local and state government departments.
The design of the proposed four-storey building with a glass facade follows the curve of Lyttleton Terrace. The design also reflects the unique heritage and culture of Bendigo through its use of materials such as bluestone, which is found throughout the regional city.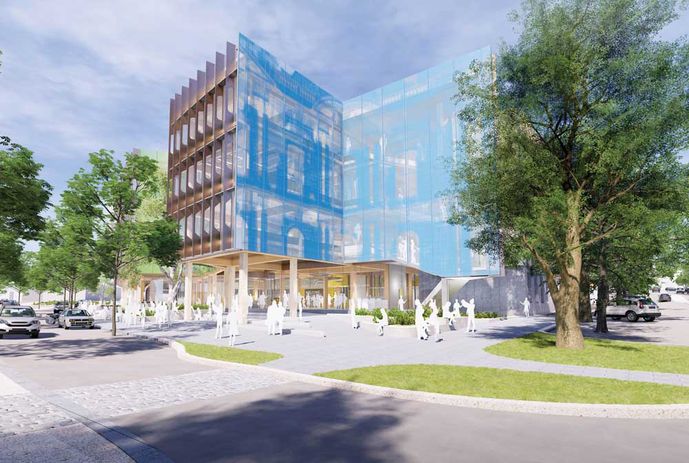 The project will create a civic forecourt on Lyttleton Terrace and a pocket park on Mundy Street to the northeast, in an effort to connect the proposed building to its surrounds and create a community meeting point.
The ground floor of the building will include a customer service area, concierge, cafe and exhibition spaces, with lookouts to the landscaped gardens outside.
The building will be also incorporate sustainability measures such as the use of large timber frames in construction and the use of efficient indoor air quality systems, solar panels and water and energy monitoring systems.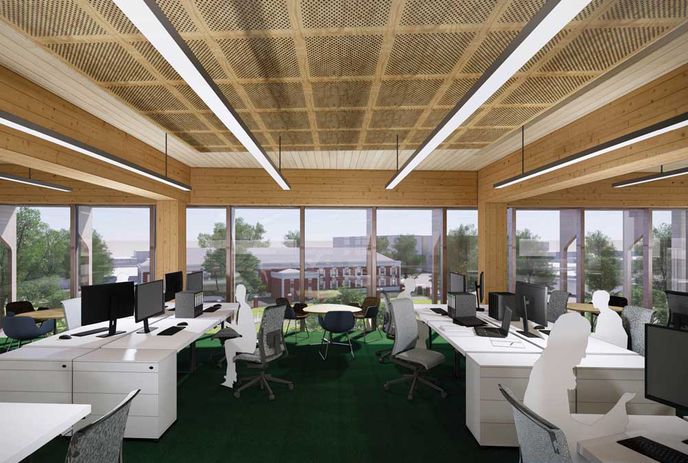 Bendigo Govhub will be the third of its type to be delivered following Ballarat Govhub designed by John Wardle Architects and Latrobe Valley Govhub designed by WMK Architecture.
The Victorian government contributing $16 million to the $90 million project and the remainder of the funds to be sourced from private investment. Construction will begin in 2020 and completion is expected in 2022.
The Govhub is part of a series of redevelopment projects in Bendigo underway including Bendigo TAFE campus redevelopment by Architectus and Bendigo Law Courts redevelopment by John Wardle Architects.
Related topics