A recently completed urban renewal project in the northern Tasmanian city of Devonport is the largest in regional Tasmania's history.
The first stage of the Devonport Living City project, masterplanned by Hames Sharley and completed at a cost of $71.1 million, involved a number of significant public additions to the city centre, including a civic centre, market hall, regional art gallery and a public square. The project was first unveiled in 2015.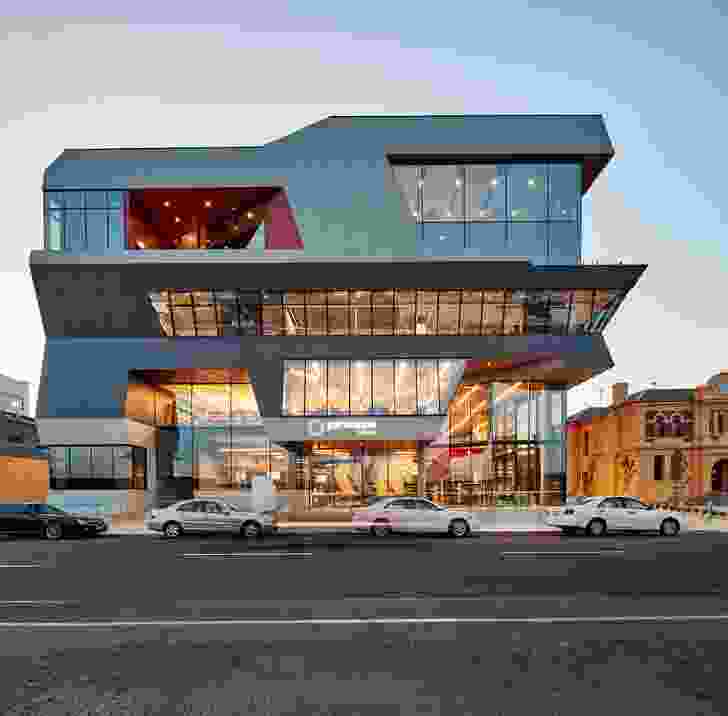 First among these is the Paranaple Centre, a four-storey multi-purpose building designed by Lyons. The building co-locates offices for the council and state government, and the relocated local library, making government services accessible to locals in one location. The fourth floor comprises a convention centre capable of hosting more than 1,000 people.
Neil Appleton, Lyons director and design leader, said, "Our design positions the library within close proximity of those government service providers, enabling the recipients of those services to — quite literally — have a seamless pathway to vital library services including literacy programs."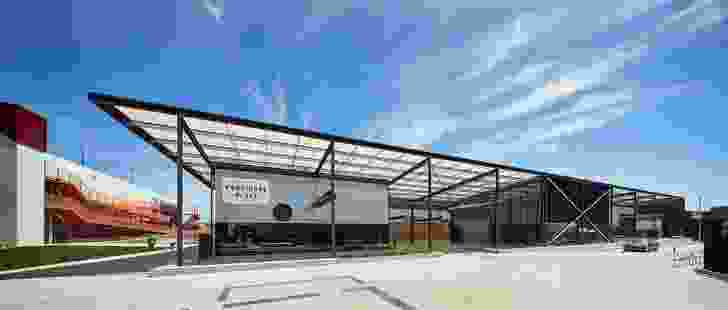 Also complete is a new 2,500-square-metre market hall building, dubbed Providore Place, designed by Lyons and Maddison Architects. Appleton said that the design of the structure was guided by the need to bring natural light down to the market floor. Large glass doors and shutters can open or close the space to the street depending on weather conditions.
"The building is designed like an enormous lantern that allows natural light in through a polycarbonate roof structure," he said.
Other elements of the project include a regional art gallery by Birrelli and a market square by Aspect Studios.
Lyons is now working on the masterplan for the second stage of the renewal program, which will include a waterfront park and hotel.
Correction (5/6/19): This article originally identified Lyons as the masterplanners of the project. Hames Sharley authored the masterplan and reference design for the Living City Precinct.
Related topics