Magma Architecture founders to take up Institute's Droga residency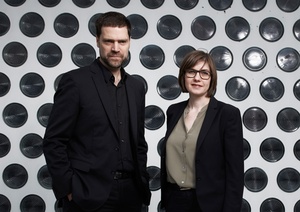 The principal architects behind Berlin-based practice Magma Architecture will travel to Australia for the Australian Institute of Architects Foundation's 2017 Droga Architect in Residence later this month. 
The recipient of the residency – designer and architect Martin Ostermann – will be accompanied to Australia by sculptor, architectural historian and Magma co-founder Lena Kleinheinz.
While not technically a recipient of the Droga residency, which is exclusively available to architects, Kleinheinz will be equally involved in the various elements of the residency, including the assemblage of a public exhibition to be held in Sydney from 18 October.
Their first public event will be a floor talk held in Perth on 27 July at the offices of the WA Chapter of the Institute. The pair will also lead workshops at Australian universities, deliver seminars and conduct a "research by design" program over a two-month period.
Among the firm's projects are the shooting arenas for the 2012 London Olympic and Paralympic Games, a shooting range for the 2015 Toronto Pan American Games and the Masrah al Qasba Theatre in Sharjah, the United Arab Emirates.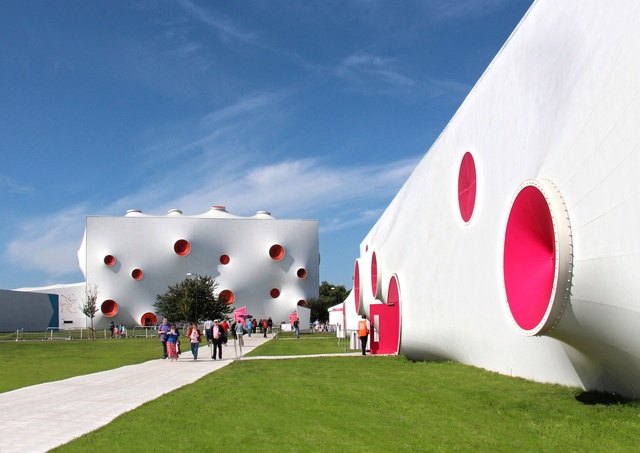 Entries to the 2018 Droga program are also now open. Now in its fourth year, the Droga residency invites international architects to participate in a three-month program encouraging the exploration of new approaches, the exchange of ideas and international collaboration. The program is named after cultural philanthropist and supporter of the Institute Daniel Droga, who gifted his Durbach Block Jaggers-designed apartment in Sydney's Surry Hills for use as a residence. Submissions close on 18 September.
Ostermann and Kleinheinz follow Mexican-Canadian academic and architect Alberto Pérez-Gomez, who delivered a lecture series across Australia earlier this year.
Previous residents of the Droga residency included American designer and urbanist Liz Ogbu, Finnish architect and Pritzker Architecture Prize judge Juhani Pallasmaa and emerging British architect Nick Wood. During his residency, Pallasmaa presented a series of lectures across the country, including lectures at the National Gallery of Victoria and the Sydney Opera House.