Woods Bagot has designed a passenger terminal for the airport in the Pilbara town of Port Hedland.
The planned terminal at Port Hedland International Airport is the keystone of a suite of upgrades to the airport. Other projects that have already been completed include the creation of an asphalt runway, runway lighting upgrades, and a new taxiway.
The airport currently services up to 50 commercial flights a week and more than 400,000 passengers annually. Qantas and Virgin Australia both offer regular services to Port Hedland, with a number of charter airlines also based there. It is an important airport for passengers working in the region's mining industry.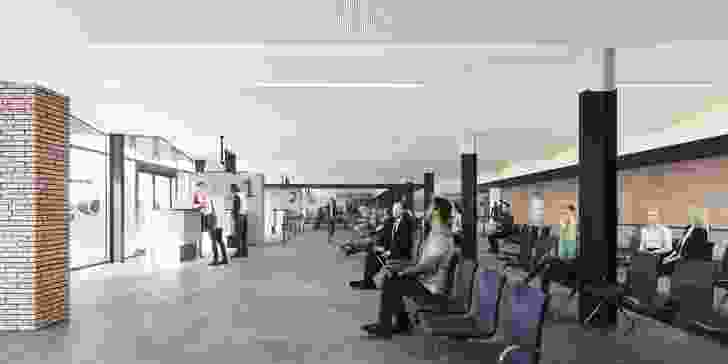 The design of the terminal prioritizes security, safety, and the creation of a more modern experience for passengers. The new terminal will be more than 800 square metres larger than the existing structure.
Kukame McPierzie, chair of Woods Bagot's Perth studio, said, "Observing the latest developments in terminal design, flexibility and future growth were key considerations for the design team."
The practice is currently working on a number of major air transport projects around the world. Global transport leader James Berry said, "Despite the differences of scale and location, all of these projects have a common objective: To create a sustainable, authentic, passenger-focused environment that delivers beyond expectation for all stakeholders."
Related topics