The question of whether or not urban density can be done in a fruitful and satisfying way in Australia is a tricky one. Decades of economic growth and a speculative, developer-led property boom have left very few people satisfied with how high-density apartments and their attendant public spaces are to actually inhabit. A series of government-sponsored design competitions have produced a number of designs that might serve as templates for how middle-density design can be done well in an Australian context, but a messy net of regulatory, economic and social obstacles prevent these models from being widely adopted.
One factor paralyzing the public conversation around density is that our most immediate point of comparison – in higher-density developments in Melbourne, Sydney and Brisbane in particular – has not been wholly positive, with the residential developments of the past decade or two resulting in strange suburbs of single dwellings punctured by bewildering residential towers that erupt out of a near-total void of context.
The fact remains, however, that despite these growing pains all of Australia's capital cities rank among the most blousy in the world according to Demographia, which runs an annual survey that measures cities by urban area and population, with Brisbane sandwiched between the unchecked glamours of Buffalo and Tampa–St. Petersburg. Cities in this country have grown horizontally and very quickly, and while there are now moves to hem this growth in, the distaste for a more denser mode of living still lingers in some quarters and it would be myopic and rude to insist that this is unreasonable.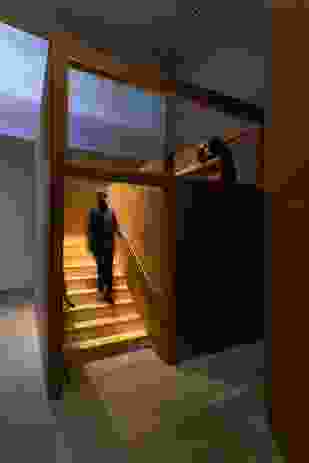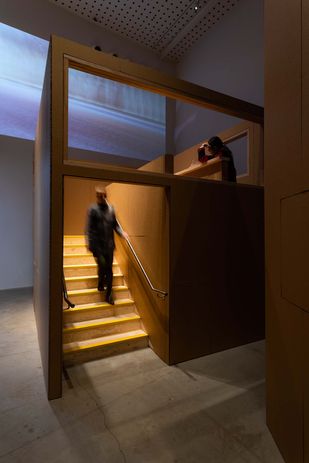 Super Tight, an exhibition now on at RMIT Design Hub Gallery in Melbourne curated by Japanese architect Yoshiharu Tsukamoto of Atelier Bow-Wow and Australian architects and academics Graham Crist and John Doyle, offers a chance to recalibrate our thinking around these issues by focusing on the other extreme. The exhibition pulls apart the experience of living in a dense Asian city, in a timely reminder that answering these questions isn't something that can be done neatly and that, in fact, the mess is part of the answer.
The centrepiece of Super Tight is an elegant, traversable set of installations that precisely map a number of particularly tight, but highly social, spaces in Asian cities. The first – titled The Tight Hẻm – reproduces the exact dimensions of a laneway (or hẻm) in Ho Chi Minh City. Up a flight of stairs is the second, The Tight Bar, a recreation of a claustrophobically narrow bar in the Shinjuku district of Tokyo.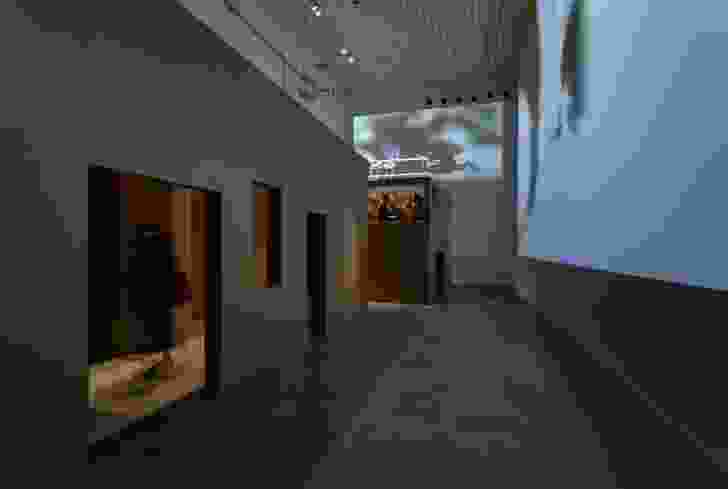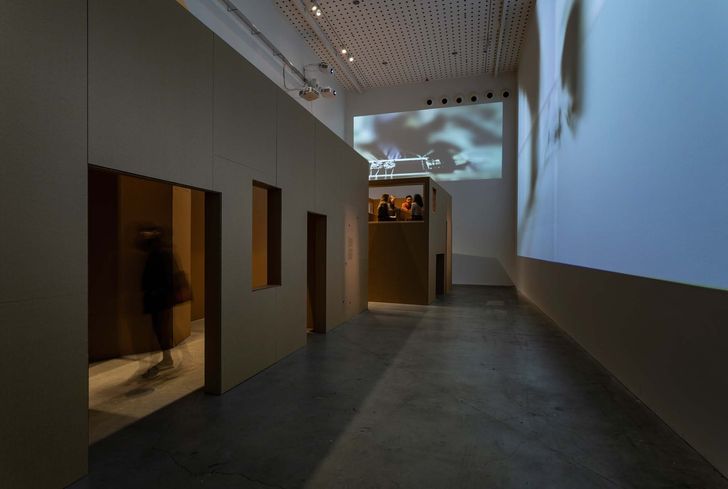 The spaces are constructed sparely, using only sheets of cardboard. To visit either of these spaces in person would be a frenetic, crowded experience for someone who only engages with such tight spaces as a tourist or visitor. Here, they are shaved down to the bare essentials, allowing for a more sober contemplation of life on the streets of those cities. These spaces invite contemplation of the spatial geometries.
These two spaces that have such a rich social history and active day-to-day use remind us that human behaviour, rather than design or architecture, is the main dictator of the success of a tight space.
"The super tight… is an antidote to urbanism and urban planning, which is obsessed with expansion," reads one wall display. "Whether this is the history of slum clearance and fire regulations and setbacks, or the 21st century greenfield new town, the affluent future has been conceived as bigger and more dispersed."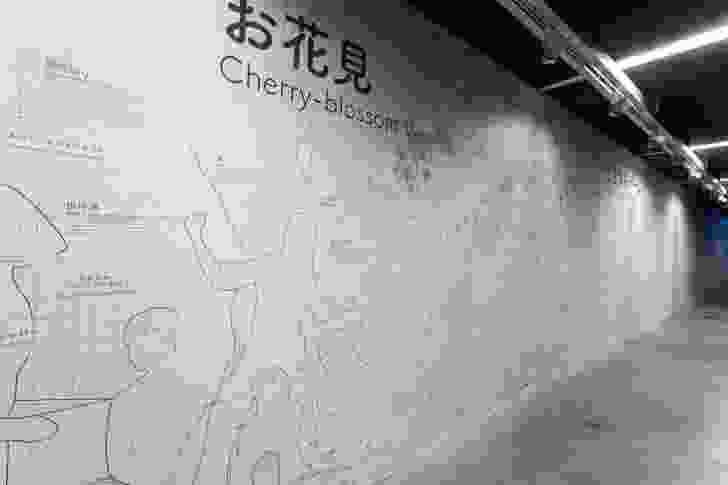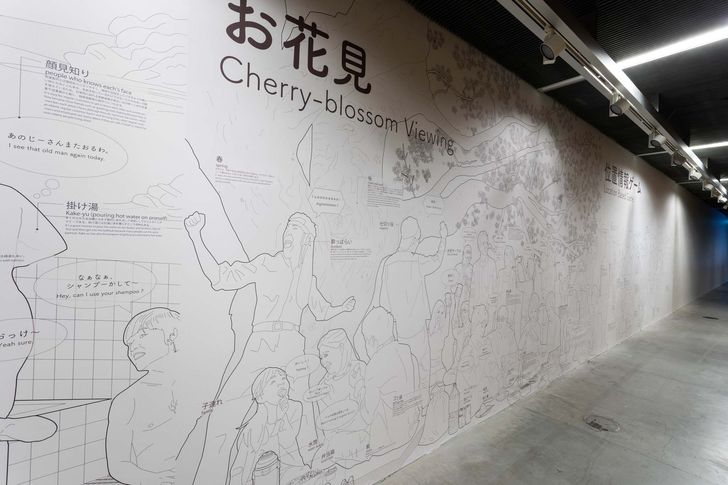 If there's a weakness to the exhibition, it is perhaps this inherent and unavoidable contradiction: in shaving the topic down to a Muji-like assemblage of blond cardboard, slick illustrations, minimal text and monastic quietness, the exhibition does crowbar its message away from the very human messiness of life on the streets of these cities. "The inflections, bends and cranks in the geometry of the space are rebuilt but not its patina, its texture, grit or subtle occupation," reads another exhibition display, in an acknowledgement of this limitation.
This is addressed in some way by the second half of the exhibition, which sits in a separate gallery. A sprawling, cheerful line drawing that runs across an entire wall is the main attraction here. The mural reinforces the idea that life in a super tight world requires an entirely different set of social tactics and courteous manoeuvres with which to navigate the city.
The mural, by Shiozaki Laboratory, is loosely divided into several annotated vignettes that explain both the little irritants and joys that come from being close to strangers, and the methods Tokyoites employ in dealing with them. These range from etiquette in the public onsen, to using public spaces in the age of Pokémon Go, a virtual reality game released for smartphones in 2016 that drew crowds of people to spaces they may not have previously visited.
This reminded me of a similar experience I had in London, where the primary school that neighboured my apartment building was, at various times, uncomfortably ringed by men and women at all hours of the day – but in the Tokyo context this effect is more pronounced because of the way it interrupts the tactics people employ to create harmony in a tight environment.
Elsewhere, a segment of the mural depicts the thoughts and tactics of those riding the city's famously crowded trains at rush hour, including an explanation of the the clinically named "Position for Preventing False Molestation Accusations," where men grasp overhead straps on trains with both hands to pre-emptively protest their innocence at a time when molestation is a pervasive problem on the city's packed transit system.
Super Tight is a useful way to reorient and refocus your thinking about density. With climate change and ecological collapse making our use of space even more important in an existential way, it's paramount to consider how designing more compact cities has just as much to do with our behaviour as it does design.
Super Tight is on exhibition until 21 September 2019. For more information on the exhibition, go here.
Related topics