AAU: You are a founding partner of Muf Architecture/Art, could you speak about how and why the practice came into being?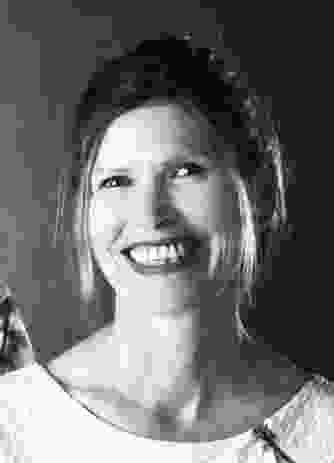 Katherine Clarke: I met Liza Fior and Juliet Bidgood, who are the other two founding partners of Muf Architecture/Art, while we were teaching at the Architectural Association. It was during the early 1990s when we had a recession in the UK and there was little room for the speculative thinking that we were engaged in with teaching. So we came together and started doing a number of competitions, purely as a way to have a dialogue with one another, in an environment where there was an opportunity to practice; and particularly because we were interested in the idea of how you make genuine public space at a time when we had a very conservative government and there was almost an antipathy towards the very idea of public space.
AAU: How can the public landscapes of a city contribute to the wellbeing of individuals and society?
KC: When we first started in practice we worked with the lovely Kath Shonfield, who sadly died so young, and one of the ways she conceptualised public space was that it is the lived experience of democracy, because it's the place where differences come together and the place where we can establish relationships with one another on our own terms. And I think that seems to be one of the primary reasons why public space is so important, because it is about wellbeing in a very broad sense of the word. It's about how you can both be challenged to occupy the position that you take, and also how the space can be used to re-evaluate the position that you've taken, because of the relationships you make with other people. So I think besides trees being amazingly good for people's mental health, and play spaces being essential for the cognitive development of children, on a really fundamental level I think it's about the space where social and cultural engagement happens without the preconditions of the home, or school, or your work environment.
AAU: Muf is an all female practice combining backgrounds in both art and architecture. What is the role that contemporary feminist architecture and art practice can play in challenging and disrupting everyday gender discrimination?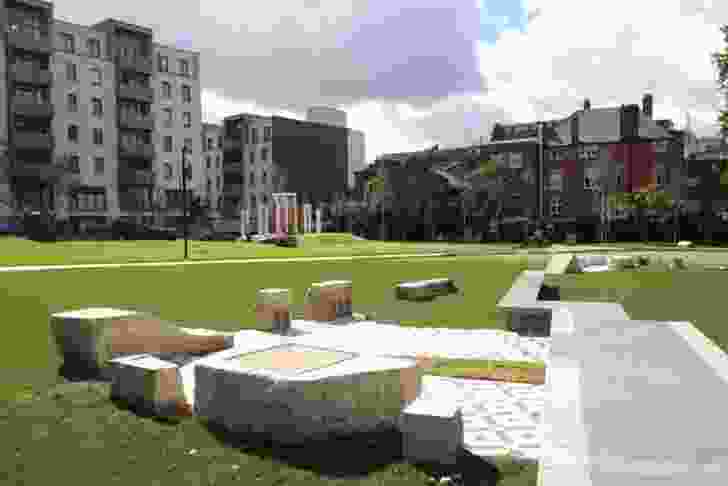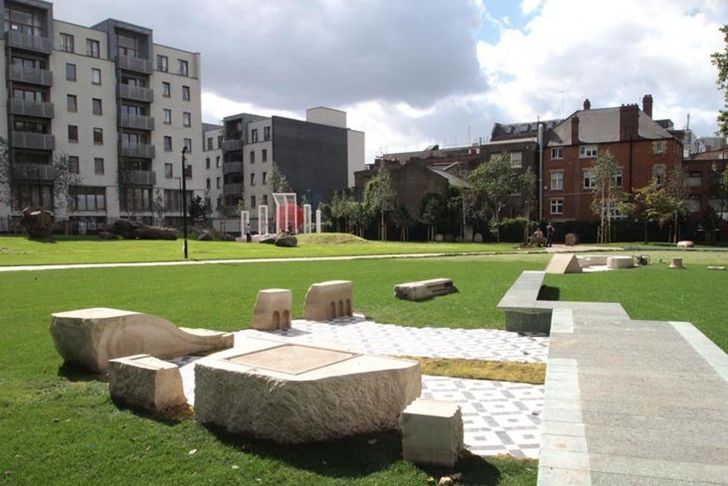 KC: Well, we started off as all female, and that was very important at the time. But at the moment we have a studio where there are a number of men working with us and we don't feel like we want to be exclusive, because I think that it's not necessarily about just challenging received gender identities, we're interested in how one can make space to challenge all of those received identities that are projected onto everybody. We articulate it as the idea of making space for doubt, making space where you can come to a way of thinking where you're able to question things. And it's also about making space for difference, and that's not to say that one can tidy away differences, but how can an environment or platform exist where it's possible to have a genuine debate about difference, and make space for those differences to co-exist? So really the challenge is how thought can easily become discriminatory unless one is awake to that all of the time.
AAU: Muf work exclusively in the public realm and you state you are interested in this relationship between the lived experience and the built fabric. Do you think an understanding of the lived experience has been broadly lacking in the design of public spaces?
KC: I don't think it's exclusively lacking in the design of public spaces. Because architecture and urban design are expensive, there's a tendency to think about the design of public space in monetary and commercial terms, and I think as soon as you start doing that it becomes exclusive. But when you're thinking about how can I maximise values that aren't to do with money, how can I maximise the potential for things that I don't know about, then that's when it becomes challenging.
AAU: Do you use lots of empathic or observational techniques in your practice?
KC: Definitely, a mixture of observational techniques and making mechanisms to be in a space long enough to engage with people, because it's quite difficult as the outsider to come in and expect people to just engage with you. I mean, why should they? You're a foreign body coming into their environment. And so, we always try to set up these event scenarios that are invitations for people to engage.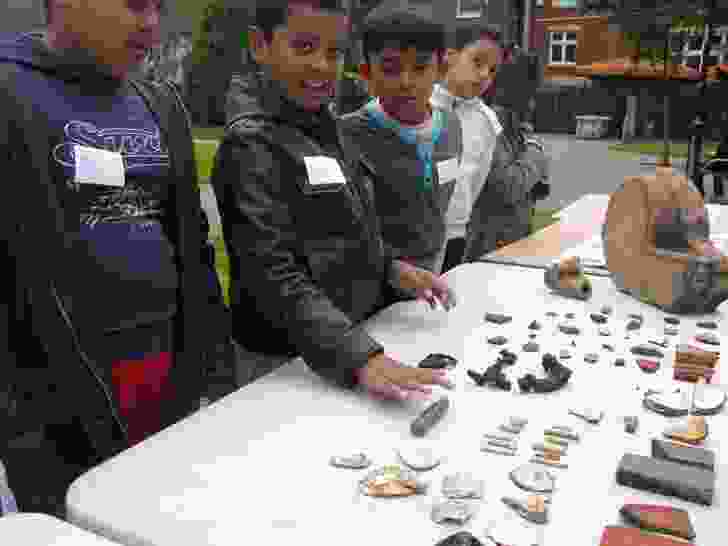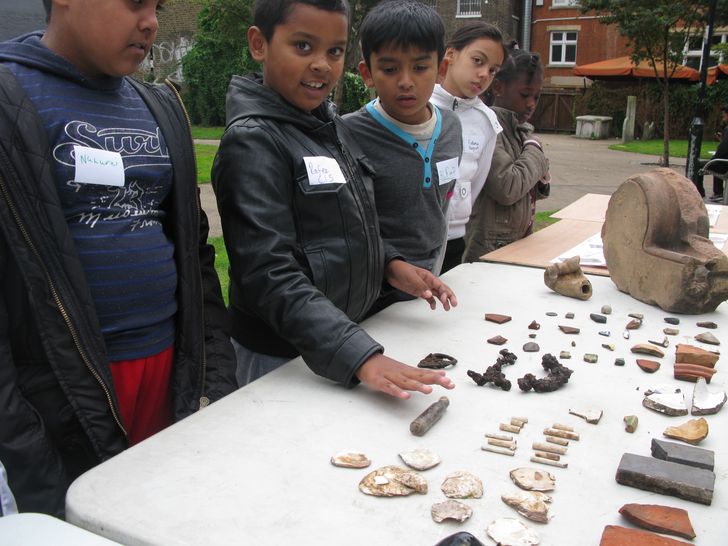 For example, during a park project we did in Whitechapel, we constructed an archaeological dig and transformed the park into what we called the Museum of the Everyday. The site was formerly a graveyard with a chapel standing on it but had since become a social space where Bangladeshi migrants gathered. We worked with the Museum of London to unearth the remains of the church, to peel back the ground and show people what was underneath. But then we also asked people to bring their everyday artefacts, whatever they had in their pocket and to understand that correlation – that one's lived experience of the everyday is what makes history. There was a medieval button [sitting] alongside a train ticket that this woman had put on the table, saying that was the last time she'd gone to visit her grandmother who'd just died. So we're interested in making these forums where people can share stories with others who occupy the space.
What is always a challenge for us is that clients are very keen to have that engagement with constituencies because they understand there's a value in it, but they don't necessarily understand the mechanisms. So it's often really hard to quantify both what you're actually doing, and what the data you're taking from a situation is, because it's often not hard data, it's an experiential absorption of the situation. As a designer you develop that peculiar alchemic relationship and can translate that back into the [design] process. But the client often wants to know, "x-number of people were spoken to" and "this number said this," but that's not really how it works. So the challenge is finding a way to talk about this method of engagement, so it isn't easily dismissed as a soft option. And also making sure the clients value it enough to pay for it, because it's time consuming. You have to make relationships with people and you can't do that in an afternoon.
Related topics