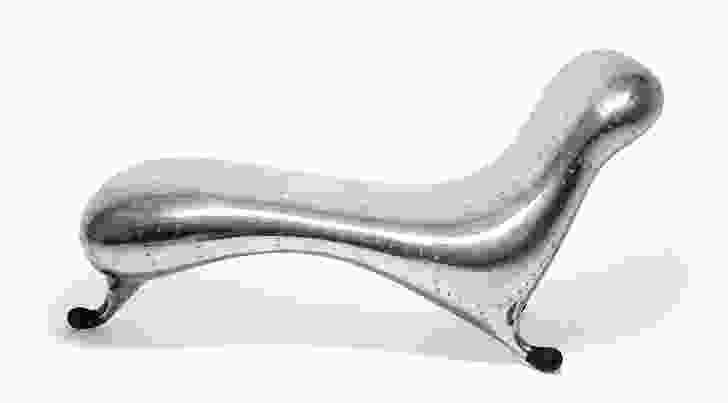 As a boy, Marc Newson tinkered in the garage with his grandfather, pulling things apart and reassembling them in order to understand how a watch or a bicycle worked. His ambition later led him to the Sydney College of the Arts, where he intended to study jewellery and sculpture but ended up designing furniture. He graduated in 1984, at just twenty-one, and two years later received a $10,000 grant from the Australian Crafts Council, which he used to stage his first exhibition. The exhibition featured six furniture pieces, including the Lockheed Lounge chair – an aluminium chaise longue with three legs. It was Marc's breakthrough piece, soon appearing in magazines all over the world. Fast-forward twenty years and the Lockheed Lounge would sell for more than one million pounds at auction, setting a record for the highest price ever paid for furniture by a living designer.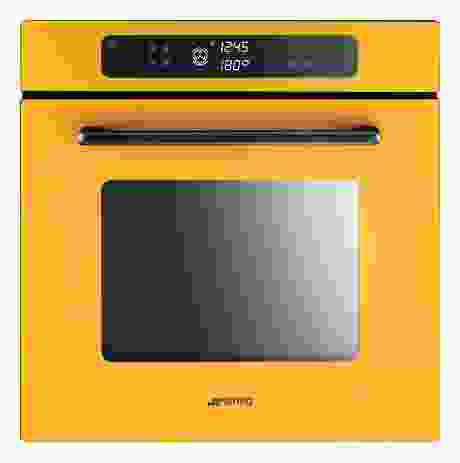 The following years would see him working in Japan, Paris and London, creating pieces such as his Embryo chair, Ikepod watches, Dish Doctor dish rack and even an, ahem, adult sex toy called Mojo. His client list is a who's who of renowned global brands, including Ford Motor Company, Apple, Nike, Qantas and Absolut.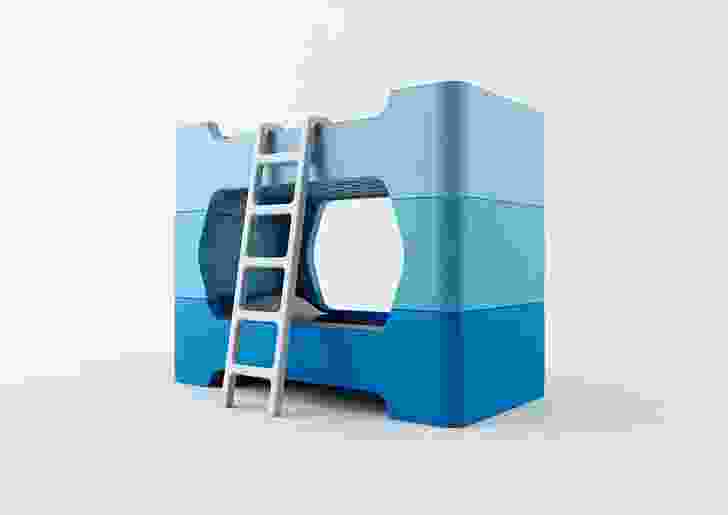 There's certainly a discernible style to Marc's work – a "retro-futurism" of smooth flowing lines, blob-like curves, intuitive functionality and colour. Last year he unveiled his collaboration with Italian kitchen appliance brand Smeg on a range of brightly coloured ovens and cooktops. Smeg CEO Vittorio Bertazzoni first became interested in Marc's work after visiting an exhibition at the Gagosian Gallery in London. "I was fascinated by all the shapes Marc uses in his work," Vittorio says. Vittorio decided to visit Marc's Paris studio. He had been told earlier that Marc would be overseas for work on the day of his visit. "But in fact Marc was in the studio's basement, serendipitously painting a Smeg fridge. I asked him what he was doing and he said, 'Look at this I just bought! I am renovating my house but I need a new colour that you don't have in the range and so I'm doing it myself.' So it was easy to discuss everything because he already knew Smeg. It was really fate," Vittorio says.
At Milan Design Week 2011, Marc revealed his latest design for Magis, a children's bunk bed made from polyethylene. Bunky is assembled from just four pieces and features bright, uninhibited colours and smooth edges. It's a testament to Marc's childlike curiosity, his nuts-and-bolts technical knowledge and his indisputable design skills that he has been able to preserve such a motley design career for more than twenty-five years.

Source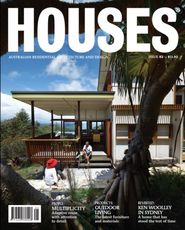 Issue
Houses, October 2011
Related topics