The former Torin factory building, designed by Marcel Breuer, has been listed for sale.
Located in Penrith, western Sydney, the building was originally designed for the Torin Corporation, which manufactured air moving equipment such as fans and impellers. The unassuming building is the Hungarian-born, American modernist architect's only Australian project.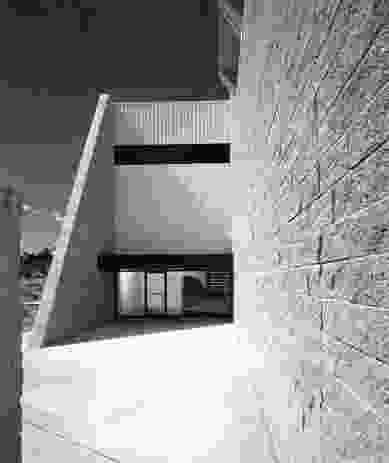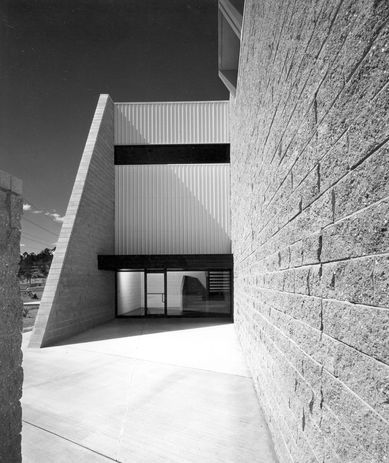 The building was designed in collaboration with architect Harry Seidler and landscape architect Bruce Rickard. It was completed in 1976, the same year Harry Seidler was awarded the Gold Medal from the Royal Australian Institute of Architects. Seidler was Breuer's chief assistant from 1946 to 1948. The two also collaborated on the Australian Embassy in Paris (1977) with Italian architect Pier Luigi Nervi.
"The [Torin] building consists of three basic components: a high-rise storage unit […]; a basic two-floor structure […]; as well as a well-equipped laboratory," read the architect's statement, which was published in Architecture Australia, Vol. 66, No. 3 in July 1977.
The Torin factory building was added to the New South Wales State Heritage Register in 2009. As well, it is listed in the Australian Institute of Architects' register of significant buildings in NSW. "It is a rare and relatively intact example of a late-twentieth-century International style industrial building in Sydney," reads the statement of significance. "It features exceptionally fine concrete block and precast concrete sun control detailing protecting windows at ground.
"The Torin Building is a powerful work of almost windowless cuboid forms of rough-textured concrete block and precast concrete, the Penrith factory is 'Egyptian' in its bold geometries and dense massing and in its composition as a long rectangle fronted by a pair of truncated mastabas."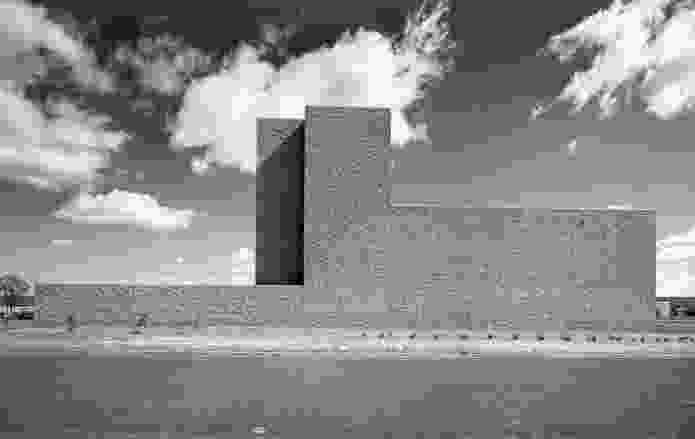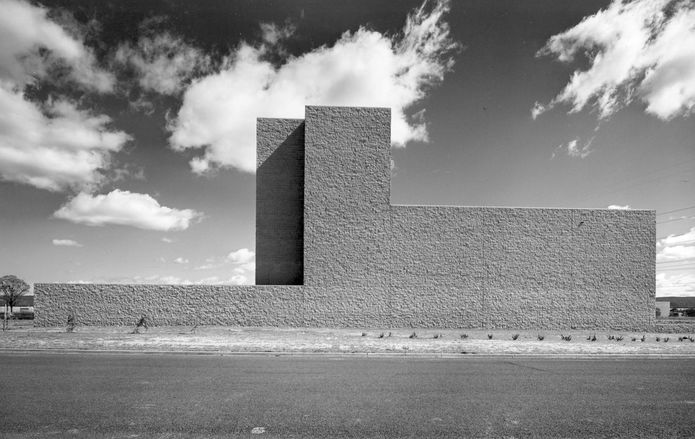 The statement of significance also said: "The design of these small-scale industrial buildings was raised to a new modernist aesthetic level to include an economy in plan form, bold architectonic expression and the repetition of industrial elements either as extruded sections or precast elements."
Breuer design nine factory buildings for the Torin Corporation, thanks to his fruitful relationship with the company's then-vice president Rufus Stillman, which began in 1950. Stillman also commissioned three houses by Breuer. The Torin buildings are located around the world, mostly in North America, with one in Nivelles, Belgium and one in Swindon, England. A tenth Torin building was completed by his practice after his retirement.
Breuer is best known for his Whitney Museum of American Art in New York City. He was taught by Walter Gropius and graduated from the Bauhaus in 1924. In 1937, Gropius invited Breuer to join the Harvard School of Design where Breuer's students included the likes of Phillip Johnson and I. M. Pei.
In Marcel Breuer: A Memoir, Pei wrote "The work of Breuer's mature years illustrates the cubist sensibility of this sculptor architect […] Breuer was one of the most important form-givers of our time."
The Torin factory is currently home to Gebel Industries, a manufacturer of pump stations. The property is listed here.
Related topics