The former Oxford Scholar pub in the north of the Melbourne CBD has reopened as a function and event space for RMIT University, following a renovation designed by March Studio.
The pub closed in 2017, with the operators blaming the construction of the new CBD North Metro Tunnel railway station for a downturn in business. The building has been used as a pub since the Victorian Gold Rush era.
March Studio director and RMIT alumnus Rodney Eggleston said that the repurposing of the pub as a space for students was a natural progression for the building, given its close association with students.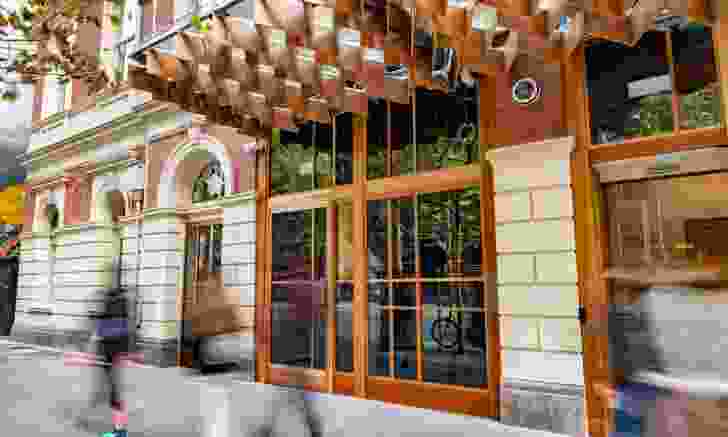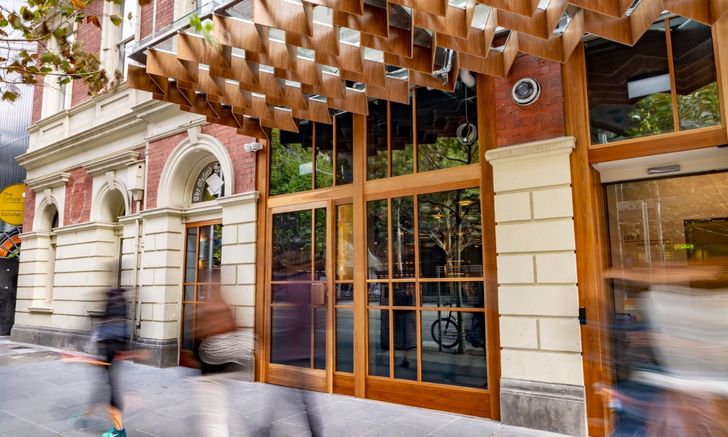 "The Oxford Scholar has always been a sort of on/off-campus environment, symptomatic of how RMIT is so deeply embedded into the city life and landscape," he said.
"If you studied at RMIT, you've likely popped in to the Scholar."
Eggleston said that March Studio's design aimed to respect the building's heritage while also firmly modernizing the interior. The new Oxford Scholar is intended to be a place for staff and students to "plug in and tap out."
"We drew inspiration from the old English colonial pub but re-presented and manipulated it to provide a democratic space for all, which is what RMIT stands for," he said.
Martyn Hook, dean of RMIT's School of Architecture and Urban Design, said, "[The] re-opening is a tremendous achievement and it truly demonstrates RMIT's ongoing commitment to preserving and enhancing Melbourne's cultural landmarks."
Hook added that the Oxford Scholar renewal is one of several projects RMIT is undertaking to renew its CBD campus, including the New Academic Street project by Lyons with NMW Architecture Studio, Harrison and White, MvS Architects and Maddison Architects, and the renewal of the Walter Burley and Marion Mahony Griffin-designed Capitol Theatre, by Six Degrees Architects.
Related topics