Homeowners Sue and Rupert were charmed by the modest brick house on Marine Terrace when they purchased it in 2013. The ramshackle home comprised five original rooms and various lean-to structures that had been added at the rear over the years. Its elevated position afforded it excellent views over Fremantle's South Beach. They lived in the house for several years while carrying out small-scale renovations internally.
The house is listed on the local government heritage register and Sue and Rupert were keen to find out more about its past. They did extensive research at the local library and state archives to find early photos, which helped them to solve several riddles and to reinstate key elements, including three chimneys and the front verandah, which had been built in by previous owners. During construction, they were happy to discover an original verandah post below the timber decking and they commissioned new posts in the same style.
Sue and Rupert approached local architect David Barr to work out how they might sympathetically extend the house to the rear. "We struggled for so long about what to do, because we loved it the way it was," Sue says. "It was ramshackle and we liked that."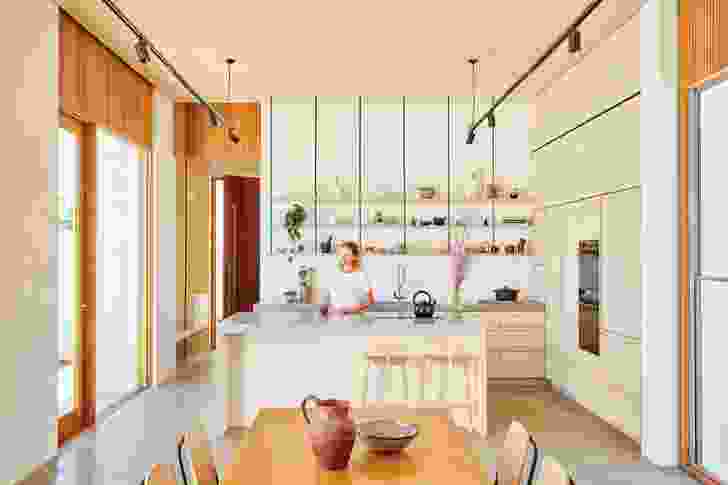 David quickly grasped the qualities they appreciated and spotted potential to capture sea views by removing sheds from the rear garden. The site to the south is vacant and sits beside a heritage-listed pumping station, which is set back from the street. These neighbouring elements create a view corridor to the sea from the rear of Sue and Rupert's block, resulting in what David refers to as "an almost three-sided site."
David's design therefore placed a two-storey addition along the site's southern boundary, with a new main entry at the eastern end. A foyer at the entry includes built-in joinery and shelving for bags, coats, shoes and hats, and this open shelving continues throughout the addition.
"Our clients are avid collectors of art and objects and trinkets, so we wanted to include elements that would allow them to achieve a high level of personalization," David says.
The new entry leads to a generous kitchen, dining and living space, where oversized sliding doors recede into the wall cavity and open up to a walled courtyard to the north. Strategically placed windows along the southern elevation capture ocean views from the kitchen bench, while a bank of louvres helps to moderate the sea breeze – known locally as the Fremantle Doctor – which cools the house each afternoon without the need for any airconditioning.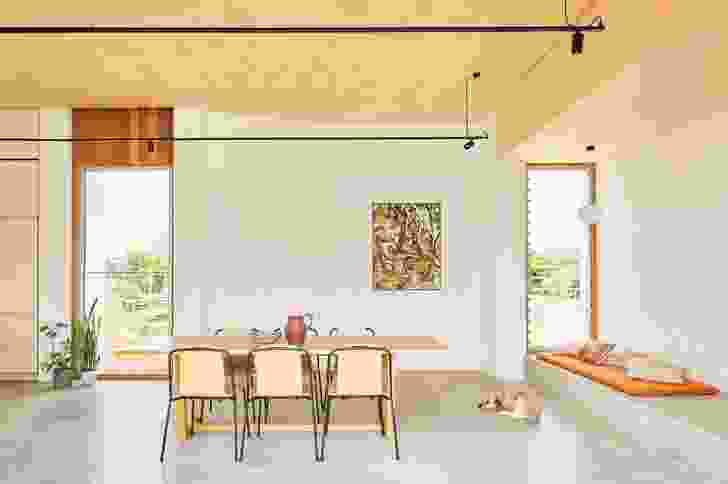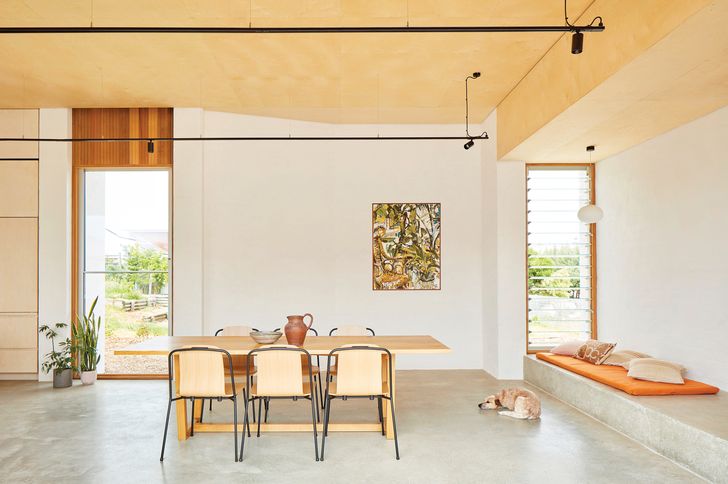 Beside the new entry, a sunlit stair leads up to the main bedroom suite, which includes a bedroom, walk-through robe, small bathroom and outdoor terrace. These spaces enjoy coastal views, and a pergola on the terrace will support creeping shade plants to reduce heat and glare as the plants mature.
The new addition has an entirely different spatial quality to the original house, which still boasts original timber floors, fireplaces in every room and decorative mouldings that hint at the professional status of the first owner (who was an accountant, according to Sue's research). In spite of this, the two parts exist in harmony thanks to the way David has grafted the new addition to the existing structure.
The cottage's central hallway continues into the open-plan room in the addition, albeit offset to the northern edge . At the point where old and new intersect, a shift in floor level corresponds with a lowered ceiling where the new roof dips below the cottage gutter, creating a compressed space that functions as a cosy bench seat. Here, the smooth poured concrete surface contrasts with the soft textured finish of the bagged brick wall, the original rear wall of the cottage. That wall now functions as a blank canvas for light and shadow play, which changes throughout the day and across seasons.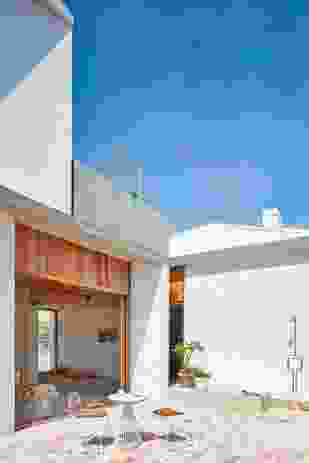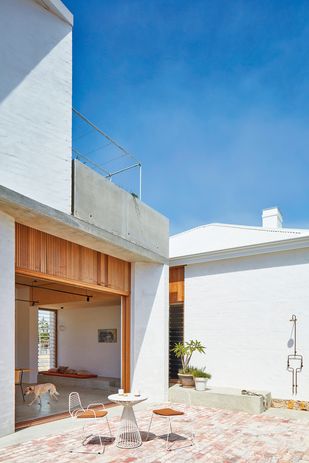 "In the new addition, we chose a material palette that would match the grain and texture in the original house, and provide instant warmth in the new space," David says. "The materials also needed to be robust, being this close to the ocean; Sue and Rupert swim every day, so it had to be able to deal with sand and salt. That's why we opted for concrete floors and benchtops, which we softened with plywood timber linings and cedar-framed windows that will age to a dull grey over time."
The owners are pleased with the new addition, which only enhances the ramshackle nature of their beloved heritage cottage. And for David, the rich history that Sue and Rupert had uncovered provided plenty of inspiration for this design. "Having that kind of history to work with was very satisfying," he says.
Products and materials
Roofing

Lysaght Trimdek in Colorbond 'Surfmist'
Walls

Midland Brick paint-grade Commons bricks; Bauwerk Lime Paint in 'Chalk'; Cedar West Squarestyle timber lining Windows: Cedar West western red cedar windows; Aneeta sashless windows; Viridian Lightbridge double glazing Doors: Cedar West western red cedar doors and door hardware; Zanda Architectural Hardware door hardware
Flooring

Burnished concrete flooring
Lighting

Vistosi Lucciola pendant; X-light Kanon Track Spot; Flexalighting Wotan downlights; Bentu Ren pendant
Kitchen

Custom benchtop and sink by Concrete Studio; Worldwide Timber Traders plywood joinery in Rubio Monocoat 'Nordic White'; Siemens cooktop and ovens; Fisher and Paykel integrated fridge
Bathroom

Fratelli Frattini Tolomeo tapware in 'Inox' finishing; Catalano Premium 55 washbasin from Rogerseller; Caroma toilet; Sussex Monsoon shower rose and mixer; tiles from Original Ceramics
Other

Custom dining table by Raw Edge Furniture
Credits
Architect

David Barr Architect
Fremantle, WA, Australia
Project Team

David Barr, Stephen Hicks, Dennis Silva
Consultants

Builder Perth Builders
Engineer Burdett and Goodison Structural Engineers
Planning and energy consultant ESD Australia
Styling All Sorted Out

Aboriginal Nation

Marine is built on the land of the Whadjuk people of the Nyoongar nation.
Site Details

Location Fremantle, WA, Australia
Site type Coastal
Site area 392 m2
Building area 110 m2

Project Details

Status Built
Completion date 2019
Design, documentation 9 months
Construction 12 months
Category Residential
Type Alts and adds

Source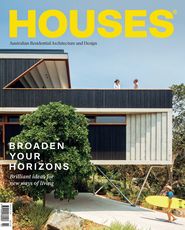 Related topics