High-speed rail, eight regional cities proposed for NSW and Victoria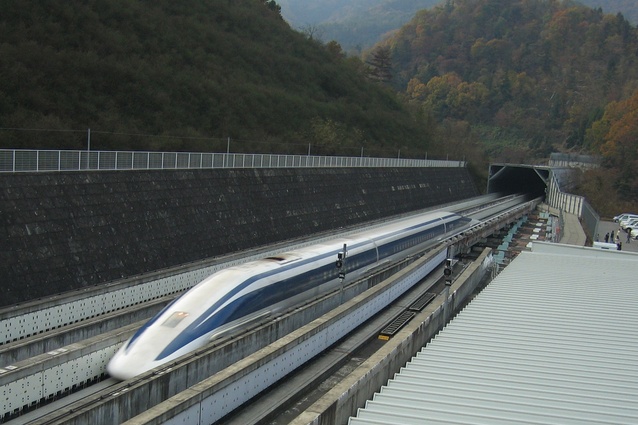 A private organization has put forward a market-led proposal that would see the construction of eight inland cities – six in New South Wales and two in Victoria ­– and a high-speed rail between Melbourne, Canberra and Sydney.
The eight inland cities have been proposed to provide Australians with an alternative to living in big cities. To make the new cities viable and successful, a high-speed rail has also been proposed to link the cities, and provide express services from Melbourne to Canberra, Canberra to Sydney and Sydney to Melbourne.
Consolidated Land and Rail Australia (CLARA) publicly launched the proposal on 14 July. The group came together around the vision of CLARA's chairman and co-founder, Nick Cleary, a sixth-generation dairy farmer and regional resident who was chair of the NSW National Party from 2013–2016. Cleary wanted Australians to have the option of living in rural areas.
Through a series of "Design Studios" RMIT University will explore how a CLARA city might be planned and how it could generate its own power, harvest its own water and manage its own waste. RMIT will also work with CLARA and CSIRO to speculate and measure the potential of cities that might be created.
So far, CLARA has secured 40 percent of the land requirements needed to build the inland cities. Jay Grant, managing director of CLARA, said the organization is looking to decentralize around 22 percent of the future household creation that would be going into Melbourne, Sydney and Brisbane.
The AECOM study commissioned by the federal government and released in April 2013 nominated four existing cities for intermediate stops between Melbourne and Sydney: Shepparton, Albury-Wodonga, Wagga Wagga and Southern Highlands.
"We believe running a regular service is well within the realms of possibility given that the construction costs would be met by the realestate development of the new cities rather than having to be met by the farebox," Grant said on CLARA's proposal.
Initially the project would be a privately funded venture, but CLARA believes the financing of the project can be achieved successfully through land value capture, as a result of the uplift in land value once farming land is converted and rezoned for urban development. Grant said the project will not need government funding, but will need government support for regulatory approvals, rezoning of land and rail easements.
High-speed rail possibilities are still being discussed, options include Japan's SCMaglev, France's TGV and China Railway High-speed. A train going 350 kilometres an hour could make the trip from Sheparton area to Melbourne in 35 minutes.
To demonstrate land value capture, Grant gave the example of purchasing a plot of land for $1000 and converting it into a housing lot. Then, with the addition of high-speed rail providing transport from Shepparton area to Melbourne in half an hour, the land value capture could be as high as $150,000, providing $149,000 to pay for civil infrastructure and contribute to the high-speed rail costs.
CLARA plans to start construction on both the inland cities and high-speed rail simultaneously. 
In a best-case scenario, construction on the Melbourne to Shepparton area leg of the high-speed rail would begin in five years' time. The first leg is expected to cost $13 billion.
Other project partners include AECOM, GE and SGS Economics.