Visiting Melbourne's Shrine of Remembrance last year, I was struck by the hundreds and hundreds of red paper poppies fixed randomly into the crater-like wall of the fourth submerged courtyard of ARM Architecture's remarkable fourteen-year redevelopment of one of Australia's most revered war memorials. It was a poignant meeting of the ephemeral and the permanent. But what struck me more was that, as I learned later, it was entirely unplanned. Visiting schoolchildren had begun the habit without any encouragement. And now it was a tradition. It was probably not surprising. The story of war and sacrifice is deeply moving. But the storytelling by the architecture could only have helped to make real the emotional connection that these children had made and wanted to make to the building. Storytelling. ARM is rather good at it, in fact very good – despite the fact that not everyone likes these Australian stories, or wants to hear – let alone try to read – them, or for that matter thinks that architecture could or should be so openly figurative, demonstrative, discursive, even anxiously abrasive in delivering its message.
The award of the Australian Institute of Architects 2016 Gold Medal to Steve Ashton, Howard Raggatt and Ian McDougall, the founders of ARM Architecture, is therefore significant. It won't please everybody but that's not the point. For nearly thirty years, the practice has dedicated itself to inciting an architecture culture that is bullishly Australian, first in Melbourne and then increasingly over the last decade in almost every Australian state. Slowly the storytelling has spread. And people have wanted to hear. In many ways, their mission has been like that of Max Harris and John Reed's 1940s literary/art journal Angry Penguins: ruffle the feathers and irk the tastemakers. More particularly, it has been to give credence to a local, anti-cringe sensibility that architecture might speak of and to build multiple stories of Australian architecture rather than pander to an unspoken party line.
At the same time, ARM's architecture hasn't come from just anywhere. One could argue that it emerged amid a defining postmodern moment in Australian architecture. And it wasn't 1988, the year of the firm's establishment, but rather 1979. Ashton and Raggatt were part of a group of University of Melbourne students that included Grant Marani, Hank Koning, Julie Eizenberg (all three now in the USA), Kai Chen and George Hatzisavas, who were instrumental with Ian McDougall (RMIT via the University of Adelaide) and Richard Munday (University of Adelaide) in founding the Halftime Club. July 1979 also saw McDougall and Munday, as coeditors, launch Transition magazine, which soon became nationally noted for its youthful dedication to provocative discourse. Monash University academic Conrad Hamann was giving twentieth-century Australian architectural history a vigorous new life and new audience among the younger members of the profession. And importantly, 1979 was also the year of Four Melbourne Architects, the exhibition of recent work by Greg Burgess, Edmond and Corrigan, Peter Crone and Norman Day, itself a postmodern but Antipodean reprise of New York's Five Architects (1969) and the eponymous books (1972, 1975). These events, in many ways, opened the doors for these younger three to thrive. Melbourne's architecture culture was in heady flux.
Throughout the 1980s, Ashton, Raggatt and McDougall, often while working for others, participated in Melbourne's steady run of exhibitions like Architecture as Idea (1984) and New Classicism (1986), while Raggatt's multi-sheeted and shoe-polished entry into the Shinkenchiku Residential Design Competition (1981) became legendary among students and graduate architects.1 McDougall's Loos-inspired house in Grosvenor Street, South Yarra (1984) and Raggatt's Capper House, Macleod (1979) also captured professional and student attention. But it was two institutional projects, McDougall's Kensington Community Health Centre (1984), completed as McDougall, Munday, Henry (MMH), and the Drummond Street offices, Carlton (1986) by Ashton and Raggatt, newly established in 1986, that defined a shared trajectory for the future firm: a focus not on houses but on commissions that dealt with the public realm, the street and the city and, in every case, determining that their buildings should not only speak but be voluble and intellectually knowing in their composition.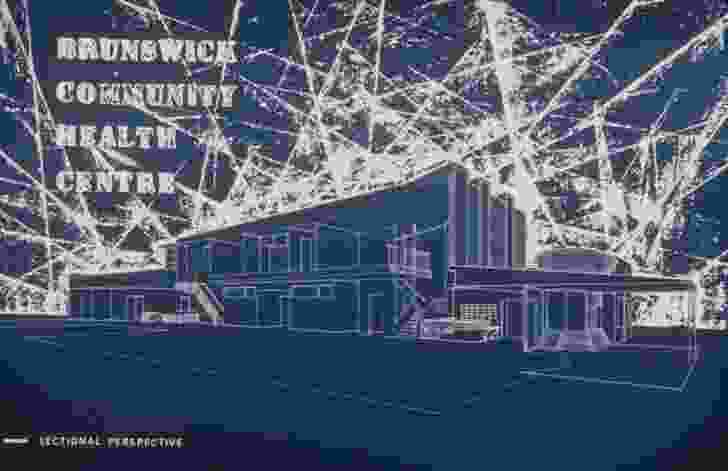 After 1988, as ARM, the firm moved into the intellectually dense world of post-structuralism, raising questions of authorship and originality, exploiting Raggatt's theory of "Notness" and the then untested realms of digital design. The Brunswick Community Health Centre (1990) was a disarming but convincing re-scaling of its inner suburban context. But in the cheekiest and most Australian way, and to the horror of many local and international commentators,
ARM not only retained its encyclopaedic love of local architectural heroes like Grounds and Romberg but also instituted a fearless raiding of the annals of iconic architecture. No-one was spared. Buildings like the Kronborg Clinic, Footscray (1993), St Kilda Town Hall redevelopment (1994), St Kilda Public Library extensions (1994) and Pro Medicus office, Richmond (1995) quoted but also transformed Venturi, Aalto, Labrouste and even Buckminster Fuller. Storey Hall at RMIT University (1995) was almost devotional in its transformation of familiar local elements like the Griffins' Capitol Theatre ceiling and sculptor Ron Robertson-Swann's canary yellow Vault. The National Museum of Australia in Canberra (2000) and adjacent Australian Institute of Aboriginal and Torres Strait Islander Studies (AIATSIS, 2001, both in joint venture with Robert Peck von Hartel Trethowan) pressed sensitive buttons, with a black Villa Savoye at the AIATSIS and a giant braille apology upon the museum's swirling forms. The iconoclasm was relentless and unwavering. Yet it was also a form of advocacy. ARM has long argued that meaning as represented by architectural form has a continuing role in contemporary culture.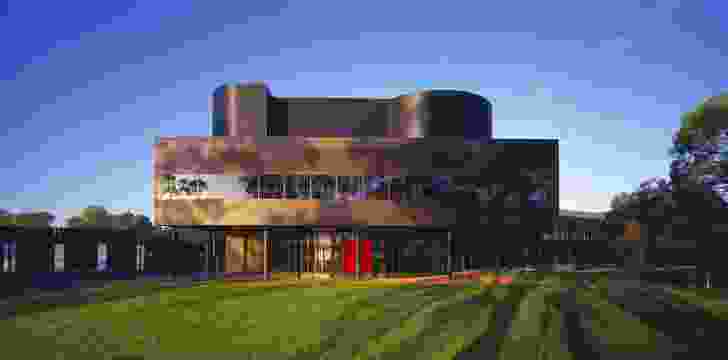 Advocacy has also meant engagement and a long-term commitment to education and the profession. Ashton served as Australian Institute of Architects Victorian Chapter President (1990–92). McDougall was editor of Architecture Australia (1990–92) and an influential member of the Australian Institute of Architects National Council in the first decade of this century. All three have taught, reviewed and lectured across the southern states' schools of architecture and regularly served on awards juries, and McDougall's recent term as professor at the University of Adelaide is further compelling evidence of the firm's commitment to local architecture culture.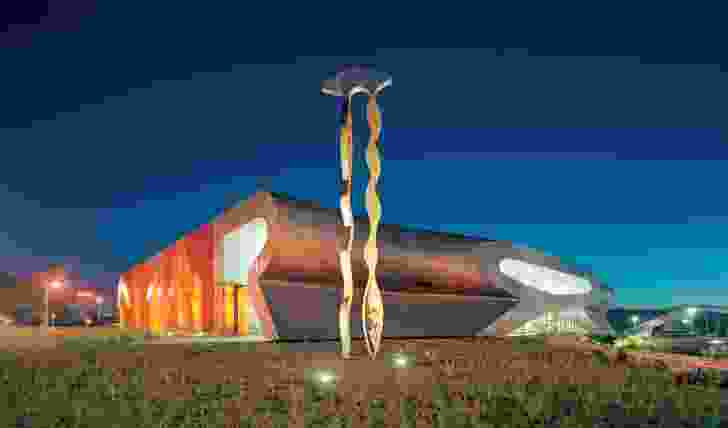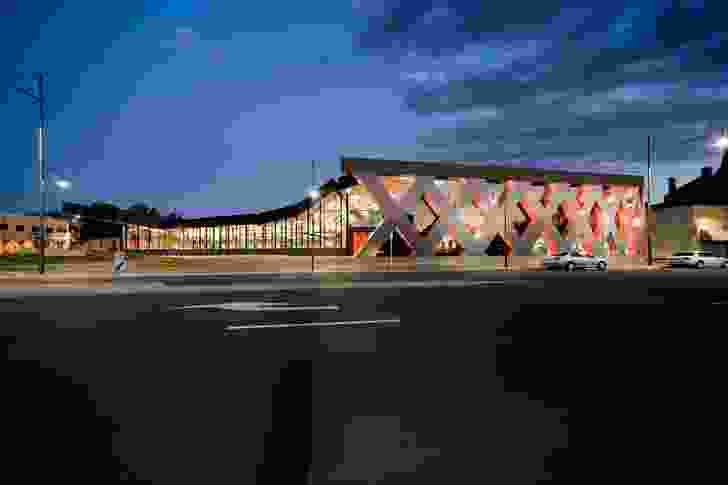 Perhaps what has been most remarkable in the last decade of ARM's contribution has been its consistent level of intellectual prodding, its nonstop tough love. Ably assisted by others within the firm like Neil Masterton, Tony Allen and Peter Bickle, the scale, scope and prominence of the projects have increased. Witness the MTC Southbank Theatre and Melbourne Recital Centre (2008), Perth Arena (2012, joint venture with Cameron Chisholm Nicol), the Shrine of Remembrance redevelopment, Melbourne (2001–14), the refurbishment of Hamer Hall, Melbourne (2012), the Geelong Library and Heritage Centre (2015) and Barak Building, Melbourne (2015), with the controversial image of William Barak glowering with deep and dangerous truths from the face of a high-rise speculative apartment building at the end of Swanston Street. This is a firm not afraid to step into the unknown and face the consequences. Two of my favourite ARM buildings, however, are not in Melbourne: the giant pop art-scale signing of the Marion Cultural Centre in suburban Adelaide (2001, with Phillips/Pilkington) and the Albury Library/Museum (2007) with its references to Mies's Neue Nationalgalerie combined with the Bailey bridges that cross the Murray River. Each project is about storytelling. Each of these buildings is about proclaiming cultural identity. Each is about creating pieces of "municipal monumentality"2 and making heroes of its place. Of course, it's not everyone's story for architecture. But it's what ARM does, with uncompromising fortitude and passion. Fifteen years ago, I wrote that "The architecture of Melbourne-based Ashton Raggatt McDougall (ARM) is like no other in Australia. It may have no counterpart anywhere in the world. It is a critical architecture and intensely cerebral."3 That statement still holds true and this year's Gold Medal is a fitting tribute to that singular and irrepressible beating of the cultural drum.
The 2016 Gold Medal Tour begins in Sydney on 3 August and will travel around the country. See full list of dates here.
1. See Ian McDougall, "Howard Raggatt – 1981 Shinkenchiku Residential Design Competition," Transition, no 9 (March 1982), 15–18.
2. This term was used by Peter Brew in his essay "Australians Don't Need Piazzas, They Should be Home Watching TV," in Doug Evans (ed), Aardvark: The RMIT Guide to Contemporary Melbourne Architecture (Melbourne: Department of Architecture, RMIT, 1992), 10.
3. Philip Goad, New directions in Australian architecture (Balmain: Pesaro Publishing, 2001), 75.
Source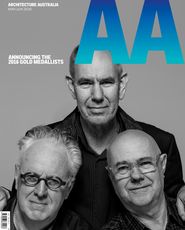 Issue
Architecture Australia, May 2016