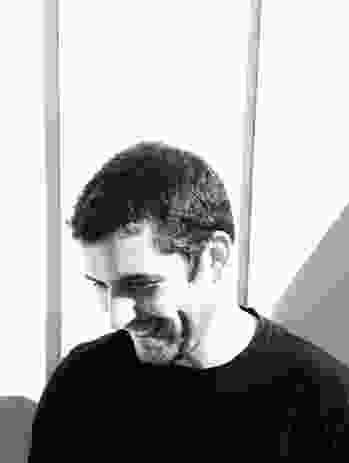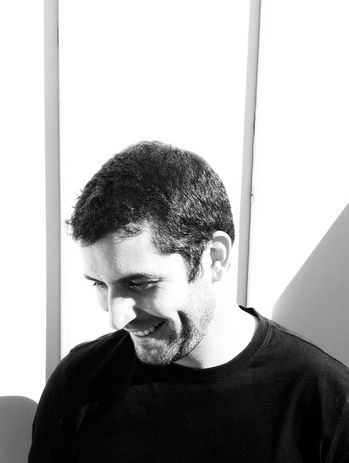 Matthew Eagle started ME in his home town on the Gold Coast because he believes there is design potential in a city that has been developed by a strong short-term investment market. Eagle set out to challenge the status quo of "big and flashy is better" and his steady stream of clients proves that his instinct was correct.
Eagle is a quietly spoken, humble architect who doesn't shout loudly about making change. Rather, he takes a more strategic and subtle approach to challenging norms – to date, through a series of residential projects. Eagle's work demonstrates that the fabric of the residential suburbs is an important aspect of city making, one that is often overlooked.
Although Eagle often seeks to challenge the shortcomings of the standard suburban arrangement, his work always starts with an analysis of the original character of an area. By engaging with the local context for each project, Eagle has started to map the fine-grain patterns of the coastal areas, which he recently presented at the Dwelling in Queensland: Influences, Traditions and Trajectories housing symposium at Bond University (where Eagle is an assistant professor). Alongside his Brisbane contemporaries, such as Stuart Vokes and Aaron Peters of Vokes and Peters, Eagle hopes to comprehensively document the history of the distinctive Queensland housing typology. He is particularly drawn to the modesty of the traditional mid-century beach shack. Many of these houses have been knocked down to make way for the more recent approach to development in this area, which has sprung from an idea of the Gold Coast as a hedonistic destination in which to escape the realities of daily life.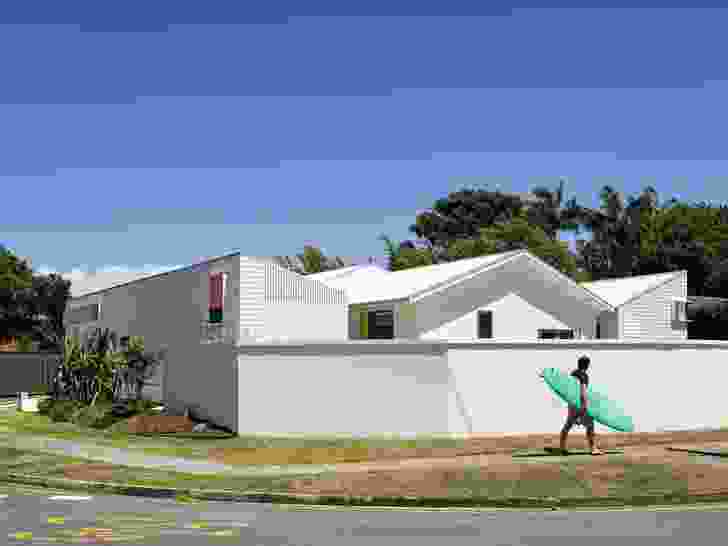 Since starting his practice in 2013, Eagle has met a number of Gold Coast locals who are keen for more meaningful engagement with the coastal suburbs as a place to live permanently – taking pride in the Gold Coast and its undeniably beautiful natural environment and climate. Burleigh Street House, completed in 2016 and winner of numerous awards, is a good example of Eagle's strategy. The house is located on a prominent street corner, its entry facade composed of white-painted horizontal timber boards punctuated by three large rectangles containing blocks of beachy pastel colours and battened screens. It could be mistaken for an entirely new building, but it is, in fact, a renovation of an unremarkable 1970s bungalow. Eagle has cleverly reconfigured the existing home, opening it up as much as possible. For example, he has removed the ceiling over the main living space to reveal the timber trusses above. This design move, along with opening each end of the living space to protected outdoor zones, gives the impression of more space. It's an unusual approach to re-use given the entrenched Gold Coast culture of demolishing to start afresh.
The typical arrangement of fence and carport is discarded at the Burleigh Street House and the cars are neatly concealed within the front facade. There is no fence. Instead, a garden is planted along the street edge, which Eagle says "reinforces the landscape as the predominant condition." This arrangement challenged the local council's setback rules but proving that the scheme gave something back to the neighbourhood helped with its approval process.
An earlier project, Francis Street House, similarly disguises the carport in its facade, but this time within a black box. The only hint of the carport is the thin concrete tracks that lead to the tilt-up door. The facade is clad in compressed fibre cement sheeting overlaid with vertical battens to allow shadow and texture on the surface. To passers-by on the street this house would appear secretive and intriguing, but the openness of its interior is in distinct contrast and its directness of form is clearly inspired by the modest beach shacks of the area.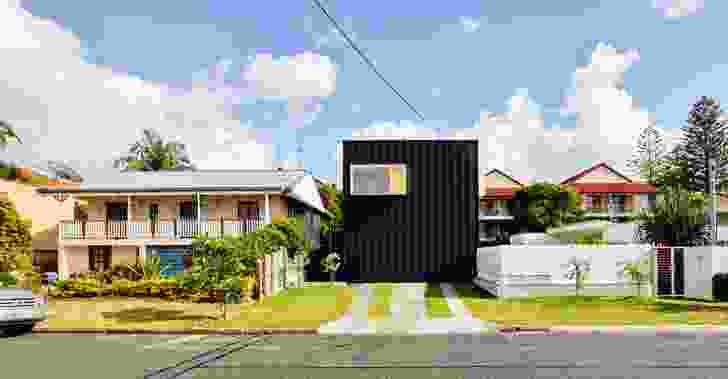 Eagle is also keen to make good design affordable so that it is accessible to as many people as possible. He believes that "constraint becomes the freedom" when dealing with budgets. This is another reason that working out what can be re-used from the existing home is important, even if it isn't particularly remarkable. Eagle has recently completed a renovation of a "terrible" brick veneer speculation home for his sister. In this project, he has challenged the need for solid walls in the Gold Coast climate – landscape elements are interwoven into the internal configuration of the home.
Eagle's approach to practice is very " hands-on" despite his interest in research and theory. While studying, Eagle worked at a local Gold Coast practice, Burling Brown Architects, and he fondly recalls learning how to detail and put together a building, while working with Ron Burling, Steve Woolard and Kristian Meredith. After finishing his studies at Queensland University of Technology, Eagle spent a year in the Netherlands working with OMA. He appreciates the directness of Dutch architecture and its influence is clearly evident in the modesty and directness of his own work.
Eagle would like to keep his practice small so he can continue to take an intimate approach to every project. When asked if he would like to take his small-scale interventions on the Gold Coast to a bigger scale, he said he wouldn't say no to bigger commissions. Joint ventures are on the radar, which will give Eagle an opportunity to launch himself into this realm. However, he still strongly believes that change is incremental and that it happens step by step.
Source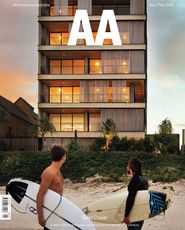 Issue
Architecture Australia, January 2018