MCR wins WAN Colour in Architecture Award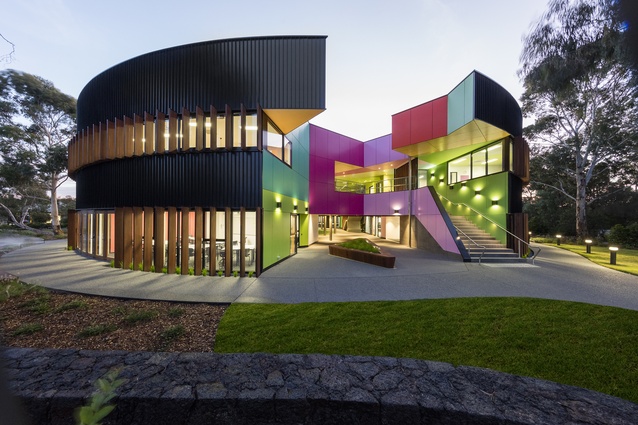 McBride Charles Ryan's Ivanhoe Grammar Senior Years and Science Centre in Melbourne has received the 2016 World Architecture News Colour in Architecture Award.
The judges considered the building a standout winner for its use of colour as a key part of the design philosophy.
The design of the building took inspiration from kaleidoscopes and the idea of the thunder egg – a rough stone that contains mineral crystals inside.
The building is cylindrical in form with a "mosaic of interior spaces," featuring geometric, coloured patterns.
The circular plan of the building is designed to have a civic quality in keeping with the original masterplan of the school. The angular geometry and vivid colours of the interior contrasts sharply with exerior of the building.
One of the judges, Karen Haller, an applied colour psychology consultant, said, "It does look like an egg and when you break it open, there's this jewel of colours in the middle."
The project was unanimously selected the winner from a shortlist of six entries that included two other Australian projects: the Bendigo Library Redevelopment by MGS Architects and the Spectrum Apartments in Box Hill by Kavellaris Urban Design.