Timothy Moore Open House taps into a generational shift towards an open-source culture of sharing, something that took hold in the 1960s counter-cultural movements and again in the humanitarian architecture of the last decade, with crowd-sourcing models. What was your stimulant for sharing buildings with Open House?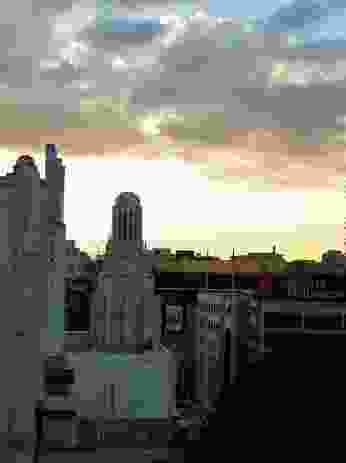 Victoria Thornton When the organization first started in 1992 we had a Conservative government in London. The city had become very much a private world, with almost no public buildings for seventeen years. By this time I had been travelling to look at the architecture of the world, but realized I was not looking at architecture in my own country. In truth there was a void of opportunity for non-architects to really get inside and understand buildings and spaces for themselves. The profession says it wants the public to understand the value and role of architecture in their cities and towns, but actually they were not letting them in. You cannot have a conversation with the door shut. Open House, to push the metaphor further, opens the minds and doors of people into a conversation about engagement and dialogue with the built environment.
Timothy Moore By identifying and mapping out these spaces in the environment over a forty-eight-hour weekend, it also illuminates, like Nolli's 1748 map of Rome, that previously internal closed spaces have a civic potential. The negative space becomes "positive."
Victoria Thornton This civic potential, however, depends upon the actions of the building owners. I believe that building owners are stewards of the city. They have a civic obligation and responsibility because when you create or modify a building, you impact upon everything and everyone around you. For example, when an architect, with their client, projects a building onto the public landscape, this abets our recognition of the city and ultimately our engagement with it.
Timothy Moore Is this broader thinking the reason why you changed names from Open House to Open-City? And what happens when you go from advocating a building to advocating an entire city?
Victoria Thornton Buildings are a way into a conversation about the city. People can recognize them: it's a simple concept. Of course, you spread out and end up between the buildings, but the city remains subliminal. And when we first started, there was not a huge consciousness about the public dimension of the city. Look at Melbourne. No-one wanted to live in the centre twenty years ago but today there are over 50,000 people living there.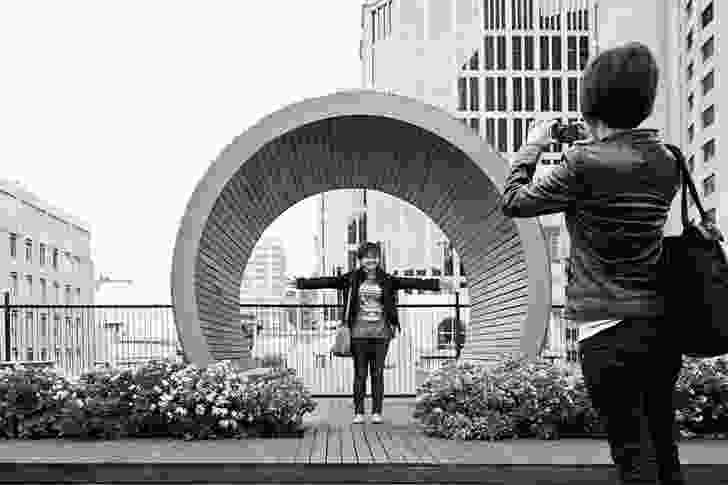 Each city involved in Open House was driven by different motivations. In Barcelona, the city wanted to recognize the Catalan heritage. Rome wanted to be seen as a contemporary city. And then there is Tel Aviv, with approximately 4,000 Bauhaus-style buildings in its centre; they are using architecture to open up the city with a dialogue to the outside world. However, there are also commonalities. Meeting with other Open House organizations recently, I discovered that when each person showed images from their city, you could identify the older buildings as being part of a particular city, and you could most probably recognize the city itself, but when it came to looking at the contemporary architecture of each city, you could not really tell what city you were looking at. What is the contemporary vernacular? Can I recognize the contemporary city? Does it have specificity? For example, in the Docklands of Melbourne it seems very global, not distinctly Melburnian or Australian. I wonder: will the next wave be more contextual? Will it be smaller practices mending the spaces in between?
Timothy Moore The acknowledgment of scale is important in the programs within Open-City. You have Open House, which occurs on a city level in global cities. But there is also an advocacy program that is targeting local councils.
Victoria Thornton This program specifically targets local planning committees. In England, planning committees are made up of non-professionals. Whether this is good or bad, that's the system. And those on the committee are making decisions for us about our environment. The question is: do they have the skills and language to articulate what comes in front of them and respond in an informed way? Open-City endeavours to build up better tools and vocabulary for them to understand the built environment. What we do is take a mixture of councillors from different areas. If we are examining housing, for example, we will look at the planning application, and then the councillors are asked to assess it. Then they will go and look at the project with the client, architect or owner and assess it in situ. We then ask them if they would have given the planning permission if they had known what they had. In tandem, Open-City encourages citizens to get involved with local walking tours. We use direct experience in the city to engage its residents. Open House is a really good catalyst, without being overtly political, to open the minds of people to a conversation about the city. By opening up buildings, advocating quality design and being sophisticated and complex about the understanding of the city via direct experience, then you can have an informed debate about what you want the city to be.
A day off in Melbourne
– Marcus Baumgart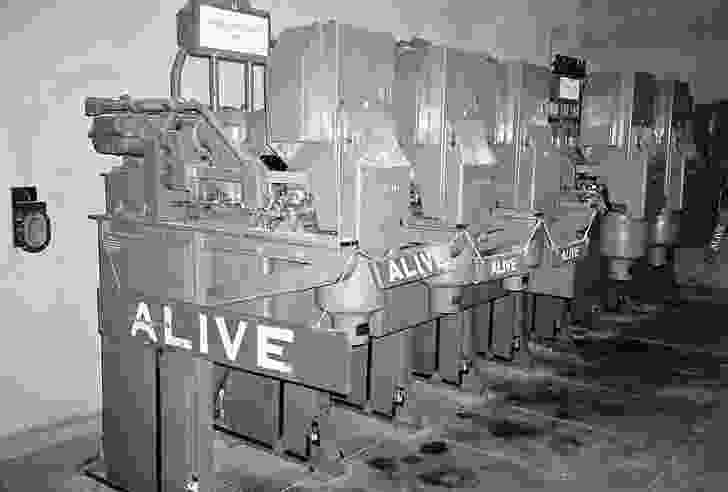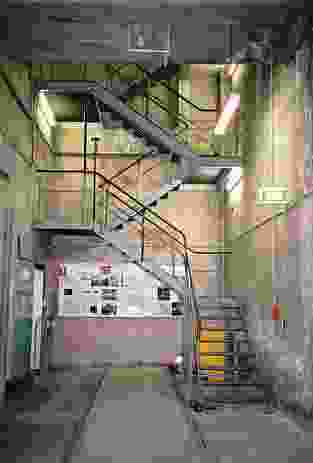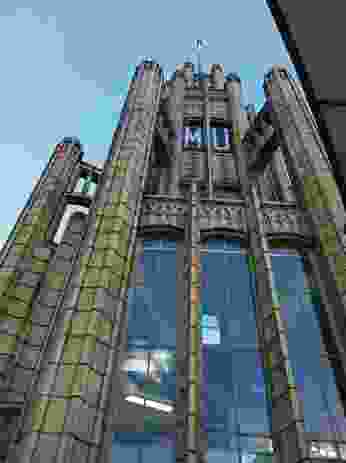 Source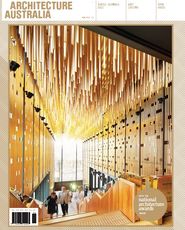 Issue
Architecture Australia, November 2011
Related topics