Melbourne School of Design to establish annual fellowship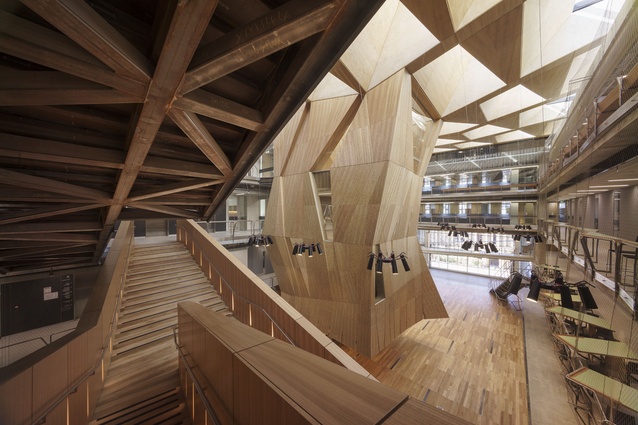 The University of Melbourne's Faculty of Architecture, Building and Planning will establish an annual fellowship after receiving a $1-million donation from Creative Futures, supported by professor Daryl Le Grew and alumnus Robert Treseder.
The eponymously named Robert Garland Treseder Fellowship will allow international artists, business innovators, designers, policy leaders, start-ups, architects and scholars with a dedication to the development and promotion of design-based innovation to work in residence at the university.
The donation is the largest in the faculty's history.
Fellows in residence will present lectures and workshops. They will also have the opportunity to work in the Melbourne School of Design to create and exhibit their work.
Robert Treseder is a planning graduate from the University of Melbourne and has taught at the university as a lecturer in communication design and environmental design.
In the 1980s he was elected chair of the Faculty of Arts Education for five terms and was head of the now-closed School of Art and Design for five years. Treseder then founded the Academy of Design Australia, where he was director for 15 years.
"I'm looking forward to seeing thinkers come to Melbourne from the best design schools round the world. They think the same way we do, in terms of innovation. I'd like people here in Melbourne to have the chance to interact with the best," Treseder said.
The faculty's former interim dean, Daryl Le Grew, said the Robert Garland Treseder Fellowship will develop design practice and creativity beyond the university's established reputation in design disciplines such as architecture.
In March 2016, the University of Melbourne announced the introduction of a new Bachelor of Design program, commencing in 2017. The degree will offer majors in a range of design disciplines, from architecture to digital media and performance design.
"[The fellowship] is an opportunity to think about 'design-in-the-round' and coincides with the first intake of students into the Bachelor of Design," Le Grew said.
"Treseder Fellows will come to the university and support us to think through how design, in the future, will drive new professions for our new graduates. We will welcome them as initiators and facilitators in our own design education context."
The Robert Garland Treseder Fellowship donation is part of a campaign that aims to raise $1 billion in philanthropic investment by 2021.