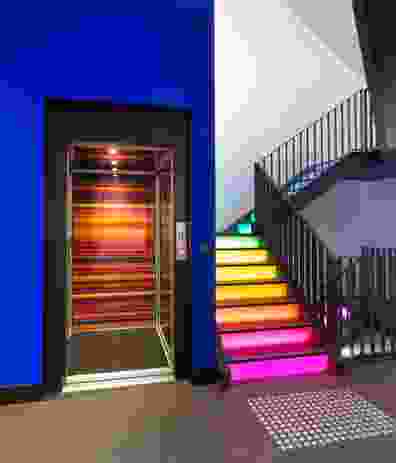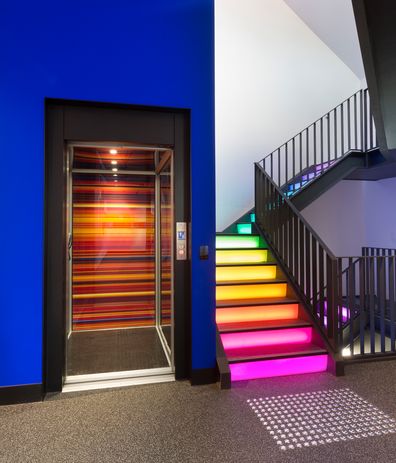 When the Lyon Housemuseum first opened in Kew, Melbourne, it was hailed as extraordinary. As Fairfax Media reported at the time, even visiting dignitaries from the Peggy Guggenheim Museum found the home-meets-gallery hybrid remarkable, with the Guggenheim advisory board's honorary chairwoman saying she had "never seen anything quite like it."
Now, Melbourne is set to play home to not one, but two house museums.
On the third of April, the new house museum home of Charles Justin, founding director of architecture practice SJB, and his wife Leah will open its inaugural exhibition to the public. Designed by the Justin's daughter Elisa, of Justin Architecture, the Justin Art House Museum (JAHM) will showcase the couple's collection of over 240 works of contemporary art acquired over 20 years.
"The collection has given us such pleasure over the years and we want to share that joy with other art lovers," said Charles Justin. "We could have simply built a new house with walls for art, but some of the most interesting experiences I have had overseas were visiting private collections, and I thought talking about our own art collection would be a great way to spend our retirement."
Located on a corner site in the inner Melbourne suburb of Prahran, the converted apartment block includes a gallery on the second level, with the Justins' personal living space on the third level. The museum plans to host two exhibitions per year, with viewings only available through pre-booked tours that will be personally guided by Charles and Leah.
As Charles has it, he and his wife are even planning to invite people upstairs to discuss the collection over coffee and cake.
The inaugural exhibition Divine Abstraction is drawn entirely from the Justin Collection and features 18 works from Australian artists including Justin Andrews, Peter Daverington, Tim Maguire and Catherine Nelson. Dr Rachael Kohn, presenter and producer of The Spirit of Things on ABC Radio National, will open the exhibition on 3 April.
JAHM's inaugural exhibition, Divine Abstraction, will run from 3 April–19 June 2016. Bookings are essential and can be made via the museum's website, www.jahm.com.au
Related topics