Melbourne's famous 'house of stoush' concert hall faces demolition
It has played host to Sinatra, the Beatles and some of Australia's greatest boxing fights, but Melbourne's historic Festival Hall is now under threat of demolition.
A planning application has been submitted to the City of Melbourne that would see the West Melbourne stadium bulldozed to make way for two apartment towers designed by Rothelowman.
The $65 million proposal includes a pair of towers, 16- and 9-storeys respectively, that would house 179 apartments, as well as nearly 14,000 square metres of commercial space across the ground and mezzanine levels.
Within a public plaza artwork would celebrate the history of the site through reference to the concert hall's performance stage and boxing ring. "This is placemaking that actively celebrates the tangible, cultural aspects of the site," the architects state in the planning application.
Since details of the application have been made public, however, there has been an outpouring of grief at the potential loss of the venue.
Music luminaries including Mollie Meldrum and former red Wiggle Murray Cook have publically decried the proposal, as have a flood of music fans and advocacy group Save Live Australian Music (SLAM).
"Cultural heritage is so important and it's overlooked in the rush to build apartments and office blocks," SLAM co-founder Helen Marcou told The Age.  "We need more Festival Halls and less apartments and office blocks."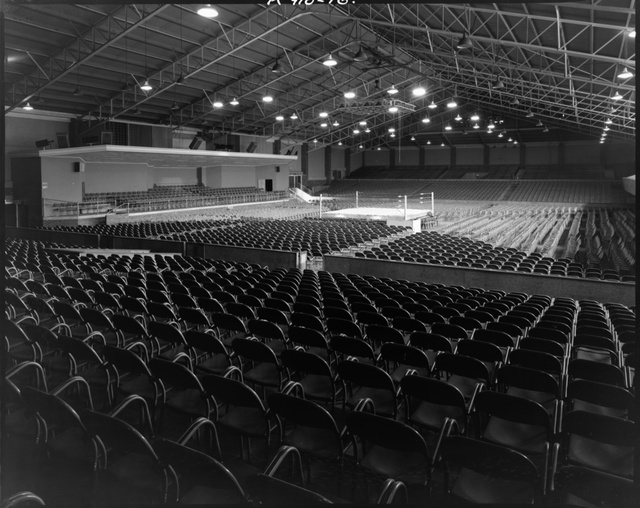 The venue was first built in 1915 by businessman and underworld figure John Wren, chairman of Stadiums Limited. Primarily used to host professional boxing and wresting matches, it became known as the "House of Stoush" before it was destroyed by fire in 1955.
Re-built for the 1956 Olympics, it held a string of big-ticket concerts through the 1960s and has continued to hold large concerts to this day. Along with the famed 1964 Beatles concert, the hall has seen performances from the likes of Bill Haley and the Comets, Buddy Holly, Kanye West and Liam Gallahger.
Despite its impressive lineage, the architecturally plain hall has received its fair share of criticism, with Frank Zappa saying "This is a miserable place to go to a concert" and promoter Michael Gudinski labelling it "a loveable shithole."
Nonetheless, interim heritage protection was placed on the building in March 2017 at the request of the City of Melbourne – protection that will have to be lifted for the proposal to go ahead.
At the time, Melbourne Heritage Action wrote of the council's request, "Festival Hall […] was for many decades Melbourne's only large-scale music and entertainment venue, and it makes up for its lack of immediate aesthetic character by housing many decades of accumulated cultural heritage."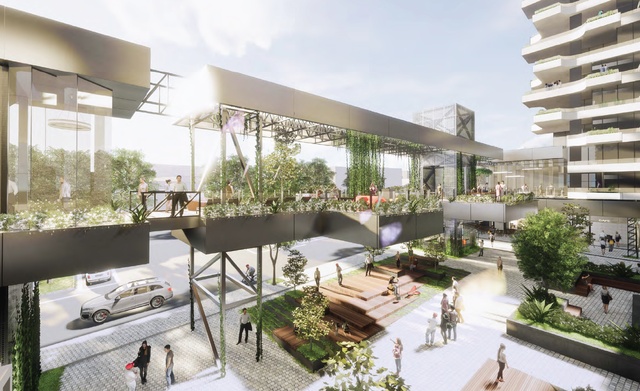 More than 100 years after it was built, Festival Hall remains in the hands of Stadiums Limited, directed by John Wren's grandsons Chris and John Wren.
Stadiums Limited submitted the planning application to council but does not intend to build the development and is instead looking for prospective buyers.