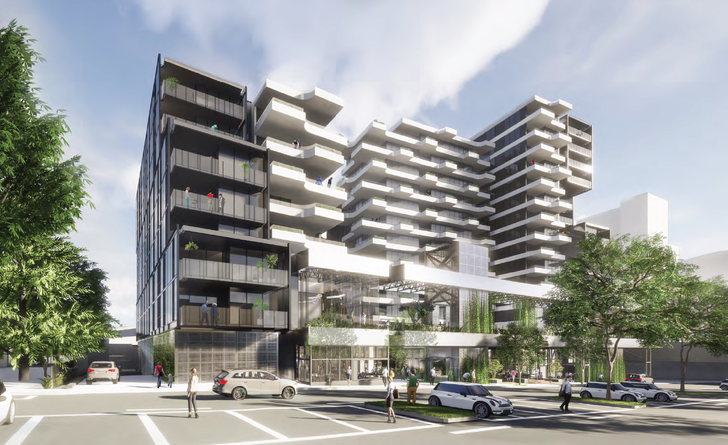 The executive director of the Heritage Council of Victoria has recommended Melbourne's Festival Hall for heritage protection, after it received a nomination following a developer's plans to demolish the concert venue and redevelop the site into apartments.
Victorian planning minister Martin Foley said, "Inclusion on the Victorian Heritage Register will mean any development on the Festival Hall site will have to respect the character and the history that makes Festival Hall so special."
A planning application submitted to the City of Melbourne in January would see the Festival Hall (originally the West Melbourne stadium) bulldozed to make way for two apartment towers designed by Rothelowman. Only one street façade and the main entrance would remain.
The $65 million proposal included a pair of towers, 16 and 9 storeys respectively, that would house 179 apartments, as well as nearly 14,000 square metres of commercial space across the ground and mezzanine levels.
Artwork commissioned to sit in a public plaza would celebrate the venue's history as a concert hall and boxing ring. The proposal will not be able to proceed in its current form were the building to receive heritage protection.
The executive director of the Heritage of Victoria recommends the hall be listed for its historical and social significance but said it "does not demonstrate the architectural, design or technical features of other purpose-built entertainment venues on the Victorian Heritage Register."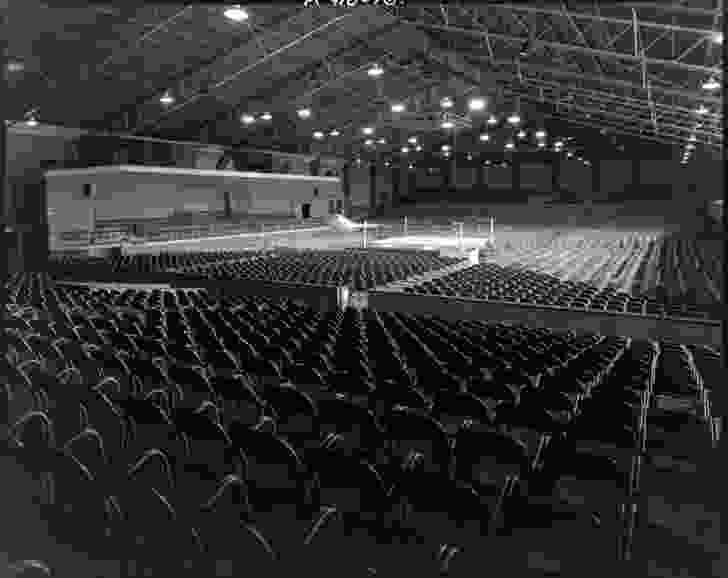 The venue was first built in 1915 by businessman and underworld figure John Wren, chairman of Stadiums Limited. Primarily used to host professional boxing and wresting matches, it became known as the "House of Stoush" before it was destroyed by fire in 1955, and was rebuilt in time for the 1956 Melbourne Olympic Games.
The recommendation describes the hall as playing "a key role in the social evolution of Victorian society in the postwar period by exposing thousands of patrons to the 'new wave' of big production live music. Festival Hall hosted some of the biggest national and international acts of the day including the Beatles, Buddy Holly, Neil Young, The Kinks and Frank Sinatra."
The recommendation is open for public submissions until 16 July 2018. For more information, go here.